FASHION + WATCHES
THE WILDEST NATIONAL COSTUMES OF THE 2021 MISS UNIVERSE PAGEANT
Miss Universe Organization presented national costumes from each participant.
07.06.2021
BY HANUM FAUZIA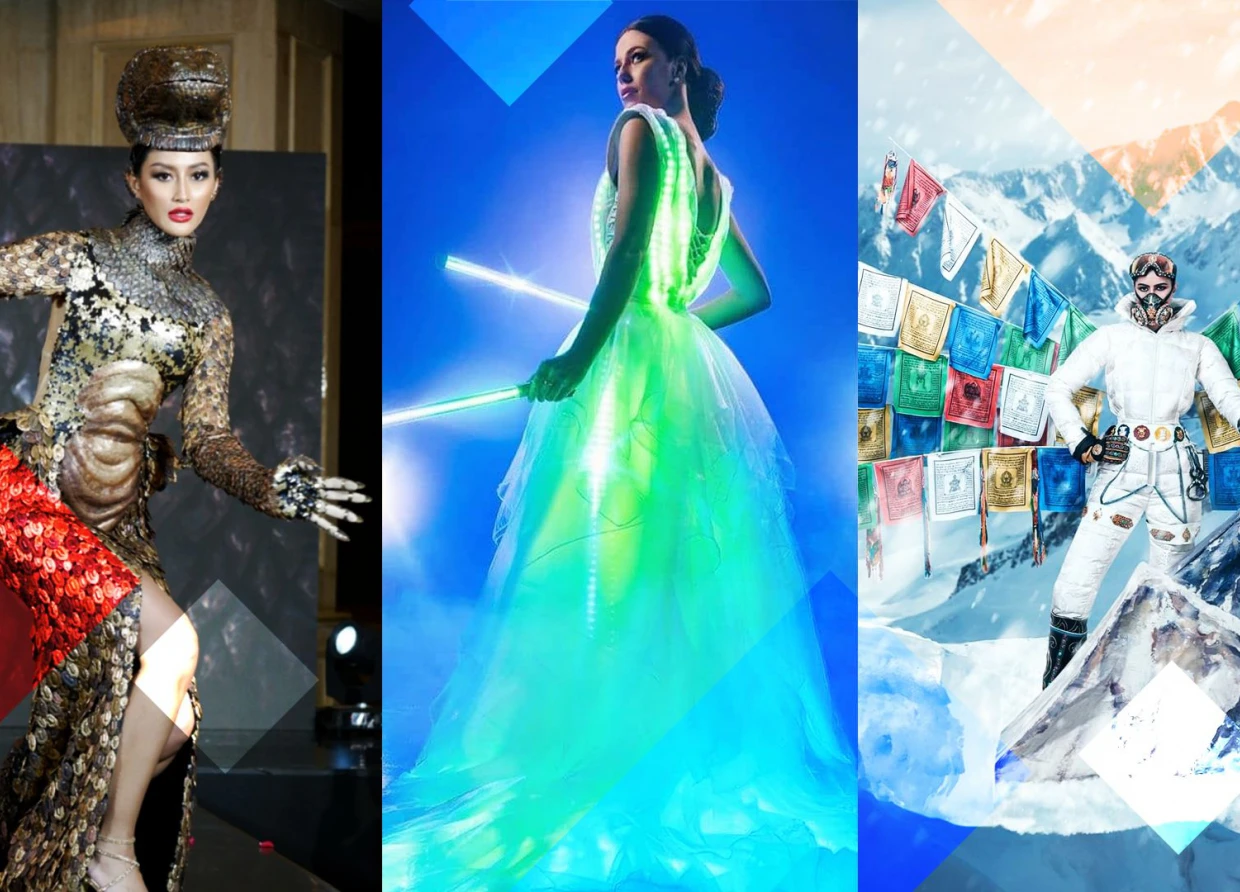 The Miss Universe pageant always successfully pays our attention every year. Held in Florida this year, Miss Universe Organization satisfied us by presenting the beauty of national costumes from each participant across the world. Here are the wildest national costumes of the Miss Universe pageant in 2021.
Miss Argentina
Alina Luz Akselrad wore a bedazzled soccer uniform to the show. Claudia Viera designed Akselrad's outfit, which was inspired by the actual Argentina soccer uniform, according to Miss Argentina's Instagram page.
Miss Aruba
Helen Hernandez wore a glittery, see-through bodysuit and clear headpiece that looked like water. Richard Ramirez designed the "Goddess of the Sea" ensemble.
Miss Bahamas
Shauntae Miller, who represents the Bahamas, wore a bedazzled captain's uniform and walked with an intricate cruise set up behind her. Her costume was a tribute to Bahamasair, according to Miss Bahamas' Instagram.
Miss Barbados
Hillary-Ann Williams wore a mesh, sequined bodice, and headpiece with a feathered cape. It represents the beauty and the warmth of our island and culture, from the crashing waves to the warmth of the sun. "I am the goddess of Barbados."
Miss Bolivia
Lenka Nermer chose a layered, rainbow look that she paired with a matching headpiece. Nemer performed a traditional Bolivian dance in her outfit, which had 42 skirts and was designed by QHAPAQ_ÑAN_ART, according to Nemer's Instagram.
&nbs #THE S MEDIA #Media Milenial