STORIES
GOPRO HERO 10 BLACK OFFICIALLY LAUNCHED
GoPro enhances video and image capture capabilities with the latest GP2 processor.
17.09.2021
BY A. NUGROHO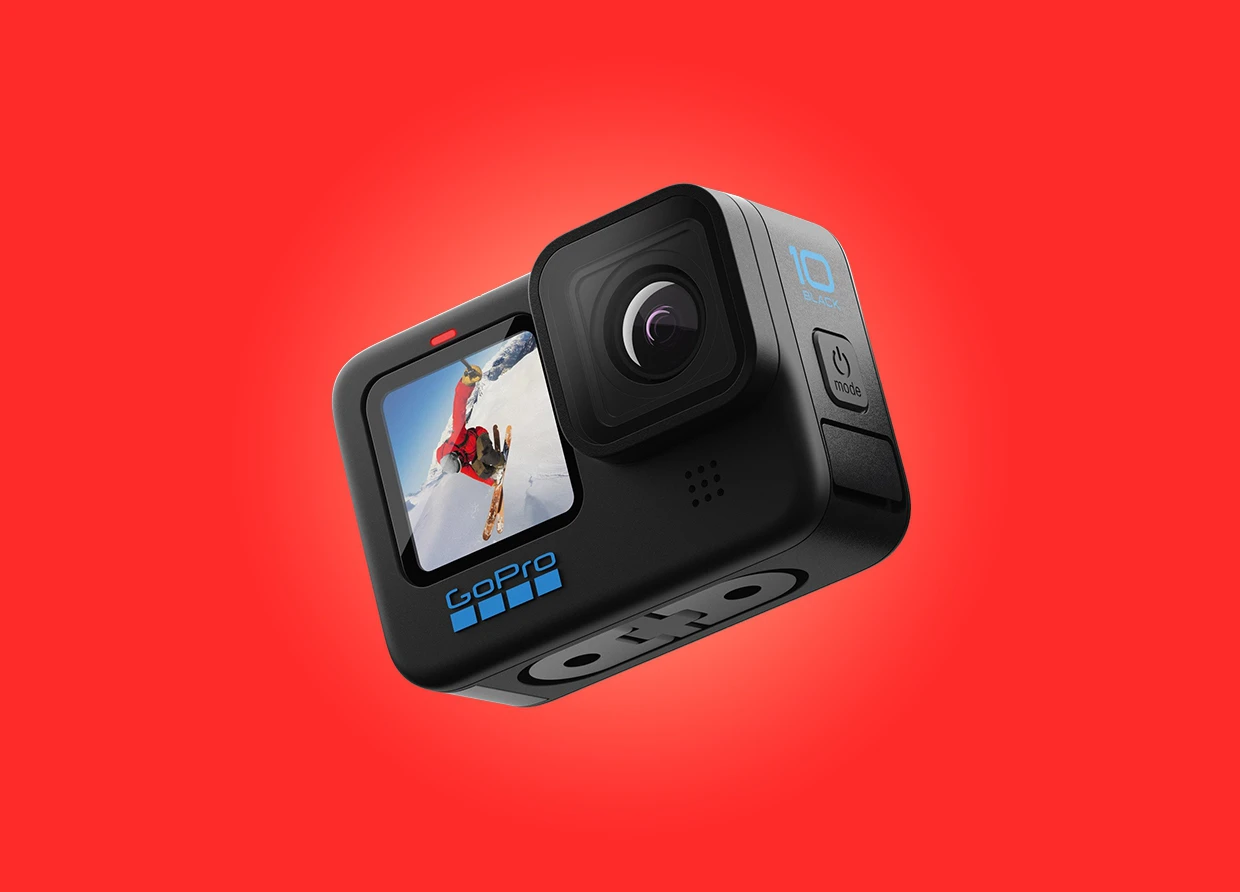 The GoPro action camera company has just announced the presence of its newest product, GoPro Hero 10 Black. This most popular action cam product now comes with the latest processor that allows the camera to shoot with higher frame rates needed to create slow-motion effects.
This GoPro 10 also gets a stabilization feature for smoother image quality when in shock conditions. In addition, there is an automatic video upload feature to cloud storage for a fee.
The capabilities of this new product are doubled compared to the GoPro 9. This product can record 5.3K at 60 frames per second. Then it is equipped with 4K video capture settings at 120 frames per second and 2.7K 240 frames per second. Compared to the previous model, the Hero 9 was limited to recording at 1080 resolution. Now, on Hero 10, the frame rate reaches 2.7K.
GoPro revealed that the Hero 10 uses the new GP2 processor to replace the GP1 that has been in use since the Hero 6 Black. This processor is an original production from GoPro, a strategy to challenge similar action camera products that currently use processors from smartphones.
View this post on Instagram
The GP2 processor makes the Hero 10 a smartphone-like capability in several ways, from a responsive touchscreen and video processing capabilities such as better tone mapping and noise reduction.
This issue of storing videos in cloud storage costs GoPro owners a fee. Options start at $5 per month or $50 per year. GoPro offers an offer if consumers subscribe to get a $100 discount that brings the price of the Hero 10 down to $399; this includes a warranty replacement program against camera damage.
Compared to the Hero 10, the price at launch was around $499, the Hero 9 $399, the Hero 8 $299 and the GoPro Max priced at $499. When compared, the prices of each GoPro model are not much different, which could be a strategy to attract consumer interest.
For consumers who aren't interested in a GoPro cloud subscription, it's now easier than ever to transfer videos to their mobile phones. This new GoPro chip makes transferring data using the wireless transfer to applications 30 percent faster. In addition, there is an option to share recordings using a faster cable.
Hero 10 also has a horizon levelling feature where the camera tries to keep the horizon straight. If the camera is tilted up to 45 degrees, the recorded image of the new horizon begins to change. This is an improvement over Hero 9, which moves when the camera is tilted 27 degrees.
Unfortunately, this horizon levelling capability cannot be enjoyed at the highest image recording quality. This feature is limited to 4K recording at 60 frames per second and 2.7K or at 1080 120 frames per second.
For the ability to take pictures, Hero 10 has also increased. The resolution can now be selected from 20MP to 23MP. Suppose you want to take photos from the video. In that case, the resolution reaches 19.6MP when recording at 5K 4:3 settings and 15MP when recording at 5.3K60 settings.
Don't forget the proud GoPro HyperSmooth stabilizer feature, the latest generation 4.0, which can be used during live streaming. This feature can be activated, of course, by subscribing to a GoPro cloud storage package.
HyperSmooth has been around since Hero 7 used GoPro, and image quality in action on land, sea and air is shockproof. This eliminates the additional gimbal stabilizer function that makes the GoPro still the most-featured action cam.
View this post on Instagram
GoPro ensures that Hero 9 accessories can still be used on Hero 10, with some additional accessories. The other lenses offered by GoPro are also said to have improved the quality of the lenses, which are now more water-resistant and more difficult to scratch.
The front screen on Hero 10 is also an interesting additional feature. This screen has been around since the Hero 9 and makes it easy to use a camera that doesn't have this flip feature. Competitor DJI Osmo Action beat GoPro when it brought this front screen. Still, now this feature is standard in every action cam product.
Another change from Hero 10 is the menu display and navigation settings which are now more user-friendly. This more accessible user interface is more comfortable for novice GoPro users.
For consumers in Indonesia, Hero 10 will be available in mid-October. Currently, Hero 9 is valued at around Rp5 million; hopefully, the presence of Hero 10 does not jump far from the price of Hero 9.
#THE S MEDIA
#Media Milenial