ENTREPRENEURS
THE PROSPECTS OF PODCASTS
How Rado Yanu Ardian see the potential of non-music audio streaming as the next big thing in Indonesia
12.01.2022
BY SUKSMAJATI KUMARA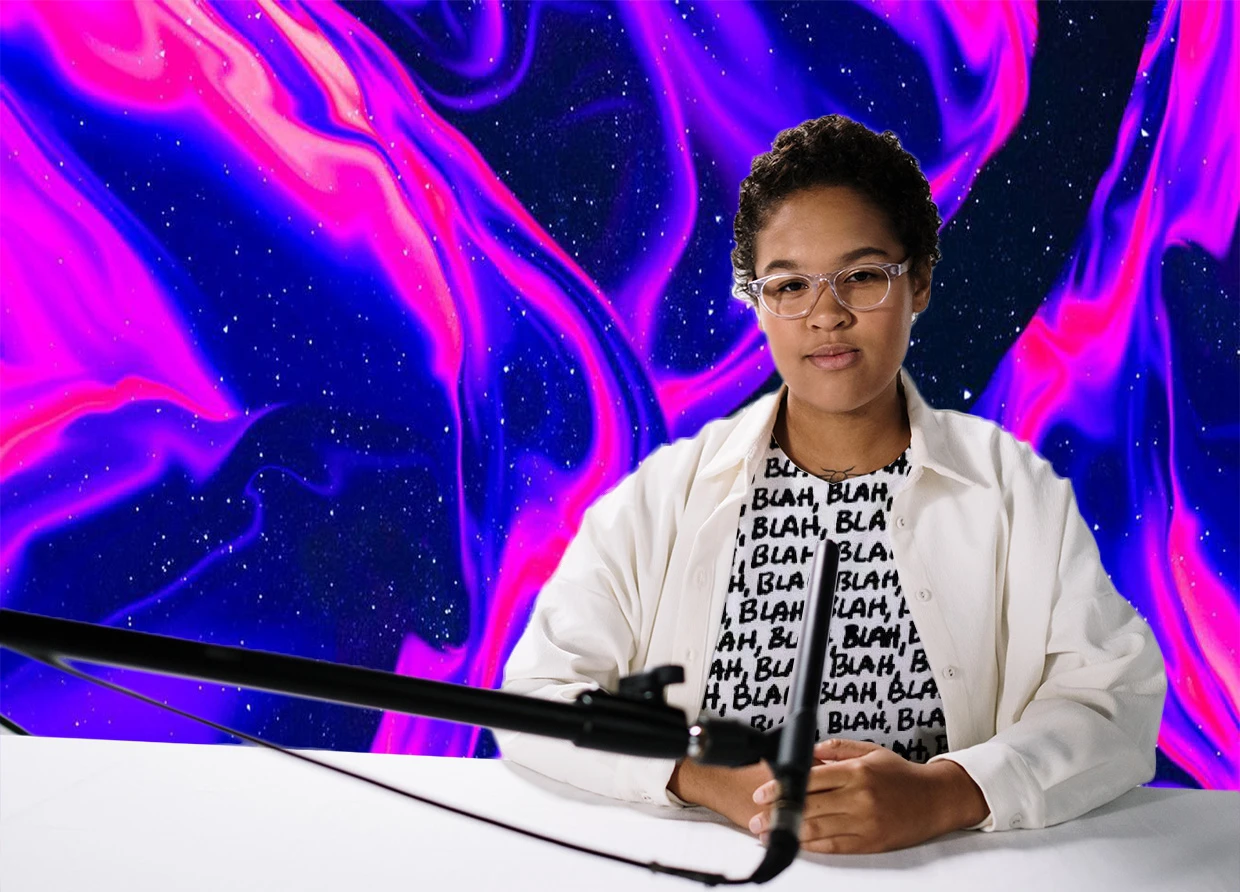 Indonesians consume more digital media and content during the pandemic, including social media, online video, games, news, and audio streaming, or "podcasts".

You might not think that podcasts are in demand in Indonesia, but it turns out that they are. Indonesia has the largest base of podcast listeners in Southeast Asia. Access to streaming audio has gone up by 108 percent, and more than 20 percent of Indonesians listen to podcasts every month. These numbers are much higher than the global averages.

However, in Indonesia, there is still not a lot of space for high-quality audio content that isn't music. It is a niche that platforms like NOICE fill. NOICE, made by an Indonesian digital start-up, aims to be a place where content providers in Indonesia can meet and share ideas.

"NOICE has the widest range and best features of any local audio service in Indonesia. It also wants to build an audio ecosystem in Indonesia by making it easier for local producers to be as creative as possible and connect with their fans and the community," said Rado Yanu Ardian, co-founder and CEO of NOICE.

Streaming podcasts, radio, music, live audio, and audiobooks can be found on this platform, and also a lot more. Rado says that NOICE has the largest podcast network in Indonesia right now, with more than 100 original and unique shows in a wide range of genres.

"We try to make screen-free times that are fun for everyone by giving them a lot of interesting and good content," Rado said.
View this post on Instagram

As an audio streaming content platform in Indonesia, NOICE continues to position itself as the most comprehensive audio content house in Indonesia, in parallel with the increasing consumption of content in digital media in Indonesia.

NOICE, in collaboration with local content providers, provides users with a wide range of unique and exclusive audio material in some categories such as music, entertainment, comedy, hobbies, parenting, and religion.

Moreover, NOICE offers a variety of verticals on its platform, including podcasts, radio, audiobooks, and the most recent, NOICE Live, a live audio feature. NOICE's user base has grown dramatically. It now has about 1 million users throughout Indonesia, with an average listening time of audio content in the application of more than 60 minutes each day.

How NOICE bridges the large opportunity gap

NOICE's presence, which began in 2018, is aimed to monetize Indonesia's growing trend of non-music audio content and streaming audio.
View this post on Instagram

"We hope that this can be the most comprehensive local audio streaming platform," he said.

Rado has been in charge of technology and content at Google for the last ten years, and he said that NOICE came from the Mahaka Radio Integra (MARI). This was when the company put together a team, developed a content acquisition plan, and hired influential NOICE creators like Randhika Jamil and Awwe for the Berizik show.

"MARI has also provided great support in terms of providing excellent audio material, growing our market reach through a listening base of 7 prominent Mahaka radio stations, and undertaking cross-promotion," he added.

Rado says that the number of people who listen to non-music audio material has been snowballing. This encourages more audio content like podcasts, radio, audiobooks, and live audio — which is where NOICE, as a local audio platform, comes in to help. NOICE remains dedicated to serving as a venue for inclusive local and hyperlocal creators who represent the diversity of Indonesian culture and contribute to the growth of the national creative sector.

"I see tremendous development prospects in this market, which is primarily driven by the strong demand of listeners who are increasingly interested in high-quality audio content," Rado added.

Rado also mentioned that NOICE users are currently dominated by Gen Z as well as Millennials from 18 to 34 years old with varying backgrounds, including students, college grads, employees, workers, and homemakers.

Rado believes that NOICE has the potential to become Indonesia's leading audio content platform. "My dream is now for NOICE to become a daily companion app that can accompany listeners' daily life with a variety of quality audio content available from podcasts, radio, audiobooks, to live audio or NOICE Live."

NOICE is now the largest podcast network in Indonesia, with more than 100 original and unique shows and videos. NOICE has many materials that millennials find interesting, including humor, horror, and other hobbies. The content is also available in various formats, such as podcasts, radio, audiobooks, and live audio, and the company said its audiences had listened to more than 1 billion minutes of content on its platform.

NOICE also plans to provide better assistance for creators who develop unique and exclusive content for NOICE, including recording studio facilities in Jakarta and a production crew.
#THE S MEDIA
#Media Milenial
#podcast indonesia
#noice