CAREER + MONEY
THE MOST-HIRING JOBS IN 2021
Fresh graduates should consider it.
24.07.2021
BY HANUM FAUZIA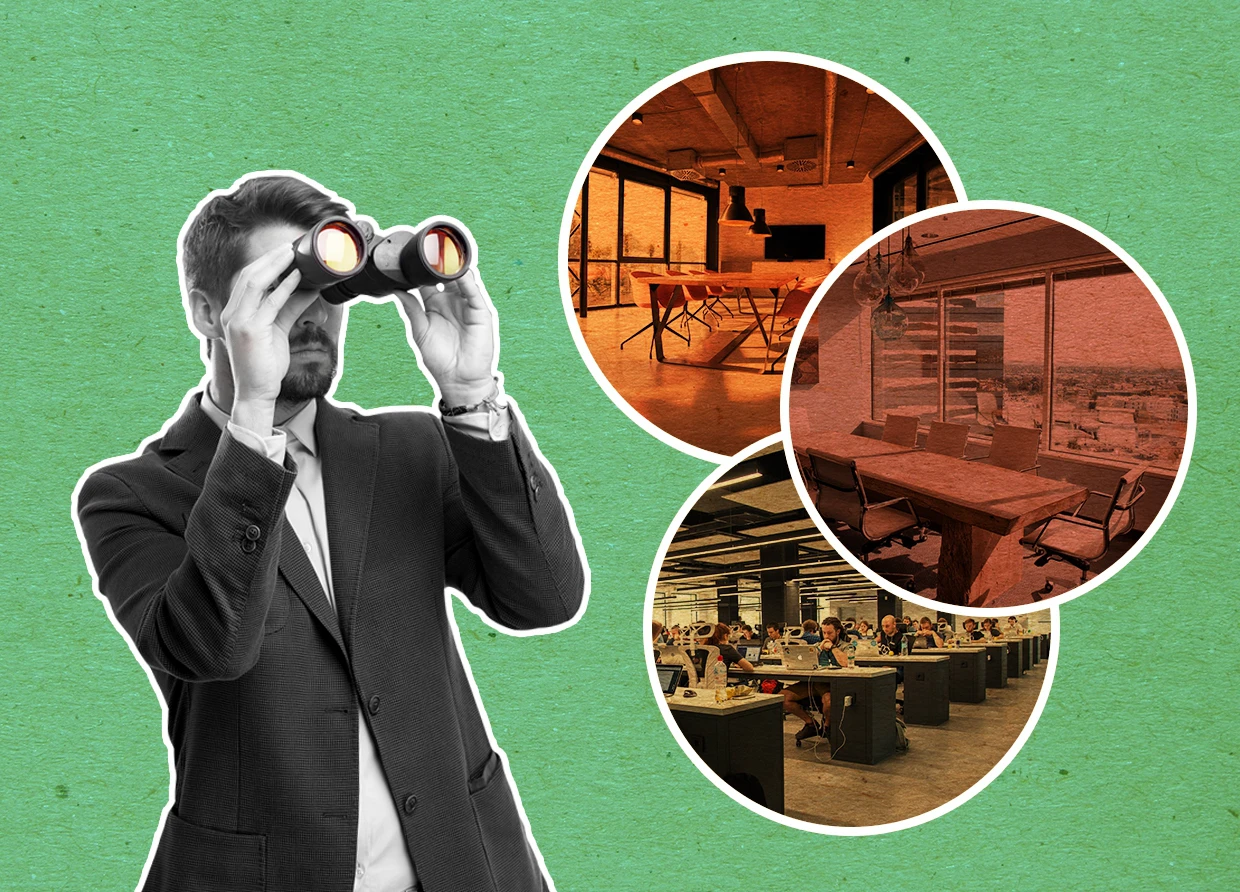 Although everything seems sluggish in 2020-2021, a new report from LinkedIn brings good news amid uncertainty. They analyzed the data to find which jobs are in demand now—uncovering the fastest-growing job areas over the past year and ranking them based on a combination of growth in demand and the raw number of jobs available. But before, try to understand that not all digital skills made a list. Many in-demand jobs, which have since gone remote, call for more traditional skills.

This information can be helpful for people looking to refine their skills and enhance their qualifications to stay prepared for the year ahead.

Professionals on the frontlines of e-commerce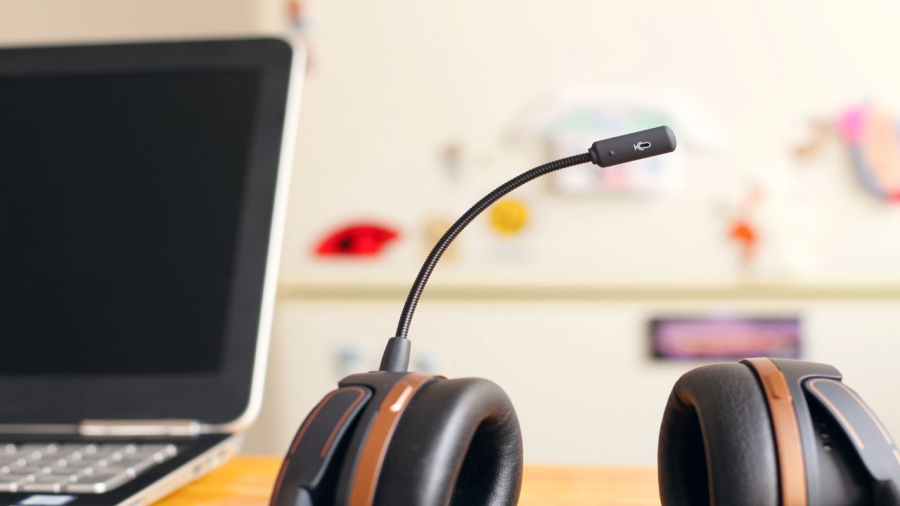 As many retailers and logistics companies needed workers to meet the swift transition to e-commerce to get products into customers' hands during the pandemic, it resulted in a boom of recruitment and onboarding of thousands of new workers. LinkedIn's job numbers show that the demand for more workers is still there, even after peak season.

Between driver shortages and plant outbreaks and closures, 2020 hit supply chain operations hard, leaving companies scrambling to figure out how to stay in the process, safely and profitably.

Top job titles: Driver, Supply Chain Associate, Package Handler, Personal Shopper | Skills: Time Management, Customer Service, Leadership | Remote job availability: Low

Loan and mortgage experts
The mortgage industry plays an essential role in helping people acquire a home or other real estate. A loan officer is a specific position in the field and the one most home buyers are likely to encounter first. Loan officers are responsible for acting as an intermediary between the borrower and the lender, who is usually, if not always, a bank.

You could also be a mortgage underwriter, responsible for finalizing the transaction by approving or denying a borrower based on income, credit, and other factors. Or you could be an escrow agent, responsible for transferring the ownership of a property from one party to another.

Top job titles: Underwriter, Mortgage Loan Officer, Escrow Officer, Loan Closer | Skills: Risk Management, Customer Service, Credit Analysis | Remote job availability: High

Health care supporting staff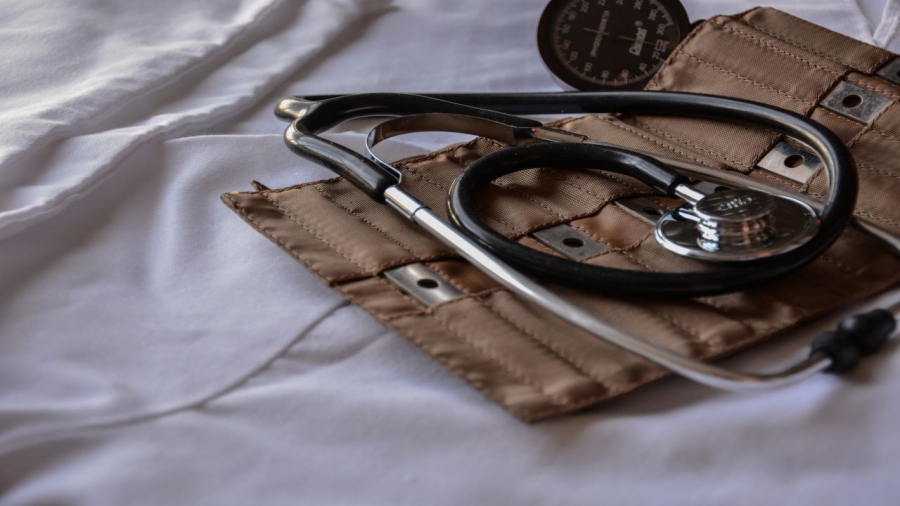 Healthcare support workers work across a variety of settings, from mental health to children's services. The choice is yours. As a healthcare support worker, you'll work under the supervision of a healthcare professional, supporting them and helping patients on their journey back to total health.

The opportunities to progress are endless; you can choose to specialize in a particular setting or train to qualify as a healthcare professional, such as a nurse or midwife. Healthcare support workers have slightly different job titles in some trusts, such as healthcare assistants (or HCA), nursing assistants, or midwifery assistants, depending on your chosen setting and the healthcare professionals you support.

Top job titles : Health Care Assistant, Pharmacy Technician, Dental Assistant, Home Health Aide | Skills: Patient Education, Data Entry, Physician Relation | Remote job availability: Low

Business development and sales professionals
Business development professionals work to develop a company by evaluating its performance and looking for areas to improve. Improvement may come in the building and maintaining relationships with allies and partners, or it may involve identifying opportunities for growth in other channels. Working in business development offers growth potential and the option to have a fulfilling career.

While many business development roles require a degree, it depends on the company and position. In most cases, you'll need experience in sales, marketing, or business management. Specific skills are also vital to your success in this field, including sales, communication, negotiation, marketing, data analysis, and project management. By building these skills, you can increase your chances of success in the field of business development.

Top job titles: Sales Consultant, Sales Operations Assistant, Inbound Sales Specialist, Strategic Advisor | Skills: Customer Retention, Sales Process, Team Building | Remote job availability: Low

Other field jobs are categorized as jobs are on the rise in 2021. To looks in detail, please see this infographic: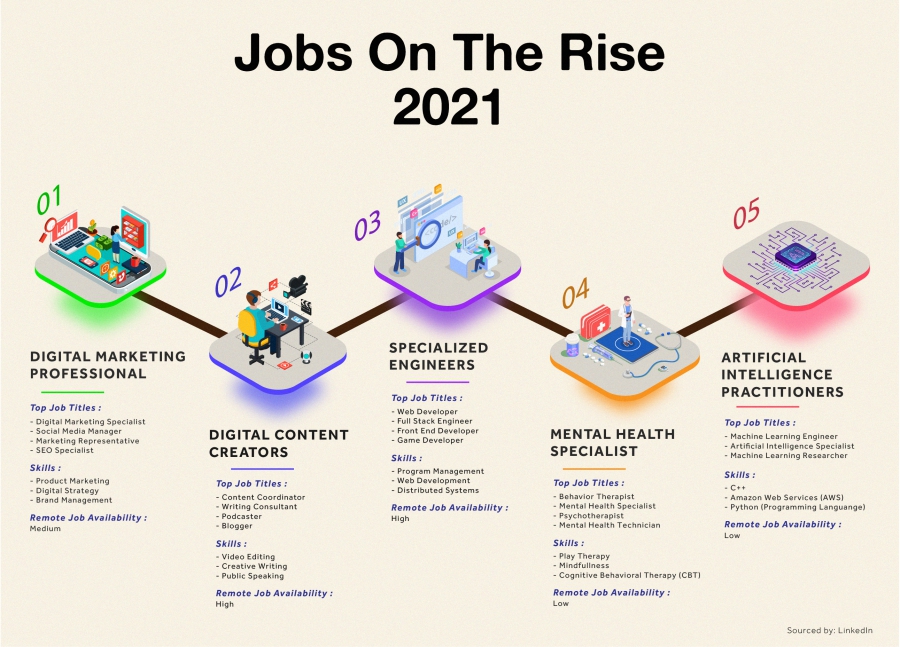 #THE S MEDIA
#Media Milenial
#rising jobs 2021
#fresh graduates
#linkedin
#the most hiring jobs 2021
#business development