CULINARY
SAY HI TO LOCAL CULINARY FROM BANGKA BELITUNG!
Among the many culinary specialties of Bangka Belitung, several names are included in the list of Intangible Cultural Heritage in 2021.
27.11.2021
BY JORDI HILDIANTO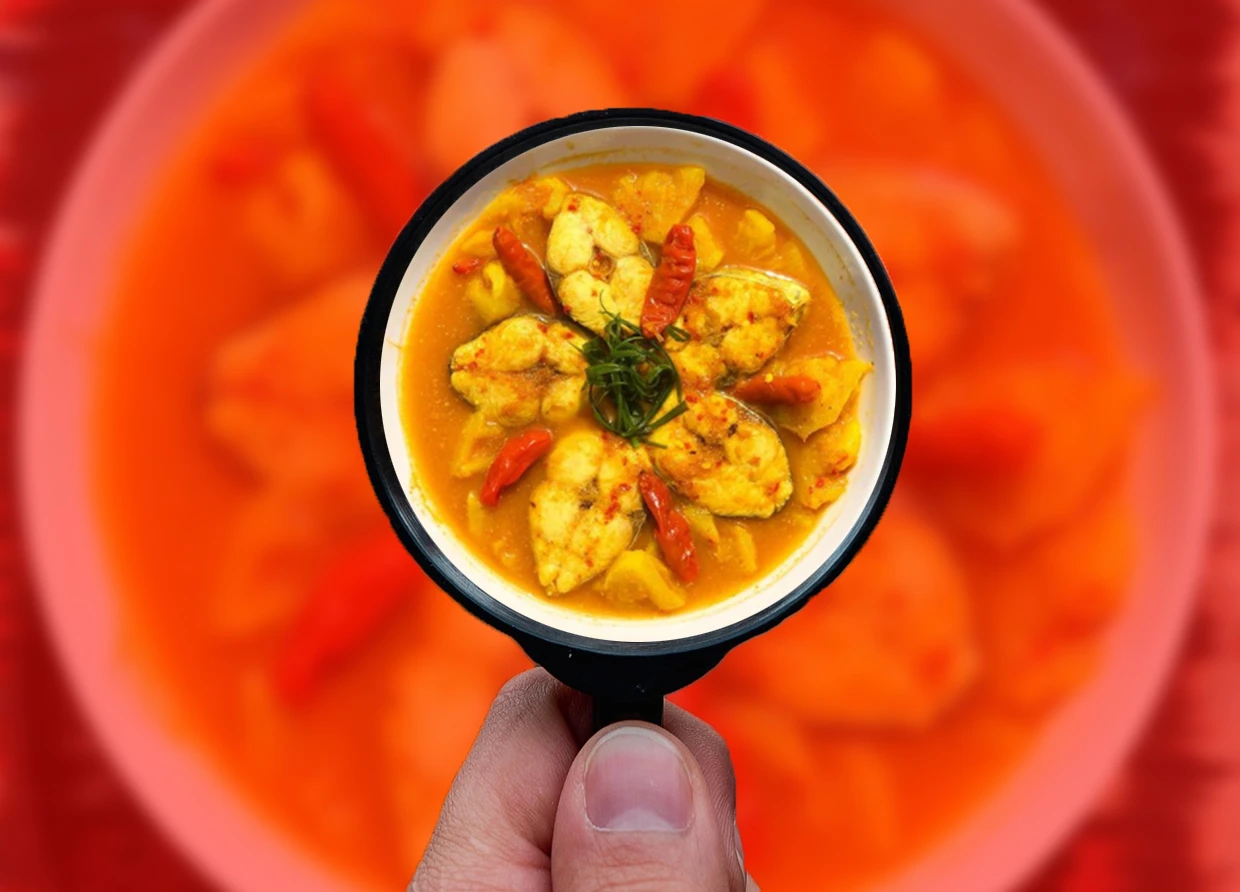 The Bangka Belitung Islands are known for their tourist destinations. The islands' natural beauty cannot be doubted because it is already well-known to foreign countries and has become one of the favorite destinations for tourists in Indonesia.
Bangka Belitung is in the eastern part of Sumatra Island and adjacent to South Sumatra Province. The archipelago is divided into two main islands, namely Bangka and Belitung, and there are more than 400 small islands, most of which are uninhabited.
Bangka Belitung is also known as a tin-producing area, has dozens of beautiful beaches and traditional culinary delights.
Among the many culinary specialties of Bangka Belitung, several names are included in the list of Intangible Cultural Heritage in 2021. The following foods can be your reference when taking a culinary tour in Bangka Belitung.

Pelite
View this post on Instagram
The first food is called pelite snacks, which are cakes made from rice flour, salt, sugar, and coconut milk. All ingredients are mixed and placed in a bowl-shaped container of pandan leaves, then steamed until cooked. More or less, the texture is similar to marrow porridge but a little denser. It's best to eat a warm pelite cake. The taste is a combination of sweet, savory, and pandan-scented.
It is said that this cake was one of the favorite snacks of the first president of Indonesia, Soekarno, when he was exiled to the city of Muntok, Bangka, in 1949. Bung Karno used to eat cheap snacks in the afternoon while drinking tea or coffee.

Belitong Noodle
The Belitong noodle dish has indeed become one of the most famous culinary delights in Bangka Belitung. Many tourists look for this food while on vacation to the island because the taste of the noodles is already well known to other areas.
What is unique about this typical Belitong noodle? Belitong noodle is a noodle dish with shrimp broth, boiled potato slices, cucumber slices, shrimp, and sprinkled with emping crackers. One of the characteristics of this food is that it has a thick gravy, and the seasoning is delicious because the shrimp broth is cooked with spices.
It's pretty easy to find this food on Belitung Island. However, there is one famous place to eat, namely Mi Atep on Jalan Sriwijaya, Tanjungpandan. The broth in Mi Atep tends to be sweet and savory because it is cooked using palm sugar. It's best to eat this noodle while it's still hot and add chili sauce.

Gangan
Gangan is a yellow soup dish that generally uses the main ingredient in fish such as katarap, kuwe, or red snapper. Gangan is also usually added with pineapple to add a sour taste and make the sauce fresher even without adding acid in the seasoning. For the gravy, it is seasoned with turmeric, candlenut, and chili.
View this post on Instagram

Then, there is also another version called land gangan. The difference with the usual gangan is that the main ingredient is fish is replaced with land animals such as beef or chicken cut into squares.
Usually, the land gangan also does not use pineapple but sweet potatoes. There is also gangan added with jackfruit leaf shoots. Menu gangan land enjoys eaten with warm rice.

Penyurong
The last one it's curing, whose main ingredient is cassava. Cassava needs to be mashed, seasoned with salt, and stirred until well blended to make this cake.
After that, the dough is rolled on a twig shaped like a skewer and then baked using firewood until cooked. This cooking process makes the curd has a distinctive aroma.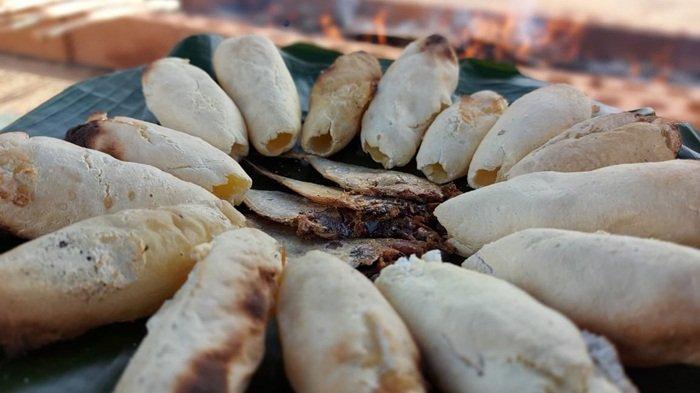 In addition to cassava, there is also a filler made from dry cassava, which is still wet. Usually, penyurong is enjoyed as a substitute for rice and can be eaten with salted fish. However, nowadays, they are also often enjoyed with pineapple jam, cheese, or chocolate spread.
#THE S MEDIA
#Media Milenial
#culinary from bangka belitung