CULINARY
RÉMY MARTIN CELEBRATES LUNAR NEW YEAR BY REMINDING PEOPLE OF "FAMILY SPIRIT"
Rémy Martin partnered with various individuals, brands, and organization to celebrate Lunar New Year.
01.02.2022
BY JACKSON KEEFE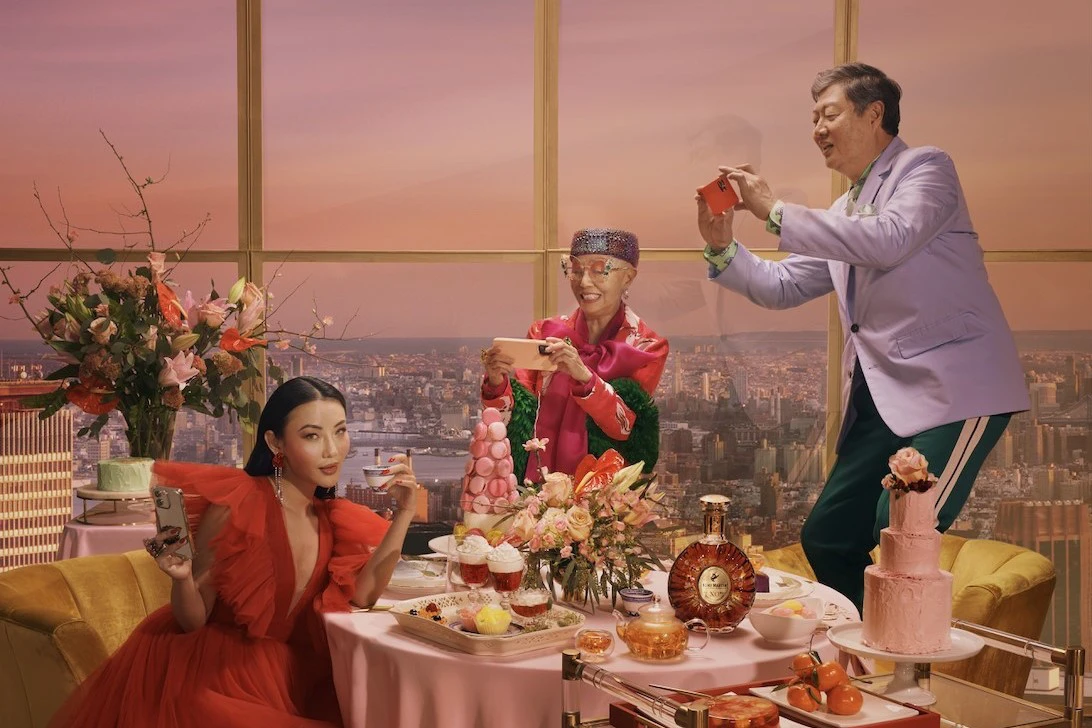 Rémy Martin is celebrating the spirit of the Lunar New Year with a nod to the traditions that unite people from all generations. The "Family Spirit" campaign encourages people to reconnect with their families and friends.
To create the concept of Family Spirit, the brand has partnered with fashion influencers Jessica Wang, Brandon Jew, and Christina Paik, who are all celebrating their oriental heritage and who love celebrating the festivities with their families. The creative was conceptualized by Michelle Watt, who creates conceptual narratives that challenge the status quo.
In a series of photographs, the trio Jessica, Brandon, and Christina are seen celebrating with friends and family, with Rémy Martin XO as a prominent part of the festivities.
Rémy Martin's commitment to sustaining traditions is shown in the portraits of Family Spirit, which combine the traditions of the family with the roots of culture. Rémy Martin Americas Vice President Tina Reejsinghani said, "Rémy Martin's commitment to the longevity of traditions is showcased in the portraits of 'Family Spirit,' which blends the roots of culture with family, a similar origin story as our own."
View this post on Instagram
"Rémy Martin XO has been a fixture on the table where family and friends gather in the spirit of celebration for generations and across cultures, and together look forward to what is to come," she continued.
Rémy Martin's Lunar New Year resolution
The Year of the Tiger Edition bottle features an elegant decanter and is adorned with gold foil. The opulence of Rémy Martin XO is an experience that draws on the past and anticipation for the future. It's also available online with a price tag of US$200 or approximately Rp 2.8 million.
Rémy Martin has also partnered with designer Sue Tsai and NTWRK to create a limited-edition jacket that pays homage to the Year of the Tiger.
NTWRK is also selling one exclusive piece for a limited time. The proceeds will go to the Asia Society for a charity supporting Asian communities around the globe. The Asia Society is a non-profit organization that aims to improve the quality of life for people in Asia and the world by promoting insight, encouraging engagement, and elevating regional voices.
Through the Asia Society, which works with local and international partners to achieve its goals, Rémy Martin is also supporting various cultural programs and events that recognize influential artists in the world.
View this post on Instagram
So, if you want to do good while indulging yourself with premium cognac fine champagne this Lunar New Year, you know what to do.
#THE S MEDIA
#Media Milenial