ART + CULTURE
PUANDEMIK: INDONESIAN WOMEN, PANDEMIC AND POEMS
Hear the voice of Indonesian women struggling throughout pandemic in this anthology.
21.12.2021
BY MAXWELL SOETOMO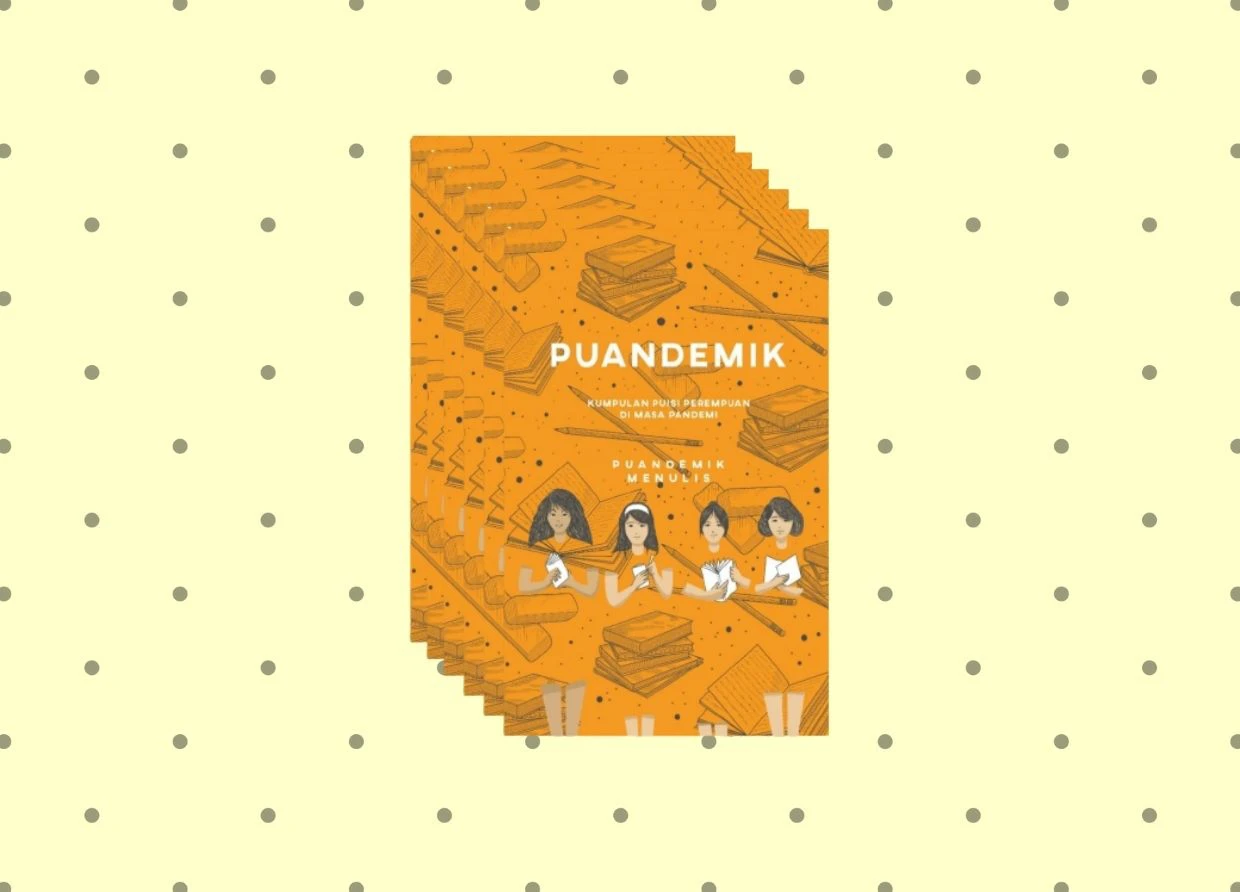 2021 is coming to an end, yet the COVID-19 pandemic has yet to cease to exist. Indonesia is still on high alert as the newest variant of the virus has been identified in other countries, leaving the citizens living with newfound worry once again.
Earlier this year, Komunitas Puandemik Menulis was established by women and for women. It was kick-started with one goal: to publish poems by female poets throughout the COVID-19 pandemic in Indonesia.
"When we first established Komunitas Puandemik Menulis, we were thirsty for collaboration and cooperation, as we had been stuck in the pandemic for so long and we're dying to get our hands with each other," said Citra Benazir, writer, activist and the founder of Puandemik Menulis and Tis The Lyfe. "This is one way we can seem to be connected."
They realize women went through changes during the pandemic that affected their bodies, mental health, and relationships with other people.
"What we know is once the pandemic started, there is a blur or ambiguity between domestic and public dichotomies," said R. Valentina Sagala, founder of the Puandemik Menulis and activist for law and women's rights who was granted the 2013 N-Peace Award.
On October 14, 2021, the collective launched Puandemik: Kumpulan Puisi Perempuan di Masa Pandemik, through Ubud Writers and Readers Festival.
Puandemik: Kumpulan Puisi Perempuan di Masa Pandemik is an anthology of poem, promoting female poets from across Indonesia. The book does not necessarily talk about the pandemic or the virus itself but instead about female experiences.
"Even in pre-pandemic time, women were expected to be able to take care of herself, her household, and keep up appearances in public. That's why the poems in this book cover the various feelings of these women: anxiety, fear, exhaustion, and so on," added Valentina.
The anthology aims to be a safe space for these poets to convey their feelings, thoughts, hopes, and views of Indonesian women during the pandemic from 2020 to 2021.
"There's nothing wrong with sharing our story with our own narratives because every moment, tragedy, or incident women's perspective is crucial. That's why we want to push that narrative," added Citra at the launch of the book.
The book features 46 female poets, with some are emerging writers. All of these writers share one thing in common: their love for writing.
View this post on Instagram
Some featured names include Citra Benazir, R. Valentina Sagara, and fellow founders Debra Yatim, activist, journalist, columnist, filmmaker and founder of Yayasan Kalyanamitra; Olin Monteiro, activist, feminist, writer, researcher, gender consultant, book publisher and documentary producer; Ratna Ayu Budhiarti, poet, short story and article writer; and Tiara Widjanarko, author of the book Sub Rosa Poem, Jangan Bilang Siapa-Siapa, Sengatan Sang Kumbang, and Birahi di Bulan Juni.
"We hope that the book can inspire all women and trans women in Indonesia to keep working even though we certainly know the pandemic isn't going to be over soon yet," said Olin during the launch of the book.
Proceeds from the book will be donated to organizations assisting victims of violence against women and women art workers in Indonesia.
The collective wishes the book could be a medium for women to write together while also being a part of a community to share their thoughts and concerns. Although small in size, it wishes to carry all of the writers' big dreams.
Moving forward, Komunitas Puandemik Menulis plans to release a book of essays as well. On November 1, the list of chosen writers whose works will be featured in the book was published on the collective's Instagram handle. The book is set to be released early next year.
#THE S MEDIA
#Media Milenial
#Komunitas Puandemik Menulis