TECHNOLOGY
PARAG AGARWAL APPOINTED AS TWITTER CEO AS JACK DORSEY STEPS DOWN
Agarwal, 37, is now the youngest CEO to ever head a multinational tech firm.
02.12.2021
BY JACKSON KEEFE
Co-founder and CEO of Twitter Jack Dorsey recently made a surprising announcement to leave the company after serving for over fifteen years. Parag Agarwal, previously Chief Technology Officer, will take on the role of CEO.
Dorsey publicly announced his resignation on Twitter by posting a screenshot of an email he had sent to employees. "I believe it's critical a company can stand on its own, free of its founder's influence or direction," Dorsey wrote in his email.
Dorsey, known for his eccentric appearance and lifestyle choices ― nose-ring, long-beard, an avid yogi, only eating one meal a day ― always stands out from other conventional-looking CEOs.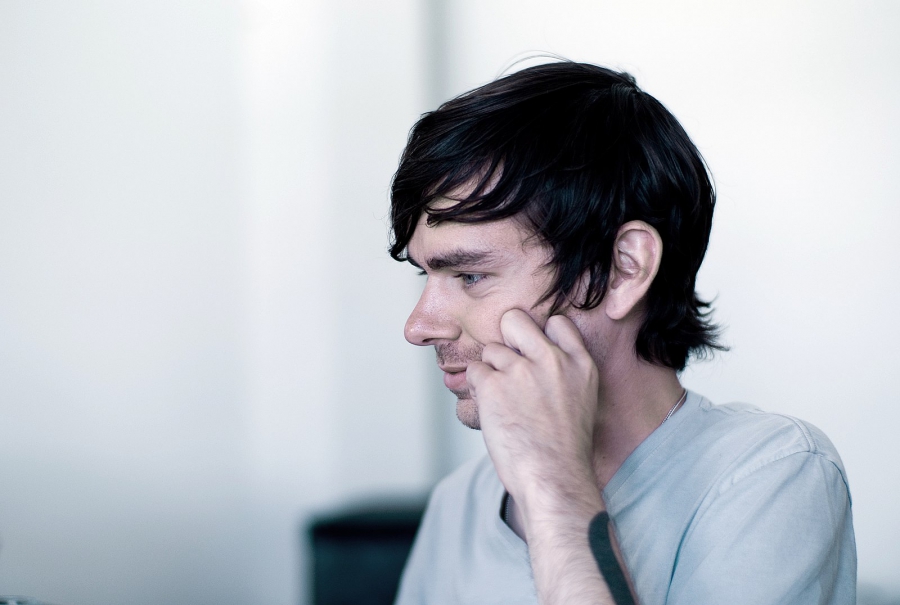 Speaking fondly of Agarwal, Dorsey sees him as "curious, probing, rational, creative, demanding, self-aware, and humble". When it comes to leadership, Agarwal "leads with heart and soul, and is someone I learn from daily. My trust in him as our CEO is bone-deep."
Soon afterwards, Agarwal tweeted that he was "excited for the future". He also expressed his gratitude for Dorsey's "continued mentorship and friendship".
Born and raised in India, Agarwal graduated from the well-known Indian Institute of Technology (IIIT). He then earned his Ph.D. from Stanford University, majoring in computer science.
Before joining Twitter, he held various research positions at Microsoft, Yahoo, and the U.S. telecom giant AT&T.
Unbeknownst to many, Agarwal is not a new face to Twitter. He started his journey at the company back in 2011 as an engineer, for which he received a "Distinguished Engineer" title.
Eventually, he made his way to become the company's top executive as CTO in 2017. He was in charge of the company's technical strategy, leading efforts to increase development velocity while advancing the state of machine learning across the organization.
He contributed to massive initiatives, such as establishing Twitter's partnership with Google Cloud in 2018, which is a gradual switch from the Twitter timeline feature to Amazon Web Services expected to be completed in 2023.
"When we hear people say that Twitter is slow at shipping, that hurts, and that is something we use as motivation," said Agrawal in an interview with The Information just earlier this year.
"I do think people are starting to recognize now externally that we are going faster. And it feels good because it's like a bunch of work from the past starting to pay off," he added in the interview. "But we're nowhere close to done. I think we have a lot of opportunities to go even faster and [in] even more noticeable ways in the coming years."
In contrast to his predecessor, Agrawal had a much lower profile role at the company until Monday, with only about 24,000 followers on Twitter, compared to Dorsey's nearly six million.
The House Judiciary GOP recently pointed to a tweet he sent in 2010 containing a quote from the Daily Show as proof that he is left-wing and "much worse" than Dorsey, hence many labeling him racist. He has yet to issue an official statement.
As the current youngest CEO of an S&P company, the 37-year-old is praised by many. Agrawal is now the latest addition to the list of Indian leaders of major US-based tech corporations. Notable people include Google-parent Alphabet's CEO Sundar Pichai and Microsoft CEO Satya Nadella.
His past work may have gone under the radar, but with his new role, he has risen from relative obscurity to become a major public figure overnight. Every move he makes from now on will be scrutinized by the public — good and bad.
Bret Taylor has also been named Chair of Twitter's board of executives. In the transition of his and Agarwal's roles, Jack Dorsey will remain on the board until May 2022.
#THE S MEDIA
#Media Milenial
#twitter
#jack dorsey
#parag agarwal
#ceo
#startup