FASHION + WATCHES
MB&F LONGHORN LM1 PROTOTYPE AUCTION TO SAVE RHINOS
The Longhorn LM1 model is a prototype of the discontinued LM1.
01.10.2021
BY A. NUGROHO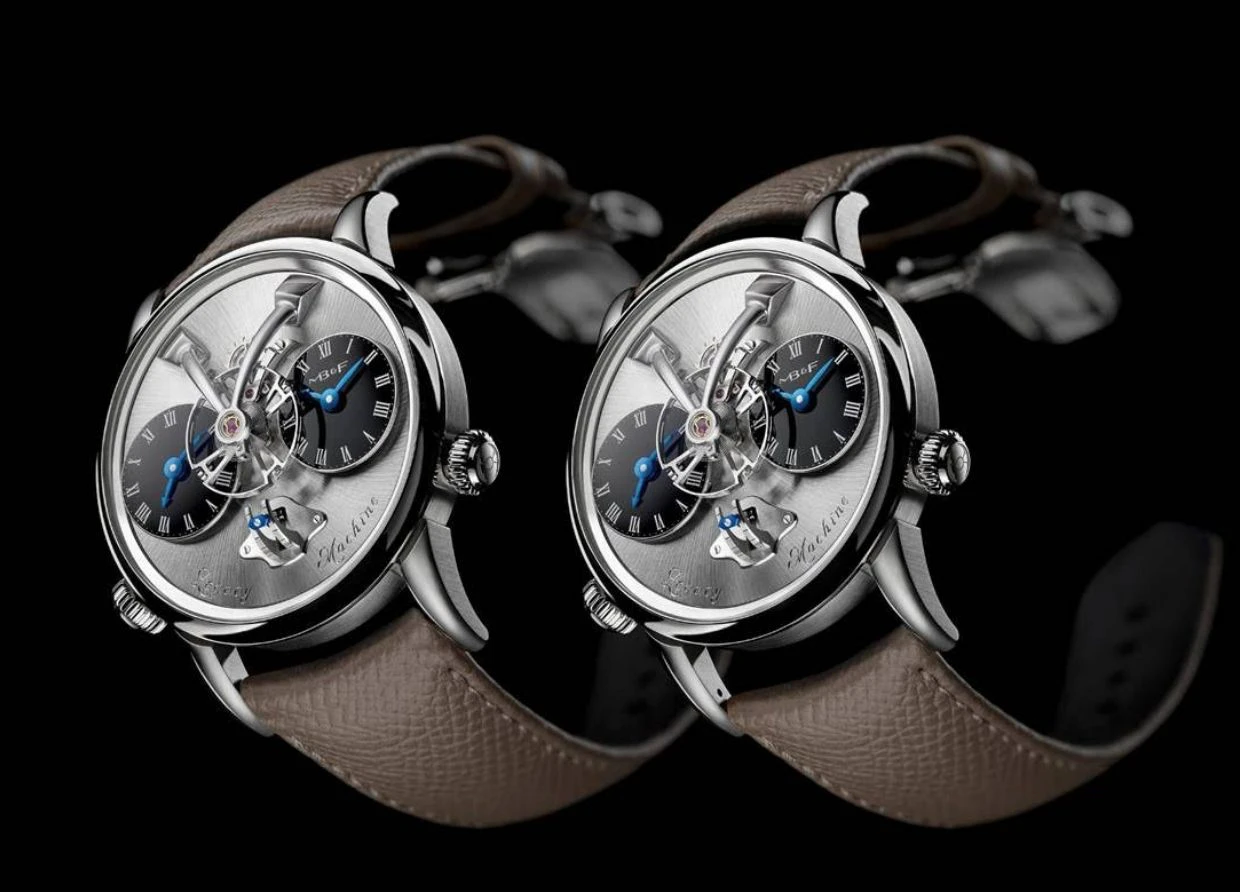 Watchmaker MB&F is presenting a unique edition model for auction soon. This watch model is called a special edition because it is truly a unit made and delivered for auction with such good intentions.
The model is the Legacy Machine No. 1 (LM) "Longhorn." This is a prototype model to celebrate 10 years of the existence of the LM1 model, which first appeared in 2011. This model was last offered in 2017 with a Final Edition of 18 units to give the MB&F team time to explore creative ideas in other worlds of horology.
To celebrate the presence of the LM1 model, the method used is to show the original prototype. This historical model is not only crucial to MB&F but also a rare opportunity to bring a scarce unit to such a high value.
The LM1 "Longhorn" follows in the footsteps of the prototype HM4 Thunderbolt which was also sold to celebrate the 10th anniversary of the HM4 model in 2020. MB&F is trying to make the next prototype they sell helpful for a good cause, donating it to the Save the Rhino International foundation.
View this post on Instagram
The auction will be held in Geneva, on November 7 by Phillips in association with Bacs & Russo.
The name Longhorn itself is given to the most critical element in the watch's design, which is a horn. From the beginning of designing the LM1 in 2009 until 2010, the idea of ​​the longhorn has been explored. Had a deadlock and was finally abandoned, but the design of this horn is always present in the mind of the designer, Maximilian Busser. Until eventually, the idea materialized and became one of MB&F's iconic clocks.
The LM1 Longhorn is mainly made of white or red gold, platinum, and titanium. The Longhorn LM1 prototype has a stainless steel casing; only 18 other LM1 models have this stainless feature produced for the last 2017 edition.
The Longhorn LM1 is paired with a rhodium-plated base plate. For the first time in LM1 history, the sub-dial comes in a glossy black finish instead of the typical glossy white lacquer. The arch bridge that holds the balance wheel flying is the latest generation from the Final Edition and has a more organic shape than the previous version. The case reads "Prototype," which proves this unique watch.
So why rhinos? It is because Rhinos are associated with Longhorn, which is similar to the endangered rhino species. Famous for its longhorns. MB&F selected Save the Rhino International, a London-based organization that fights to protect all five rhino species in Africa and Asia. Save the Rhino International aims to remove rhinos from the Critically Endangered species list by halting hunting and habitat loss.
View this post on Instagram
LM1 LONGHORN - TECHNICAL SPECIFICATION
Engine
Three-dimensional horological movement developed exclusively for MB&F by Jean-François Mojon (Chronode) and Kari Voutilainen
Manual winding with single mainspring barrel
Power reserve: 45 hours
Balance wheel: bespoke 14mm balance wheel with four traditional regulating screws floating above the movement and dials
Balance spring: traditional Breguet curve terminating in mobile stud holder
Balance frequency: 2.5 Hz / 18,000 bph
Number of components: 279
Number of jewels: 23
Superlative hand finishing throughout respecting 19th century style; polished internal bevel angles highlighting handcraft; polished bevels; Geneva waves; gold chatons with polished countersinks; hand-made engravings
Functions
Hours and minutes; completely independent dual time zones displayed on two dials; unique vertical power reserve
Left crown at 8 o'clock for setting time of left dial; right crown at 4 o'clock for setting time of right dial and winding
Case
Stainless steel
2 spring bar positions on the "Longhorn" lugs
Dimensions: 44mm diameter x 16mm height
Number of components: 65
Sapphire crystals
High domed sapphire crystal on top and sapphire crystal on back with anti-reflective coating on both sides
Strap and buckle
Brown calfskin strap with stainless steel buckle matching the case.
#THE S MEDIA
#Media Milenial
#mb&f