TRAVEL + LEISURE
LE MERIDIEN HOTELS & RESORT OFFERS A GLAMOROUS EUROPEAN SPIRIT IN MALDIVES
Le Méridien Hotels & Resorts celebrates the fabric of the Maldives, its people, nature, and art.
03.09.2021
BY SYIFA
Le Méridien Hotels & Resorts, part of Marriott Bonvoy's portfolio of 30 brands, along with Singaporean developer Chiu Teng Enterprises, announce the opening of Le Méridien Maldives Resort & Spa, Wednesday, September 1, 2021. This is the Paris-born brand's debut in one of the world's most captivating destinations.
Le Méridien Maldives Resort & Spa is the second Marriott International property that opened this summer and the seventh brand entry in the destination. Le Méridien Maldives Resort & Spa is located on Thilamaafushi, the southern pocket of Lhaviyani Atoll.
This is a 141-villa resort that celebrates the fabric of the Maldives, its people, nature, and art, channeling its energy to uncover the charm of the destination through Le Méridien's distinctive European-chic lens.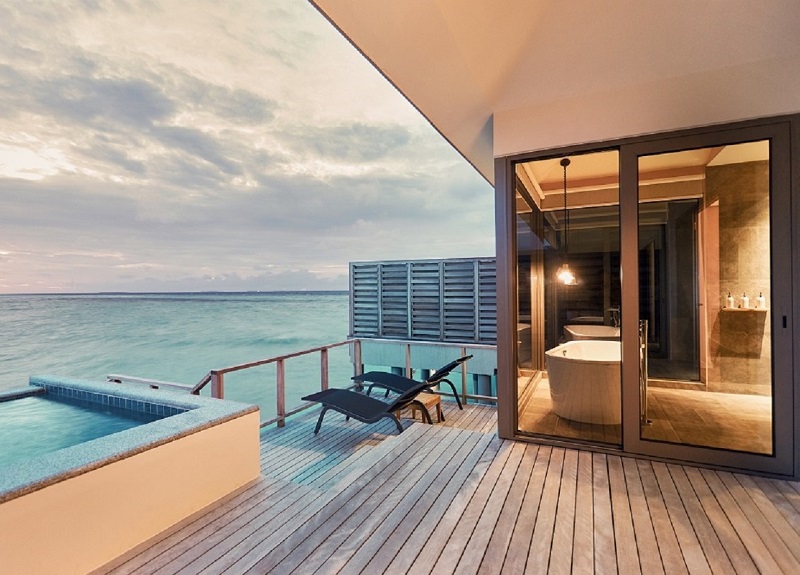 Timeless chic design
Le Méridien Maldives Resort & Spa has a very distinct timeless chic design. It draws its inspiration from the brand's roots in the glamorous halcyon days of travel, something that permeates throughout the Le Méridien experience.
The design also takes inspiration from the formation of the Maldives Archipelago. It's imitating the Atoll's unique terrain, bordering reefs, coral gardens, marine life, and underwater pinnacles known as 'Thilas'.
While the interior and exterior design honor the Maldives' unique life and culture, as well as the island's dynamic landscape.
The resort features 141 villas that are tucked into the tropical terrain and dotted across the Indian Ocean. Each with unrivaled views of the beautiful beaches, the Indian Ocean, or the turquoise lagoon.
Clean lines, a muted color palette, and a contrast of renewable materials are used to create a collection of one, two, and three-bedroom villas that emphasize simplicity, openness, and functionality.
The Explore Spa by Le Méridien and the resort's two infinity pools are also available for guests to rest and revitalize.
You could also find Le Méridien's hallmark mid-century modern and Bauhaus influences that create a resort that is in tune with its surroundings. With a nostalgic nod to the glamour of the French Riviera in the 1960s, Le Méridien inspires travelers to explore the world in style, savor the good life and enjoy experiences that offer something more than meets the eye.
Spanning nine hectares, Thilamaafushi is an island surrounded by a vast lagoon. It's located in Dhivehi, the local parlance of Maldives. You could reach the resort in 35 minutes by seaplane from Male's Velana (MLE) International Airport.
The island is surrounded by a glistening lagoon and coral reefs teeming with colorful marine life, including Manta-Ray pods and turtles. It is an eco-friendly paradise rich in native flora and fauna.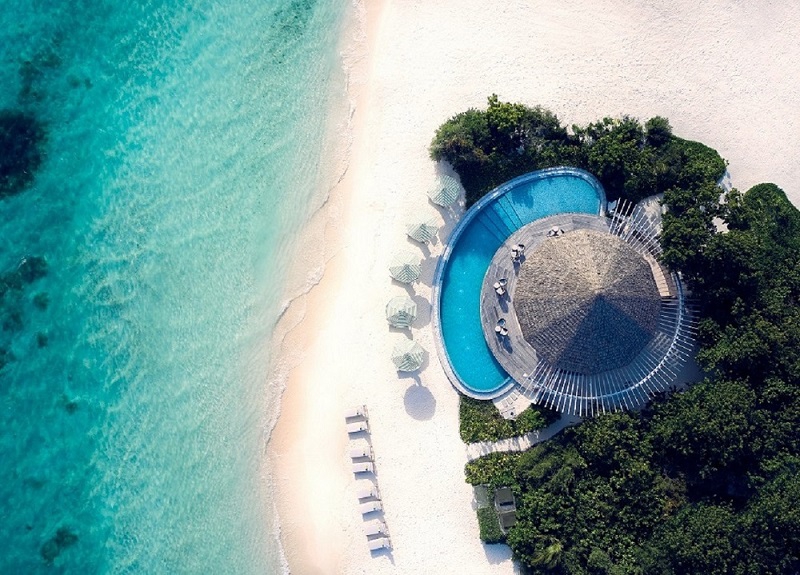 New discoveries around every corner
The resort was designed to spark conversation and inspire fascination. At the center of it is Waves Lifestyle Hub, a wellbeing collective set against the pristine landscape with unparalleled ocean views.
You could also visit the Marine Hub that offers a range of conservation programs. From mangrove and seagrass protection to turtle identification.
Diving enthusiasts can explore the resort's house reef or embark on a marine expedition to some of the Atoll's 50 dive and thila sites. You could also join Thilamaafushi Marine Master, a specially designed program that inspires young adventurers to connect with the environment in the hope of future preservation.
Searching for something more private? Explore the resort's private island Bodu Finolhu, complete with tropical greenery and a 360-degree beach. At the same time, families can also take advantage of the Le Méridien Family and Kids' hub.
The resort also has six restaurants and bars, showcasing global tastes and locally sourced produce. Japanese fishing villages and water lanterns inspired signature restaurant called Tabemasu, an adult-only bar called Riviera, healthy and nourishing foods from the Waves Café, the Le Méridien Hub for coffee lovers, Vella Bar + Grill's crafted cocktail and light dishes, and last but not least is a seaside marketplace called Turquoise where guests can choose from a choice of world cuisines and local dishes from breakfast to dinner.
The hotel safeguards a low carbon footprint through leading-edge practices that focus on renewable energy, waste reduction, and the usage of renewable resources.
The widespread use of solar panels and lighting, as well as one of the Maldives' largest state-of-the-art hydroponic farms, have all been geared to promote hydroponic farming and consumption.
Garden-to-plate concepts and their impact in an archipelago-formed nation can be learned firsthand through hydroponic practices and their linkages to foraging and preservation traditions.
#THE S MEDIA
#Media Milenial
#Le Méridien
#Maldives