FASHION + WATCHES
INTRODUCING ALDO FT. DISNEY CINDERELLA COLLECTION
Aldo's newest collaboration with Disney's Cinderella features the iconic glass footwear — and more.
28.02.2022
BY MAXWELL SOETOMO
Just because the clock strikes twelve does not mean the fairytale should end. Aldo has recently launched its newest collaboration collection with Disney in Indonesia, which includes Cinderella's iconic glass slippers/sneakers as well as a complementary clutch bag.
While Cinderella is usually associated with children, this collection is also meant for teenagers and adults. For example, the footwear still manages to be suitable for everyday use and yet still reminiscent of Cinderella's glass slippers, although with a 21st-century transparent twist.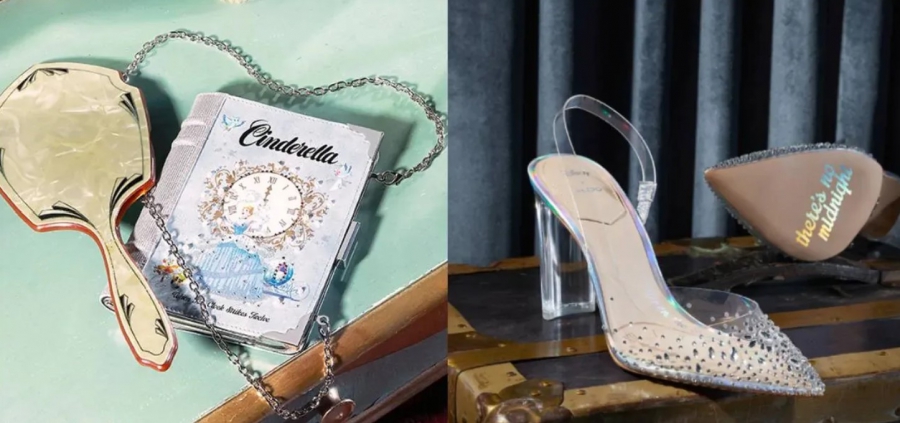 Aldo and the collection
Aldo was founded in Canada in 1972 as a footwear concession within Le Chateau, Montreal, by Aldo Bensadoun. Later, his stores spread to major Canadian cities such as Ottawa, Quebec City, and Winnipeg, as well as the world.
"It's been 70 years since Disney released Cinderella, but with our latest collab the story feels fresher than ever. A match made in heaven: take a sneak peek behind the scenes to discover what happens when the shoe fits," Aldo stated on its website.
As implied above, the collection was inspired by the original 1950 Cinderella film. The limited collection is detailed with gems and crystals in their two-piece pump, slingback, and heeled bootie to bring more sparkle and shine. Aside from hair clippers, bandanas, heels, sneakers, Aldo also released a clutch bag with a storybook-like frame to complement the overall fairytale look.
Prices and where to buy
Presently, the products available in Indonesia are GlassSlippers, Princess, StoryBookTwo, and GlassSneakers.
GlassSlippers is a pointed-toe mid heels. Currently priced at Rp 2,699,000, it comes in bone, clear, and blue colors. Sizes available are from 35 to 39 (UK sizes).
GlassSneakers is a low-top sneaker. Priced at Rp 2,499,000, it offers bone and white. Sizes available are from 35 to 42.5 (UK sizes).
StoryBookTwo is a handbag. It features the story-book frame clutches and is priced at Rp 1,399,000. It comes in gold and light blue, and the clutch purse is convertible to a cross-body bag with a chain strap.
In the accessories category, the collection has Bedazzled and Princess (hair clips) and Enchanted (bandanas). Bedazzled and Princess were priced at Rp 349,000 originally but are currently discounted to Rp 99,000. It is available in multiple colors.
Meanwhile, Enchanted was priced at Rp 549,000 initially and is now Rp 199,000. It comes in either bright multi-color or light blue.
Currently, the collection can be bought in every ALDO online and offline store around Indonesia. It is also available on several partner platforms such as Zalora.
#THE S MEDIA
#Media Milenial
#shoes
#aldo
#new collection
#cinderella
#aldo and cinderella