TRAVEL + LEISURE
HYATT CENTRIC DEBUTS IN AUSTRALIA
The new location can't get any more prime. 
07.12.2021
BY JORDI HILDIANTO
Melbourne is a blend of bustling laneways, world-class restaurants, roaring sporting events and captivating museums. The locals love their coffee and drink it in abundance. There's always a sense of excitement to attend Melbourne, like attending a sports event, sipping a cocktail and uncovering the secrets within Melbourne's art-filled laneways.
Nothing should stand between you and your desire to explore a city like Melbourne, and Hyatt Centric Melbourne is situated in the perfect location to launch your journey. See the sights before returning to your contemporary room equipped with luxurious bathroom amenities by Mr Smith. It is the ideal way to relax and recharge before another day of discovery.
Located in a prime location in the heart of Melbourne's fast-emerging downtown, providing travelers with an ideal setting for discovering the city's authentic attractions and hidden gems. Located on the corner of Downie Street and Flinders Lane, the hotel is a perfect base for exploring the city, both for locals and tourists.
Designed by Architectus Australia and Hecker Guthrie Interiors and built by Hickory, Hyatt Centric Melbourne features 277 contemporary guest rooms over 25 levels. The stylish yet understated interiors were inspired by Melbourne's urban fabric, including the city's Hoddle Grid business district, custom-designed rugs in the rooms and public areas, as well as Victorian era-inspired brickwork.
Through a curated collection of soft furnishings and light fixtures by local designers, the design pays homage to Melbourne's history in wool production and during the Gold Rush, allowing guests to discover the various aspects of the city. Hyatt Centric Melbourne collaborates with emerging and established local artists, food producers, and designers to capture the unique spirit of Melbourne.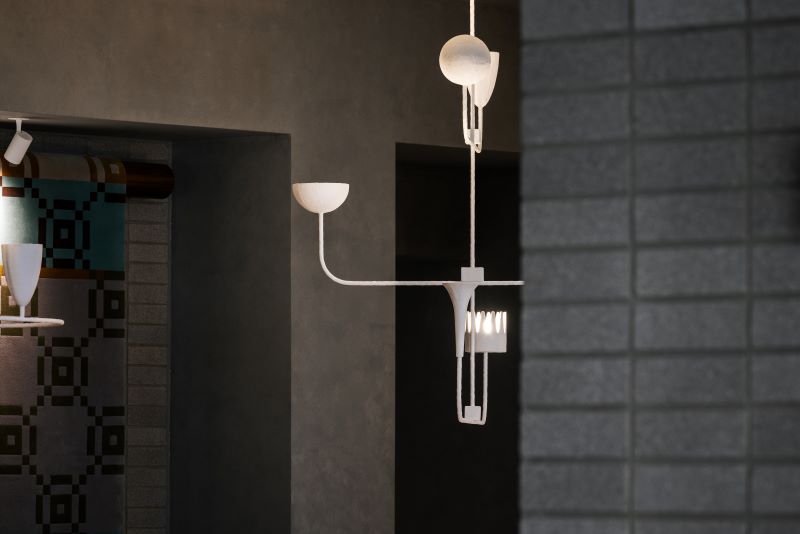 Additionally, guests can enjoy wellness facilities such as the 82-foot (25-meter) pool and 24-hour gym. Bellarine Meetings' flexible function space on level six offers 2,260 square feet (210 square meters), as well as a spacious 2,670-square-foot (248-square-meter) alfresco terrace for personalized celebrations.
Hyatt Centric Melbourne also offers a variety of dining experiences to satisfy guests' inner foodies. For example, TOMA Restaurant & Bar on the 25th floor provides sustainably-sourced, Mediterranean-inspired menus featuring Victorian produce as well as panoramic views of the city, the Yarra River, and the Southbank.
Allie Lane's café serves treats made by local producers, including coffee and craft beer, as well as homemade pastries and sandwiches. The kitchens are led by Chef Jordan Monkhouse, a well-known chef in Melbourne — a city known as the country's foodie capital.
"Hyatt Centric Melbourne is set to inspire the curious-minded, savvy explorers who want to be in the heart of the action," said Ilan Weill, general manager, Hyatt Centric Melbourne.
"Our team, engaged and passionate Melburnians, are keen to share their local knowledge, helping our guests to discover authentic experiences, blending the city's street art hot spots, vibrant coffee culture, artistic spirit and bustling creative laneways."

Among the closest attractions is the iconic Eureka Tower, a 297 meter (975 ft.) gold-plated skyscraper by the Yarra River in the heart of the Southbank precinct. High up on the 88th floor, 285 meters above sea level, Eureka Skydeck is Melbourne's greatest point of view and one of the most stunning observation decks in the world.
As the highest public observation deck in the Southern Hemisphere, Eureka offers a visual panorama of Melbourne's humming neighborhoods, world-class hospitality venues and dazzling urban sprawl.
You can also explore major cultural attractions, including NGV, ACMI and Koorie Heritage Trust, and discover retail shopping and dining at Melbourne's best restaurants and bars, including Chocolate Buddha, Taxi Kitchen, and Beer Deluxe at the Fed Square.
Fed Square has it all — from world-class art galleries and installations to a diverse range of food and drink. Not to mention the thrilling, extraordinary events that capture the hearts of Melburnians year after year. Fed Square is anything but a mere square. Since opening in 2002, it has seen more than 100 million visits and has been named the 6th Best Public Square in the World.
#THE S MEDIA
#Media Milenial
#hyatt centric australia
#hyatt centric melbourne