TRAVEL + LEISURE
HOW TO REPLICATE A HOTEL FEELING AT HOME
Accor Hotels give top tips on how to replicate that hotel feeling at home 
05.06.2021
BY SUKSMAJATI KUMARA
With a year of lockdown, it's no surprise that our homes are becoming a little less inspiring, so with this in mind, Accor Hotels give top tips on how to replicate that hotel feeling at home and what to look for in your travels later this year to inspire your home interiors.
Make it personal
Many guests love staying in hotels because they're clutter-free and it's an escape from the sometimes-messy reality of our homes. But one thing is the importance of personality in the design. Trying to bring warmth with personal touches and statements that create individuality, such as a beautiful vase, or an incredible lamp that has details. It's so important to bring happy memories from our travels into our spaces.
Bring nature indoors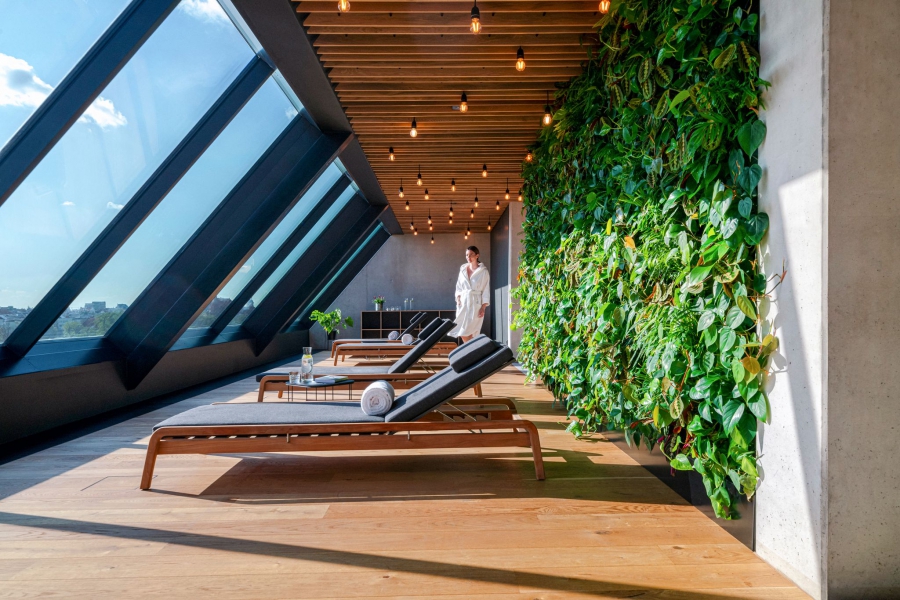 Placing plants in our homes is one of the best ways to reconnect with the soothing impact of nature. Biophilia literally translates as the 'love of nature and so it's no surprise the positive influence it can have on our living spaces. You can try and weave in as many natural elements as possible in our hotels, like beautiful floral arrangements, indoor shrubbery and spectacular potted plants all add to an overall soothing and stylish design that is truly about making us as physically and spiritually comfortable as possible. Try adding a beautiful houseplant to your bedroom, combining it with some crisp white sheets, which will make a world of difference.
Dedicate spaces
Working from home has taught us that if at all possible, you must not work in your living room or bedroom. It's so important to dedicate spaces and 'travel' to different areas to stimulate creativity and imagination and to even add structure to your day. Sometimes it can be as simple as placing an armchair by a window specifically for reading the morning papers with your coffee. This can add to that feeling of separation from the rest of your home and can create something magical about that time of day.
Hide that technology
We all love technology, but there's something about it that can really take away the magic of stylish living space. We can try and find the most subtle way to work with the surroundings. Whether that's hiding televisions, disguising cables and wires, and curating the best space for you to work on their laptops, each area is designed so technology doesn't dominate the design. Since we've all been working from home over the past year, it's never been more important to disconnect at the end of the day and hide the gadgets.
Create flexibility
Flexibility remains key in creating an ever-inspiring living space. Finding new and inventive areas for living room furniture or perhaps a fresh new angle to arrange a bedroom. It's important to also play with lighting, perhaps placing a sofa opposite a window, or a dining room table below a skylight to open up the room and change the entire energy.
#THE S MEDIA
#Media Milenial