THOUGHT LEADERS
HOW SILVERIA JACOBS KICKED OUT COVID-19 CHAOS
Silveria Jacobs is one of the female leaders who are successfully facing the pandemic COVID-19 crisis.
13.07.2021
BY SUKSMAJATI KUMARA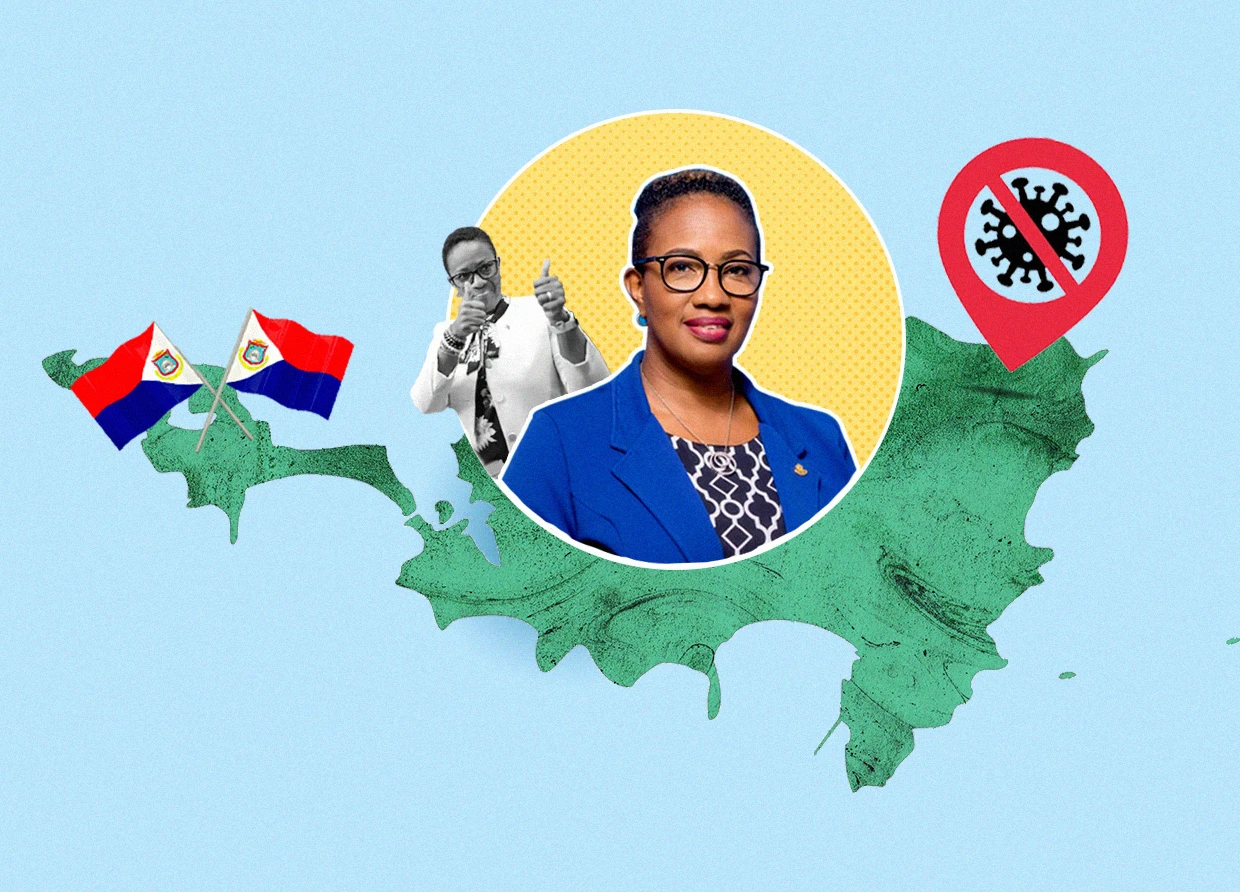 No one can predict with confidence what will happen next. Through this uncertain situation, an organisation's exemplary leadership has a crucial role in facing unexpected things accurately and wisely.
Good leadership should motivate and influence people from panic attacks and encourage them to be brave, like dealing with the COVID-19 pandemic. Coronavirus has infected more than 126.000 people from 123 countries around the world. The leader from each country has a different style of leadership to respond and overcome the COVID-19 pandemic.
One of the female leaders who have proven to have a significant and influential role in overcoming the COVID-19 pandemic is Silveria Jacobs. She is the prime minister of Sint Maarten, the country located on a Caribbean Island that has successfully recorded implementing a lockdown and fighting the COVID-19 pandemic. Until June 8, 2021, Sint Maarten had 2.484 cases, with 29 people died due to COVID-19.
Strong communication style leadership
Jacob is one of the female leaders in the world that garnered praise due to the fact that she was able to deliver a compelling message and be decisive during the pandemic. Jacob has boldly delivered her message by giving examples of her determining attitude and showing that female leaders could accomplish their job well.
The first action taken by Jacobs was implementing a strict lockdown in Sint Maarten, which began on April 5, 2020. Silveria Jacobs tightly forbade her citizens from leaving their homes within two weeks. It is considered one of the strictest lockdown policies globally because they only allowed a few supermarkets and two gas stations. Also, Jacobs reminded her citizens not to leave the house to avoid coronavirus transmission by uploading it through video and spreading throughout the world.
Jacobs took an extra careful and serious policy to cripplied COVID-19 by mentioning three words that become her grip in dealing with coronavirus, "Simple Stop Moving," and said, "If you don't have bread to eat, switch to biscuits. If you don't have bread, eat cereal, oats, or sardines,". It's an example for people to force themselves out of their house during the pandemic and survive with whatever they have.
Representing a female voice amid the pandemic
The April 1 speech, in which Jacobs advised citizens to prepare as though a hurricane were on its way but not to hoard toilet paper, went viral, propelling the previously little-known leader to Internet stardom over her no-nonsense approach to the crisis.
Jacobs is one of several female world leaders who have won recognition as voices of reason amid the coronavirus pandemic. They have attracted praise for effective messaging and decisive action, in stark contrast to the bombastic approaches of several of the world's most prominent male leaders—including some who face criticism for early fumbles that fueled the spread of the virus.
#THE S MEDIA
#Media Milenial