TECHNOLOGY
HEROSERI: THE FIRST NFT MULTIVERSE GAME FROM AMOBEAR STUDIO
Following the success of Axie Infinity, Amobear will release an innovative multiverse of NFT-based games called HeroSeri which provides an amicable interface.
02.03.2022
BY JACKSON KEEFE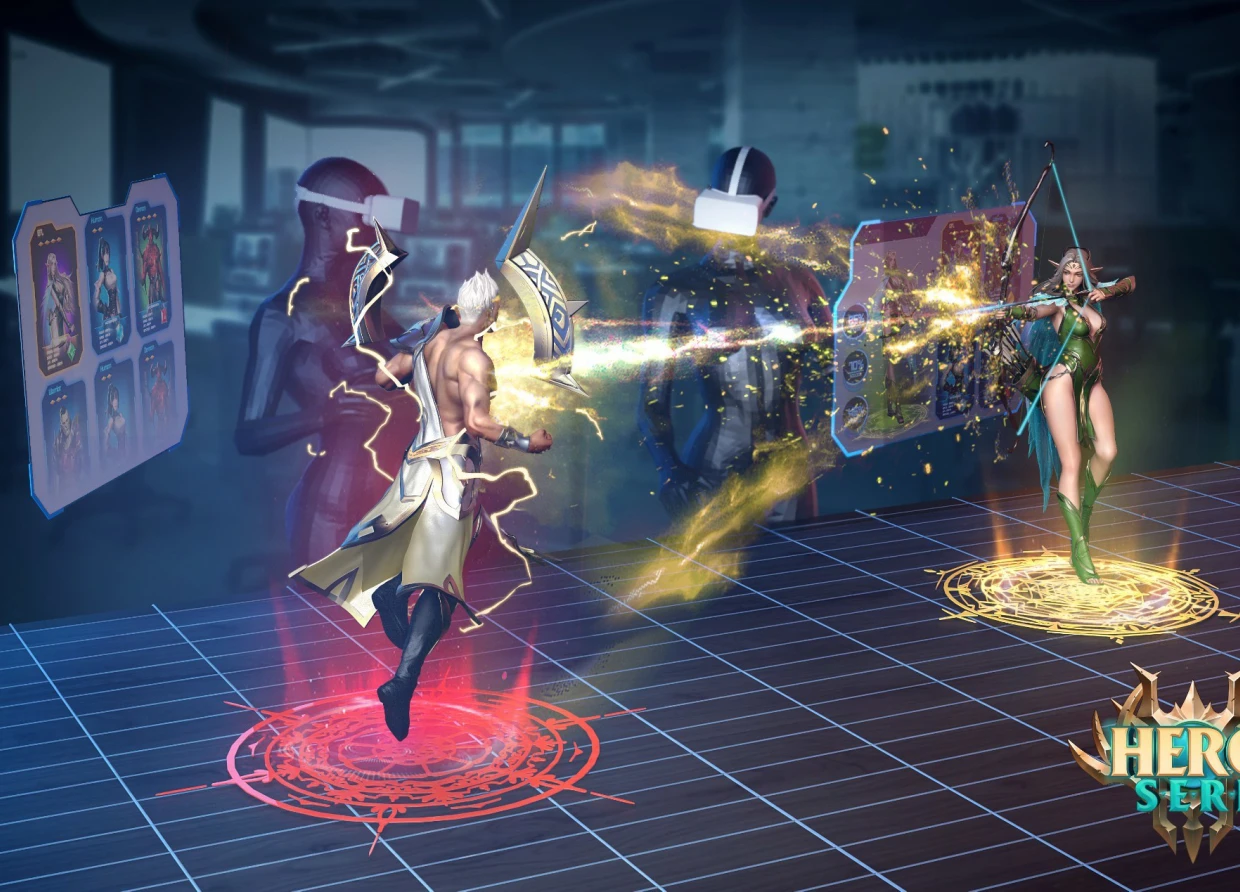 After HeroSeri's recent passing in the TechRate Audit Test, the team is looking forward to launching their Seed Sale & Private Sale, an NFT-based game touted to redefine the concept of NFT projects, in February.
HeroSeri is a series of games that aims to pioneer the use of Metaverse integration. Players will have the opportunity to experience distinct gameplay elements.
Amobear Studio's goal is to create a game that will keep players engaged for years. At HeroSeri, each player has complete control over their game experience and their source of income.
?#HEROSERI KICKS OFF GLEAM CAMPAIGN!?

?TOTAL REWARDS: 100,000 $HSI

?Join here: https://t.co/V3VCCFJShn

⏰ Date: 24th January - 10th March 2022
⏰ Winner Announcement: 13th March 2022#HSI #Metaverse #Multiverse #VR #AR #GameFi #NFTs pic.twitter.com/t8mhgbr6M3

— HeroSeri (@hero_seri) January 26, 2022
The development of HeroSeri has been going on since 2017. They have tested thousands of NFTs and ensured that their products are always perfect upon launch. HeroSeri was recently listed on CoinMarketCap, and this project aims to provide more reliable options for investors.
The company will be releasing Genesis NFT Boxes in the first quarter of 2022, and they will have a few IDOs on various launchpads by the second quarter.
The Birth of HeroSeri
After recognizing the potential of the mobile game industry, Tuan Nguyen founded Amobear Studio in 2020. Since then, the company has already successfully scaled to over 50 million users worldwide.
After the successful launch of Axie Infinity, Tuan decided to work on more NFT-based games. He saw the opportunity to create a multiverse where players can buy and use their NFTs across various games.
HeroSeri's ultimate goal is to build a Metaverse where players can play as their favorite characters. The games will be launched in different phases, so players will have an opportunity to experience different gameplay types.
"Players purchase an NFT, but they could only make use of it in one game. But what if there is a game multiverse that allows players to take their NFT to different games. For example, you catch one Pokémon, and it appears in every version of Pokémon games. To me, that idea sounds amazing," the CEO said.
Moreover, HeroSeri also aims to provide players with a steady income without sacrificing their desire for entertainment.
☄️HEP TOKEN IN HEROSERI

?HeroSeri offers two kinds of tokens: $HSI and $HEP. $HEP is a BEP-20 in-game token whose utilities are for in-game mechanics only.

?Read here: https://t.co/Pszg2sVdYy#HeroSeri #HSI #Metaverse #Multiverse #VR #AR #GameFi #NFTs pic.twitter.com/x9XjnEzt40

— HeroSeri (@hero_seri) February 26, 2022
Gameplay
HeroSeri will have three games in its multiverse, with the first being HeroSeri Puzzle. It will be the first game to launch and provide players with an extensive storyline. The game is expected to be an easy-to-play game with an amicable user interface.
The company's CEO stated that the game's simplicity will appeal to both the young and old demographic.
"We believe that players will be able to make a steady income without sacrificing their need for entertainment. Therefore, HeroSeri utilizes both Play-4-fun and Play-2-earn features simultaneously to ensure this vision of ours," Tuan concluded.
#THE S MEDIA
#Media Milenial