SPORTS
EURO 2020 UPDATES: ENGLAND REACHES FIRST MAJOR FINAL AFTER BEATING DENMARK
This has become the major final since 1966
08.07.2021
BY STORTER BEL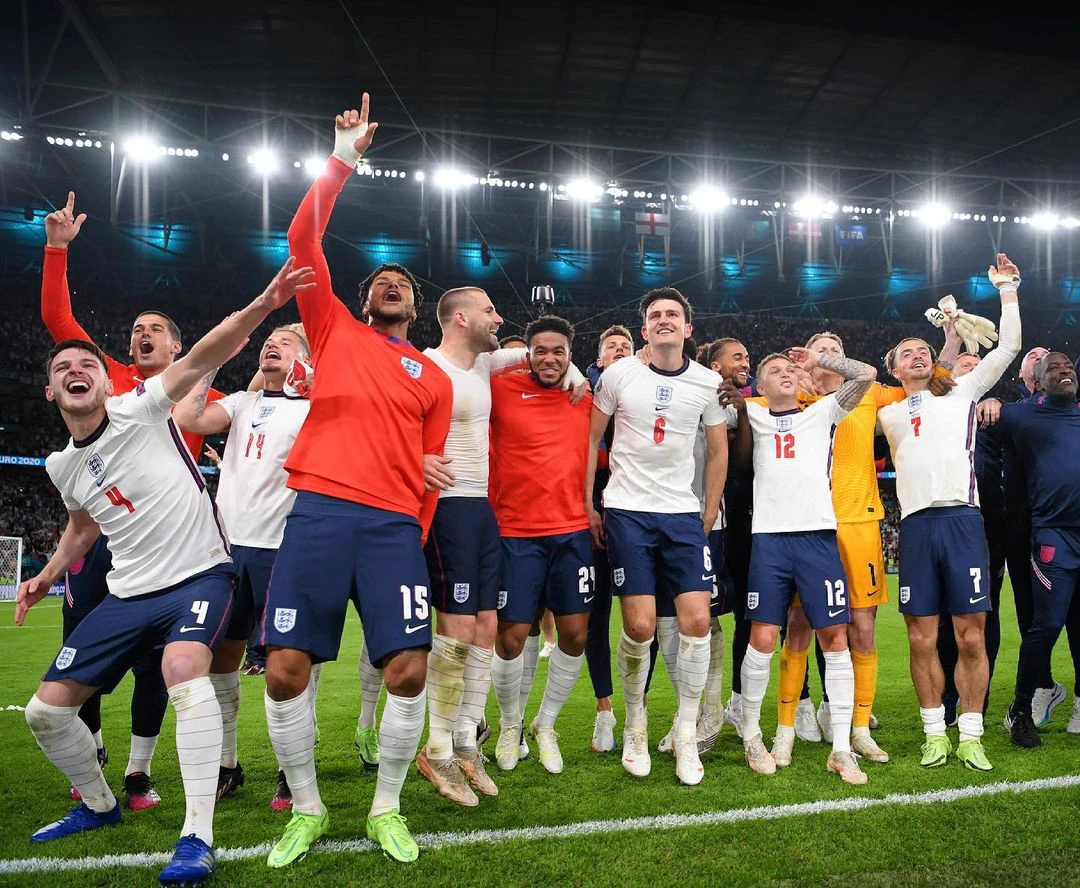 England reached its first men's major tournament final since winning the World Cup in 1966, after beating Denmark 2-1 at Euro 2020 in a gripping encounter on Wednesday at Wembley Stadium.
Gareth Southgate's team had to come from behind to win and, as the match went into extra time, a contentious penalty decided the match.
For England, the tie bore similarities to its last semifinal at a European Championship against Germany in 1996. That too was played in front of a packed Wembley Stadium, but the tie ended in very different circumstances.
Southgate was the man to miss the decisive penalty that night but, fast forward 25 years, and the 50-year-old has guided his country into its first European Championship final.
"I'm so proud of the players," Southgate told the UEFA website. "It was an incredible occasion to be a part of. The fans were incredible all night."
Gareth Southgate truly deserved praise. He also led the England team to reach the semifinal of the 2018 World Cup. It was the best result for England from the last decade.
England will now face Italy in the final after the Azzurri beat Spain on penalties Tuesday.
CNN reported that whilst the Italian side has looked imperious during Euro 2020, England will hope the home support at Wembley can inspire it to a historic victory on Sunday.
The England fans are allowed to come to watch the team claim their victory. The UK government allowed 60,000 fans to pack into Wembley Stadium for the semifinal. Those lucky enough to get their hands on tickets for Wednesday's match experienced an atmosphere like no other.
But the Denmark site also deserved praise. No one thought that they would reach the semi-final as they lost two times in the group stage. Their player, Christian Eriksen also suffered cardiac arrest.
But it's football. We are all part of a family. Many fans, players have also given support to the Inter Milan player.
"We know it's going to be a very tough game against Italy," Kane told the UEFA website. "We've had a great tournament so far. One more game to go at home, and we can't wait."
#THE S MEDIA
#Media Milenial