FASHION + WATCHES
ENTER THE FUTURE OF HYPER HOROLOGY
Roger Dubuis has consistently demonstrated its penchant for excess and extravagance.
05.04.2021
BY JORDI HILDIANTO
An inclination matched by a fearless determination to challenge the rules through a resolutely expressive and contemporary approach. This serial innovator mindset results from visionary engineers and incredible watchmakers combining radical expertise.
It is nourished by a daily obsession for designing and creating the future of Haute Horlogerie. Serving aesthetics through technical skills, reinventing tradition by unleashing creativity to push all boundaries, Roger Dubuis proudly introduces the latest interpretation of its iconic Excalibur collection, reserved for an exclusive tribe.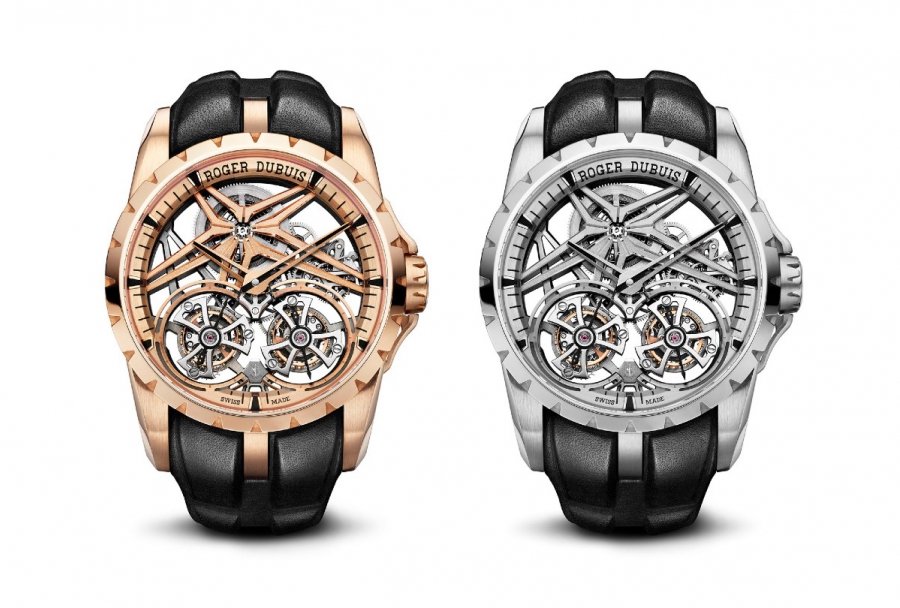 Since 2005, Roger Dubuis has been shaking up the world of Haute Horlogerie with its inimitable artistic skeleton design, regularly reinterpreted by disruptive materials and designs. For the new Excalibur Skeleton Double Flying Tourbillon, the goal was to optimize each of its components so as to offer the members of a hedonistic tribe a watch entirely aligned with their desires and their lifestyle.
An ideal blend of design, performance, and comfort. The eminently contemporary architectural caliber powering this latest model represents Roger Dubuis' extreme obsession with rewriting the codes of an institution that it dares to defy. Impelled by intense expertise and a relentless determination to achieve new feats, the Maison has reinvented its signature double tourbillon. The enhancements give this watch an up-to-the-minute edge, both design-wise and technically.
Architectural mastery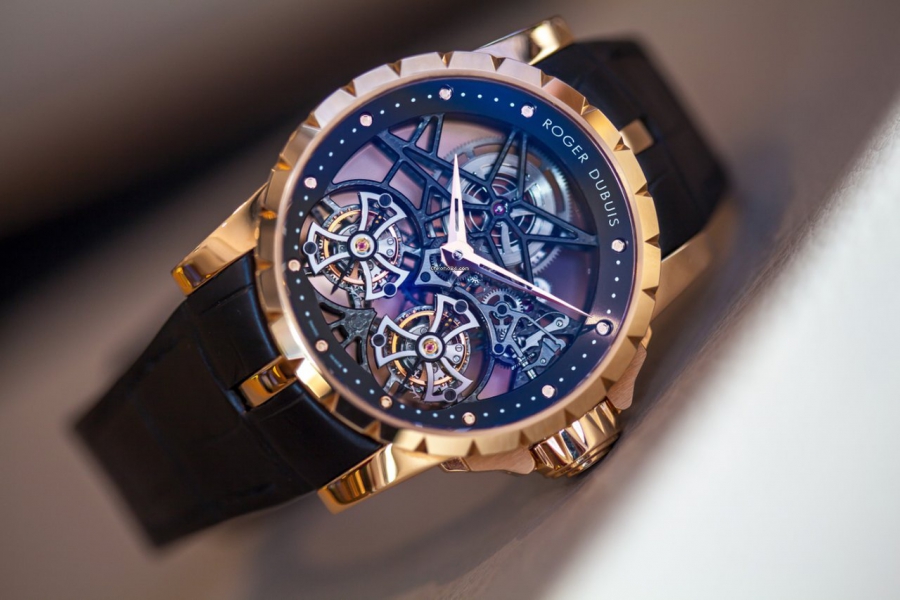 With the Excalibur Skeleton Double Flying Tourbillon, Roger Dubuis set itself the exciting challenge of changing perceptions. The skeleton structure concept has been pushed to its limit to provide a dynamic aesthetic. Clean-cut lines with polished angles create the impression of a thinner look and feel. This visual trick is implemented on every component, offering striking evidence of a modern interpretation. Entirely rebuilt in terms of volume, the movement inexorably heightens the sense of transparency and depth.
The latter quality is boldly highlighted by the iconic Roger Dubuis star, released from its functional role within the movement base. Lodged between flange and plate, crisscrossing bridges placed on different levels, it now levitates freely above the barrel, to stunning effect. This dynamic aesthetic is amplified by the Hallmark of Geneva decorations, each carefully chosen to serve the movement's aesthetic and technical aspects.
#THE S MEDIA
#Media Milenial