ENTREPRENEURS
EMPOWERING LOCAL FARMERS WITH SAYURBOX
Amanda Cole earns a great deal of success by helping local farmers sell their veggies digitally.
26.01.2022
BY HANUM FAUZIA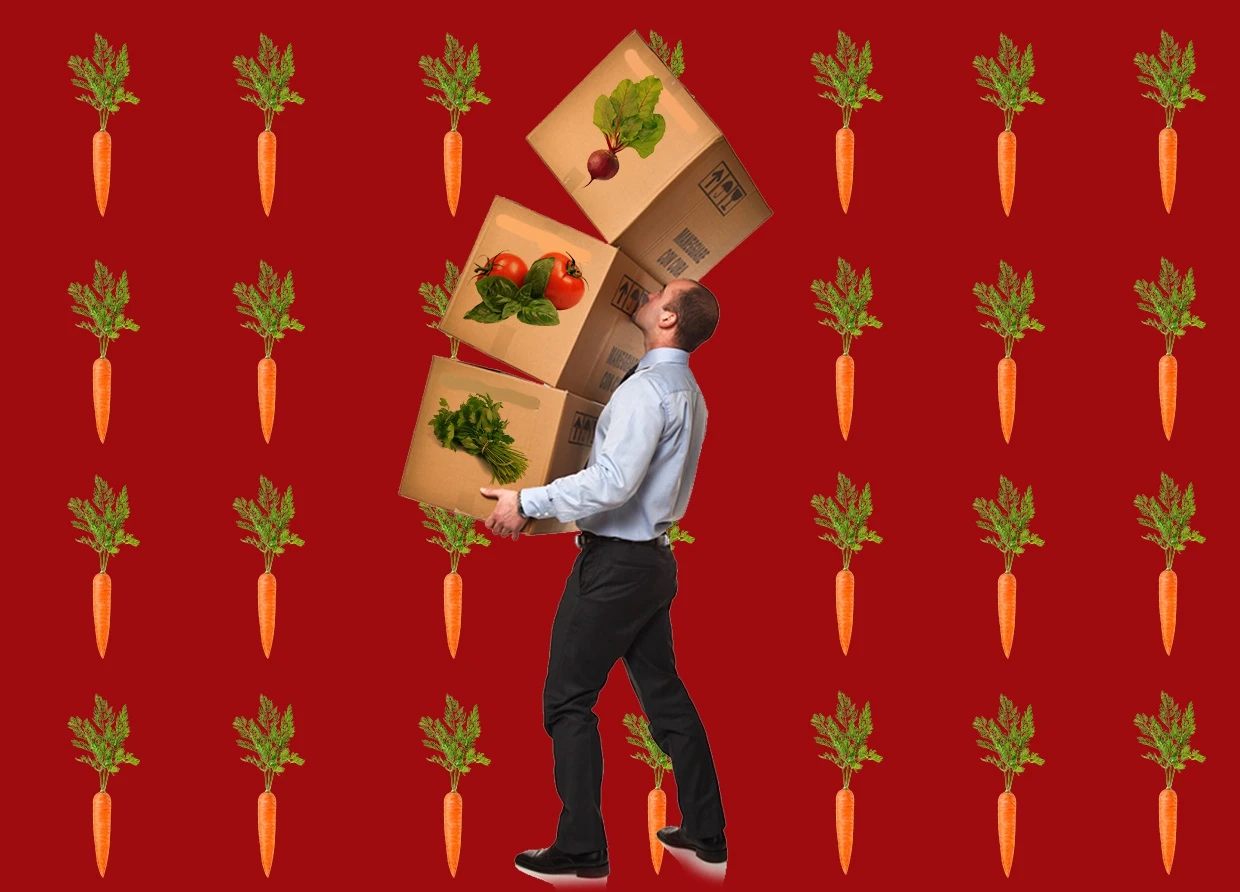 Who would have guessed that selling fresh vegetables and fruit directly from farmers to consumers via e-commerce would propel anyone to the Forbes Under 30 list for the Industry, Manufacturing & Energy 2019 category?

Amanda Susanti Cole, a lady born on June 22, 1990 in Jakarta, built Sayurbox to have over 50,000 customers and 1000 deliveries of veggies and fruit per day. Amanda's dedication and good intentions in tackling the problem of the long distribution chain of farmers' produce were instrumental in the development of Sayurbox in 2016.

Long distribution lines frequently cause farmers' incomes to be poor or harvests to be wasted. Amanda became aware of this issue after witnessing the farmers' plight on her family's land.

The roots of concerns
Amanda returned to Jakarta after graduating from the University of Manchester in the United Kingdom, where she worked for a private company and assisted in the creation of a co-working space. After two years of labor, she understood she wanted to create something unique, something that would inspire her to improve.

Amanda's family owns a property 80 kilometers outside Jakarta. She went there, and her new adventure began. She encountered Misto, one of the cassava farmers who sold his crop to middlemen (buyers of the harvest to sell back to the market). Although cassava is simple to grow, the bargaining price is low, and it can only be harvested every six months, resulting in a poor turnover.

Amanda talked with Misto, listened, and eventually joined the hunt for a better answer. Amanda began her investigation by inquiring of restaurants and customers about their desire for fresh fruits and vegetables, which they rarely consume. She wondered if it would be feasible to deliver farmers' produce directly to consumers without the use of middlemen, allowing the farmers to feel the selling price directly.

Then she collaborated with Misto to construct a greenhouse and transform the land into kale. Amanda and Misto picked their first kale and sold it directly to restaurants in three months, thanks to a little education and practice. Going well, they discovered that the demand for kangkung was quite great, and they were paid more than the previous price of cassava grown on the same acreage.

Soon after, Amanda met Rama Notowidigdo, who became her co-founder and advisor. Rama was the head of product at the logistics and travel startup GoJek at the time. They debated and shared ideas in order to discover ways to benefit farmers.

Fortunately, Rama is interested in agriculture as well. As a result, its vision and goal are aligned with how to assist farmers in distributing their crops directly to consumers without the use of middlemen.

Amanda and Rama's partnership continues, and it has resulted in a broader development; also, Misto had become a community leader by that time. Amanda also realized that she could assist local farmers in growing crops on demand on their land, despite the fact that Amanda did not own the land.

Sayurbox's original procedure debuted for the first time on the social media platform Instagram which now has more than 403,000 followers. Amanda shifted to the website as demand grew, and then the SayurBox app with the slogan "Click Harvest Send" became available on the Playstore and App Store.
#THE S MEDIA
#Media Milenial
#sayurbox
#amanda cole
#indonesian startup
LATEST NEWS
We have a vast selection of rolex replica such as the Daytona, Milgauss, Submariner, Explorer, Gmt Master II in http://www.localdlish.com
We have a vast selection of rolex replica such as the Daytona, Milgauss, Submariner, Explorer, Gmt Master II in http://www.localdlish.com
We have a vast selection of rolex replica such as the Daytona, Milgauss, Submariner, Explorer, Gmt Master II in http://www.localdlish.com
We have a vast selection of rolex replica such as the Daytona, Milgauss, Submariner, Explorer, Gmt Master II in http://www.localdlish.com
We have a vast selection of rolex replica such as the Daytona, Milgauss, Submariner, Explorer, Gmt Master II in http://www.localdlish.com
We have a vast selection of rolex replica such as the Daytona, Milgauss, Submariner, Explorer, Gmt Master II in http://www.localdlish.com
We have a vast selection of rolex replica such as the Daytona, Milgauss, Submariner, Explorer, Gmt Master II in http://www.localdlish.com
We have a vast selection of rolex replica such as the Daytona, Milgauss, Submariner, Explorer, Gmt Master II in http://www.localdlish.com
We have a vast selection of rolex replica such as the Daytona, Milgauss, Submariner, Explorer, Gmt Master II in http://www.localdlish.com
We have a vast selection of rolex replica such as the Daytona, Milgauss, Submariner, Explorer, Gmt Master II in http://www.localdlish.com
We have a vast selection of rolex replica such as the Daytona, Milgauss, Submariner, Explorer, Gmt Master II in http://www.localdlish.com
We have a vast selection of rolex replica such as the Daytona, Milgauss, Submariner, Explorer, Gmt Master II in http://www.localdlish.com
We have a vast selection of rolex replica such as the Daytona, Milgauss, Submariner, Explorer, Gmt Master II in http://www.localdlish.com
We have a vast selection of rolex replica such as the Daytona, Milgauss, Submariner, Explorer, Gmt Master II in http://www.localdlish.com
We have a vast selection of rolex replica such as the Daytona, Milgauss, Submariner, Explorer, Gmt Master II in http://www.localdlish.com
We have a vast selection of rolex replica such as the Daytona, Milgauss, Submariner, Explorer, Gmt Master II in http://www.localdlish.com
We have a vast selection of rolex replica such as the Daytona, Milgauss, Submariner, Explorer, Gmt Master II in http://www.localdlish.com
We have a vast selection of rolex replica such as the Daytona, Milgauss, Submariner, Explorer, Gmt Master II in http://www.localdlish.com
We have a vast selection of rolex replica such as the Daytona, Milgauss, Submariner, Explorer, Gmt Master II in http://www.localdlish.com
We have a vast selection of rolex replica such as the Daytona, Milgauss, Submariner, Explorer, Gmt Master II in http://www.localdlish.com