ART + CULTURE
EMBRACING THE SYMPHONY OF LIFE'S DIVERSITY THROUGH ERIANTO'S SOLO EXHIBITION
'COLLECTIVE CHEMISTRY' at Vice & Virtue Gallery
22.08.2023
BY MIA ROSMAYANTI
Vice & Virtue Gallery proudly presents the solo exhibition of ERIANTO, titled "COLLECTIVE CHEMISTRY: Embracing the Symphony of Life's Diversity." The exhibition is set to take place from August 19 to September 15, 2023, at V&V Gallery located in Jakarta Art Hub, 3rd Floor, Jl. Timor 25, Gondangdia, Menteng, Central Jakarta. The exhibition was inaugurated by Maya Rizano, Head of Corporate Communications at UOB Indonesia.
"Collective Chemistry" showcases 18 works by Erianto that celebrate the dynamic interactions of life's diversity and the intricate relationships that bind us all. Through the harmonious interplay between social life and the surrounding environment, these artworks encapsulate the ceaseless motion of existence, where each element complements the other, forming a unified whole akin to the wheel of life.
Maya Rizano, Head of Corporate Communications at UOB Indonesia, commented, "We are proud to support Erianto, a UOB Painting of the Year Finalist, in his second solo exhibition after the pandemic, showcasing his latest works. At UOB, we continue to create opportunities for local artists to present their best works on the art stage through boundless creativity. We hope that through this exhibition, the public will be inspired to appreciate differences and come together to foster solidarity."
At the heart of these artworks lies a central and powerful symbol representing various objects such as fish, rabbits, plants, and more, each holding a unique and captivating philosophy. This representation serves as a mirror of human life, embodying individuality and the collective experience of the community. The nature of human beings, driven by the desire for heroism and the pursuit of supremacy, is sharply reflected in these pieces, evident in the relentless pursuit of distinction, whether as individuals, groups, or even nations.
The second focal point, the background, acts as a canvas that conveys desires, emotions, and expressions through graffiti, sketches, and other expressive media. This aspect plays a pivotal role as an incubator and reinforcement for the central objects, encompassing various processes and experiences that shape the management of life. It also functions as guiding principles for the future. From past experiences and lessons, individuals possess the potential to evolve and achieve their aspirations, becoming something greater through sustained growth and development.
A strong synergy emerges between the subjects and the backgrounds, creating an inseparable bond in each artwork. Just as the elements of life complement and interact with one another, so do these artistic elements. They coexist harmoniously, showcasing the beautiful complexity of our existence and interdependence with the world around us.
As art enthusiasts immerse themselves in "Collective Chemistry," they are expected to be inspired to embrace the beauty of life's diversity and its profound interconnectedness. These artworks invite us to appreciate the woven tapestry of human experiences, fostering empathy, compassion, and shared responsibility for the preservation and enhancement of our shared world.
Erianto, an Indonesian artist born in West Sumatra, pursued his formal education at ISI Yogyakarta, where he earned his Master's degree. Throughout his career journey, he participated in the Kultur Model residency program in Passau City, Germany, from July to October 2011. Erianto is also recognized as a finalist in the UOB Painting of the Year competition in 2011, 2015, and 2018. Some of the art exhibitions that have showcased his works include Art Jakarta 2019 at JCC and Art Care Art Jog in Yogyakarta (2013).
As the founder of V&V Gallery, Wilian Robin aspires for the gallery to become a premier destination for art enthusiasts, promoting creativity, cultural appreciation, and artistic excellence. Robin explains, "As the owner of V&V, I am delighted to share a glimmer of hope with the world. Our gallery stands as evidence of the power of artistic expression, a refuge where creativity knows no bounds. With each brushstroke, sculpture, and photograph, our aim is to ignite sparks of inspiration and kindle the flames of imagination."
Erianto's solo exhibition marks V&V Gallery's debut at its new location, where previously V&V had collaborated with other galleries and participated in art events such as Art Moments Jakarta. Moving forward, V&V Gallery plans to hold monthly exhibitions and participate in Art Jakarta 2023 in November this year.
Lastly, Robin speaks about V&V Gallery's vision, stating, "We hope that V&V can be a platform for artists to create freely. V&V Gallery believes that there is one language that unites art enthusiasts, regardless of their backgrounds," concluded Wilian Robin, the founder of Vice & Virtue Gallery.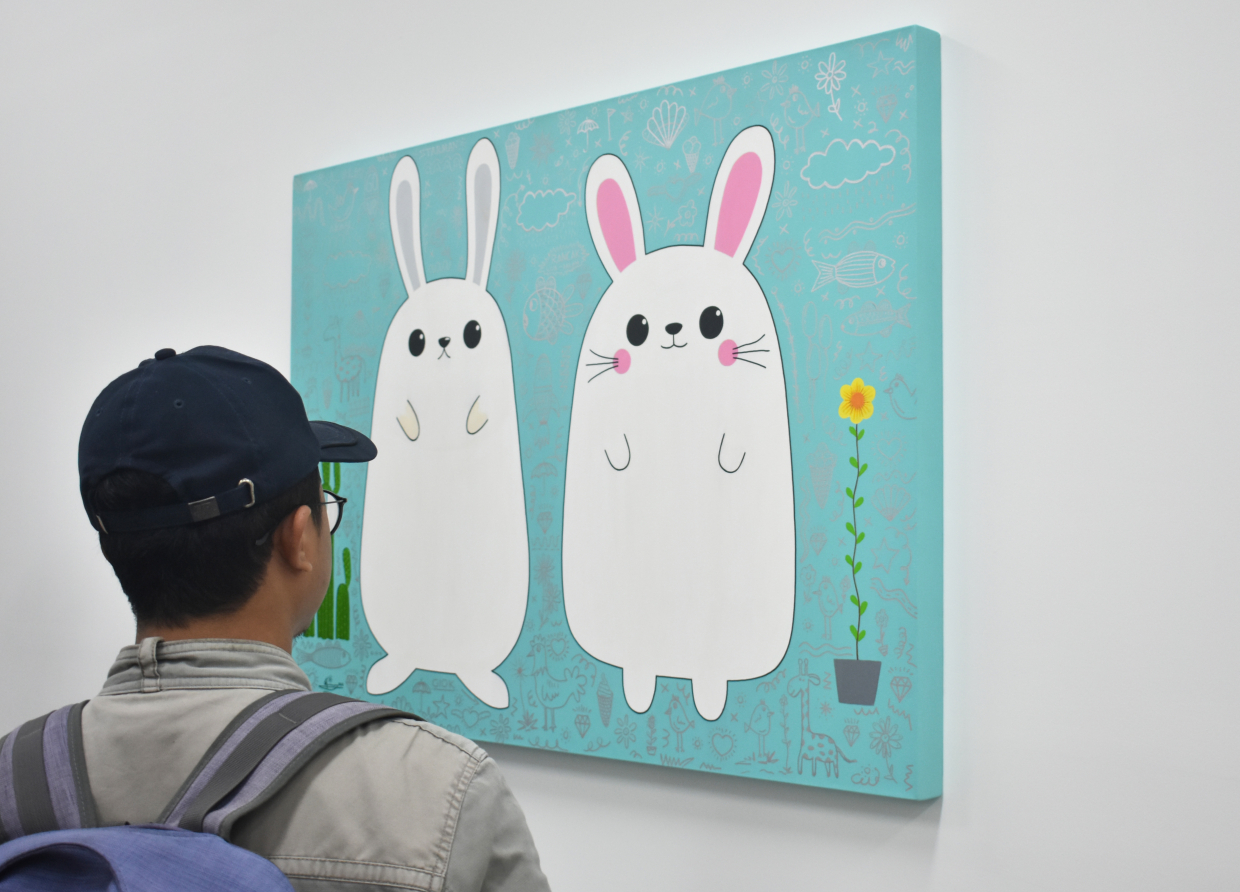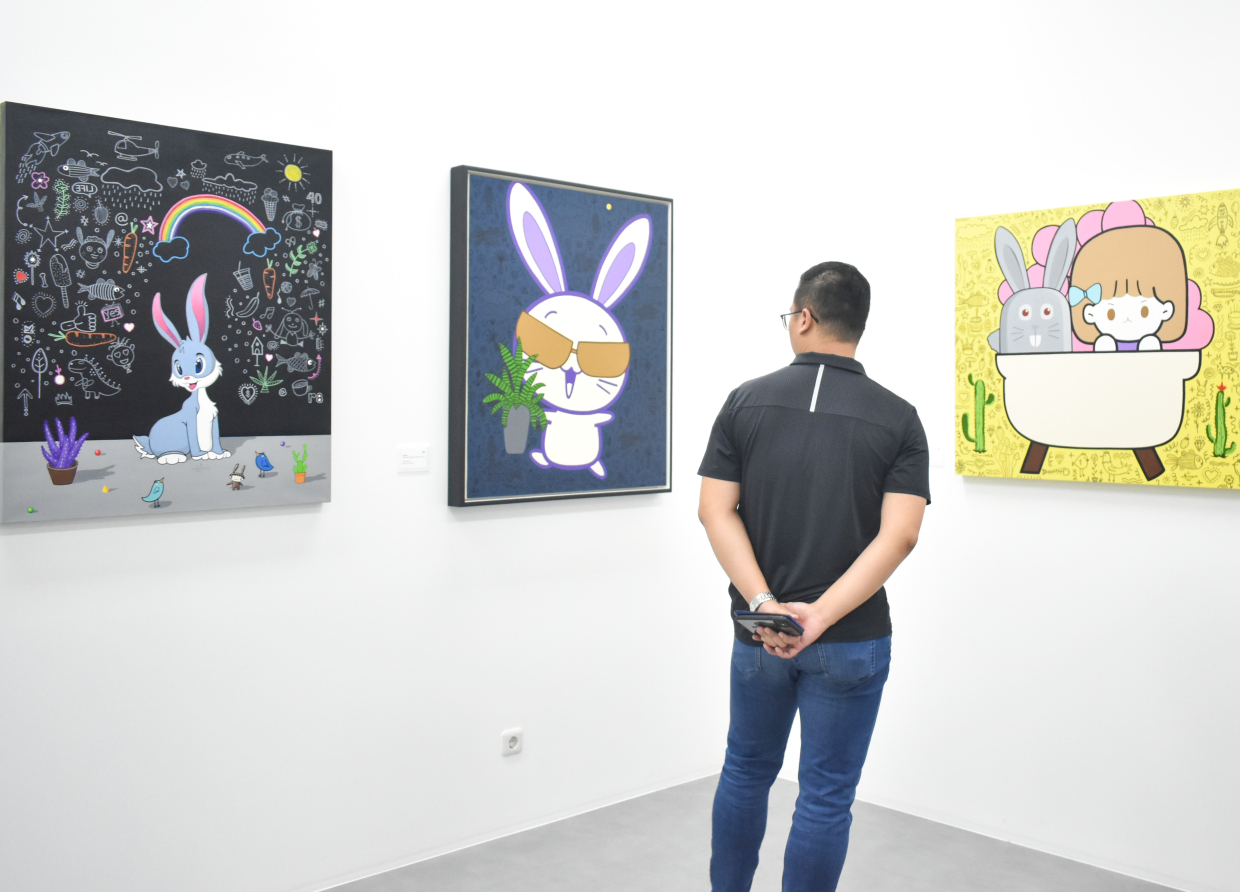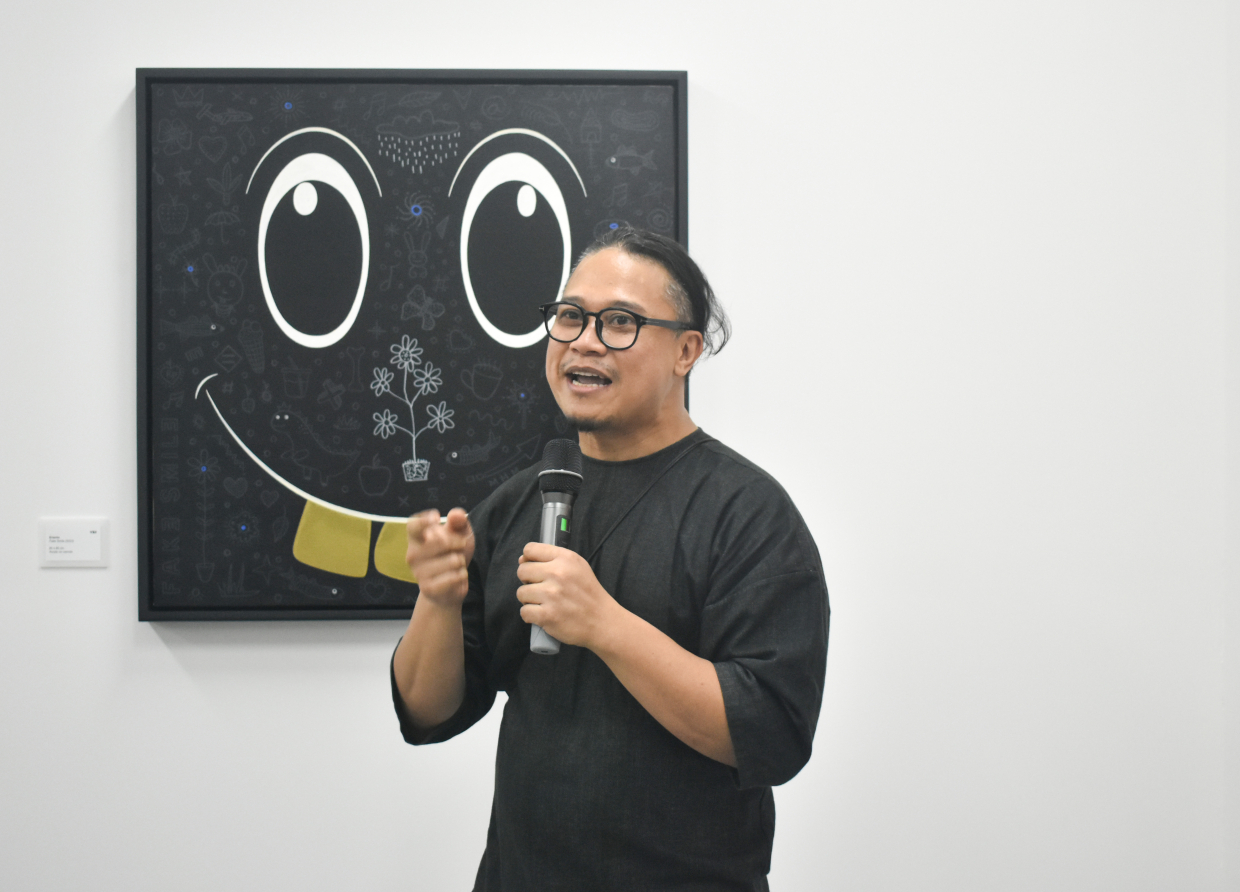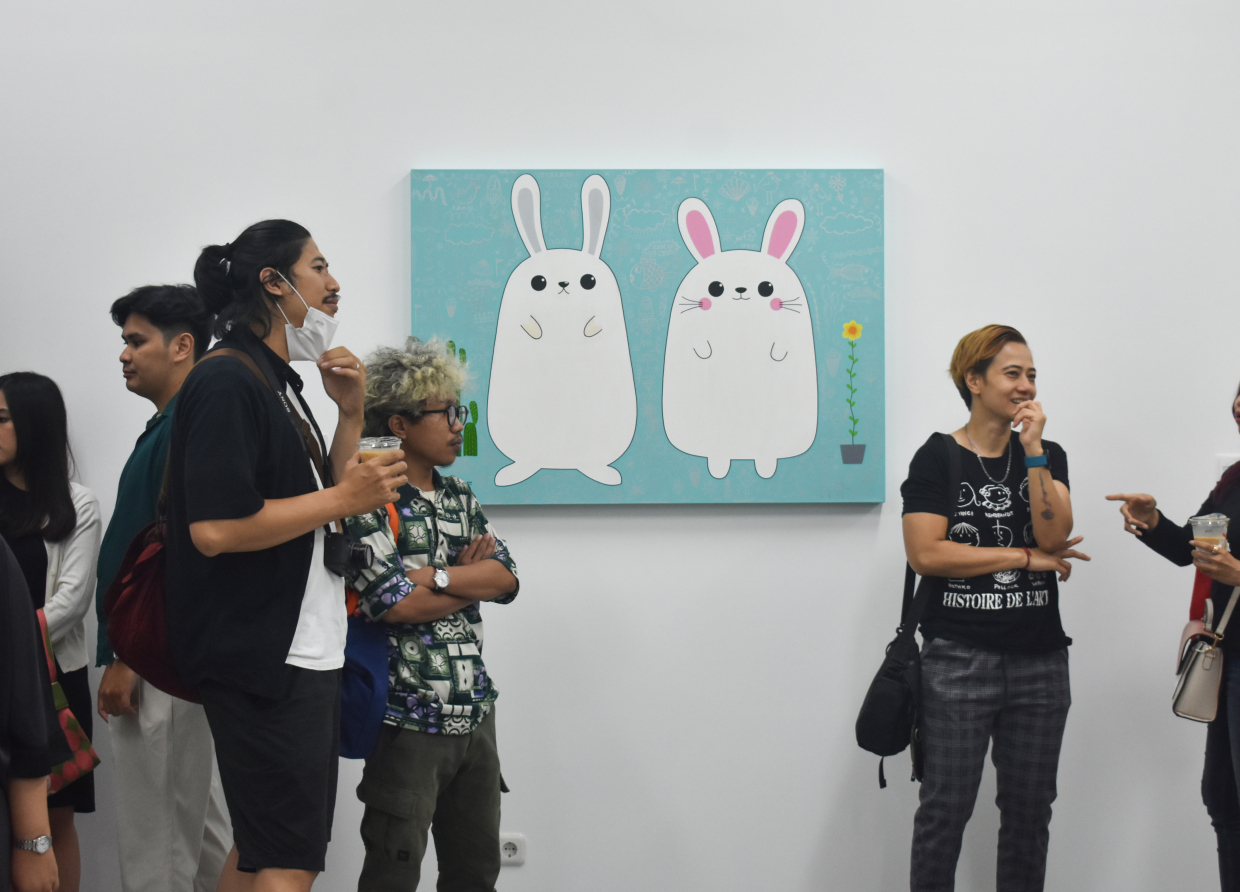 #THE S MEDIA
#Media Milenial
#Art Exhibition
#Erianto
#Collective Chemistry
#Diversity
#Life's Symphony
#Vice & Virtue Gallery
#Jakarta
#Indonesian Artist
#UOB Painting of the Year
#Cultural Expression
#Interconnectedness
#Human Experience
#Artistic Excellence
#Cultural Appreciation
#Art Enthusiasts
#Creative Expression
#Jakarta Art Hub
#Solo Exhibition
#Cultural Heritage
#Art Moments Jakarta