CULINARY
ASIA'S 50 BEST RESTAURANTS REVEALS THE 51-100 LIST
Explore once again and liven up the culinary world across Asia.
16.04.2021
BY HANUM FAUZIA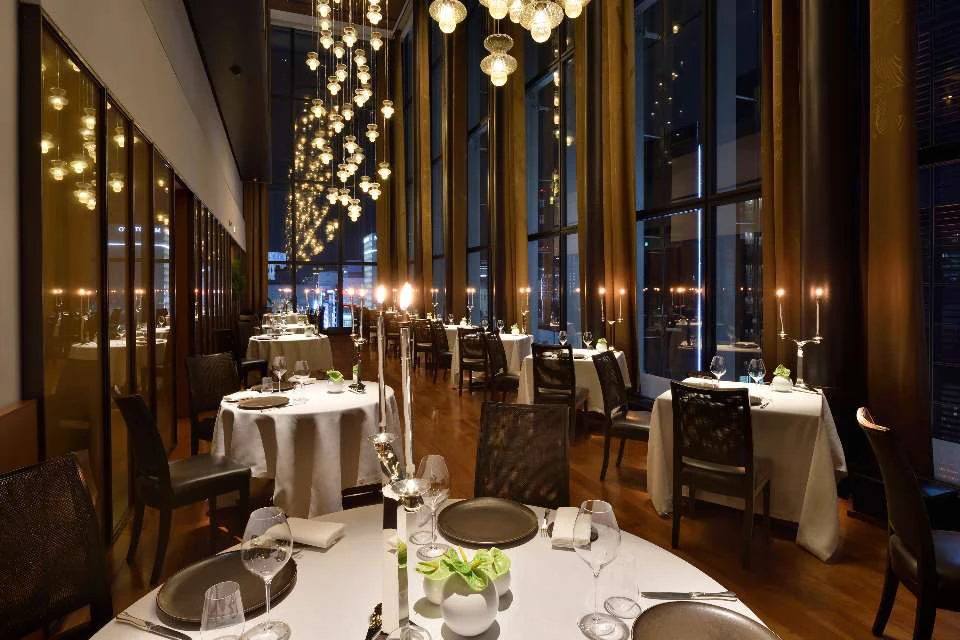 After going through an extraordinary year, it's time to leave the past behind, explore once again and liven up the culinary world. With this spirit in mind, for the very first time, Asia's 50 Best Restaurants released the 2021 list of restaurants ranked from 51st to 100th. On March 25th the list was revealed through an online awards ceremony which intended to shine a light on a wider array of establishments across the region that will inspire food lovers as they consider their future dining and travel plans.
William Drew, Director of Content at Asia's 50 Best Restaurants, said, "This year we have decided to publish the list of restaurants ranked from 51st to 100th, created from Asia's 50 Best Restaurants voting process, in order to recognize a greater number of venues than ever before."
Drew continued that the global pandemic has been devastating for hospitality and it is needed to support restaurants across Asia in their recovery. "By announcing the 51st to 100th list of restaurants, along with the unranked Essence of Asia collection, we can showcase more of the region's diverse restaurants, cuisines, and unique dining experiences," Drew said.

Here are 5 selected restaurants from 51-100 list:

Sushi Sugita, Japan
Tokyo's most in-demand sushi counter. Beloved for his affable nature and ethereal Edomae sushi, chef and owner Takaaki Sugita has become one of Japan's most respected sushi shokunins in just four quick years since his humble sushiya debuted.
Raan Jay Fai, Thailand
Jay Fai honors Bangkok's much-admired street food culture by sourcing only premium ingredients for her dishes and applying cooking techniques she has developed over decades.
Meta in Singapore

Opened in 2016 by South Korean-born chef Sun Kim, Meta in Singapore– winner of this year's American Express One To Watch Award – celebrates authentic Asian flavors and high-end European cooking techniques.
Locavore, Indonesia

Restaurant Locavore in Bali, The Best Restaurant in Indonesia 2019 as part of Asia's 50 Best Restaurants, has launched Rintik Rintik, a seventeen-course tasting menu for the wet season to accompany the rintik rintik, or the drip-drop of rains over Ubud!
Baan Tepa, Thailand
Chef Tam Chudaree Debhakam, former sous chef at Blue Hill at Stone Barns in New York State, has returned to Thailand to open her own restaurant in a historic house that belonged to her grandmother. The 12-course interactive tasting menu begins with a tour of the beautiful garden and takes in a course with the chefs, where guests learn about new local ingredients and the restaurant's philosophies of sustainability, quality, and care for the environment.
The Asia's 50 Best Restaurants list is published by William Reed Business Media, which also publishes The World's 50 Best Restaurants. It is created from the votes of the Asia's 50 Best Restaurants Academy, an influential group of over 300 leaders made up of food writers and critics, chefs, restaurateurs and regional culinary experts, with a 50/50 gender balance. The year's vote was adjusted to account for restricted travel opportunities, placing a greater focus on local dining experiences.
#THE S MEDIA
#Media Milenial
LATEST NEWS
We have a vast selection of rolex replica such as the Daytona, Milgauss, Submariner, Explorer, Gmt Master II in http://www.localdlish.com
We have a vast selection of rolex replica such as the Daytona, Milgauss, Submariner, Explorer, Gmt Master II in http://www.localdlish.com
We have a vast selection of rolex replica such as the Daytona, Milgauss, Submariner, Explorer, Gmt Master II in http://www.localdlish.com
We have a vast selection of rolex replica such as the Daytona, Milgauss, Submariner, Explorer, Gmt Master II in http://www.localdlish.com
We have a vast selection of rolex replica such as the Daytona, Milgauss, Submariner, Explorer, Gmt Master II in http://www.localdlish.com
We have a vast selection of rolex replica such as the Daytona, Milgauss, Submariner, Explorer, Gmt Master II in http://www.localdlish.com
We have a vast selection of rolex replica such as the Daytona, Milgauss, Submariner, Explorer, Gmt Master II in http://www.localdlish.com
We have a vast selection of rolex replica such as the Daytona, Milgauss, Submariner, Explorer, Gmt Master II in http://www.localdlish.com
We have a vast selection of rolex replica such as the Daytona, Milgauss, Submariner, Explorer, Gmt Master II in http://www.localdlish.com
We have a vast selection of rolex replica such as the Daytona, Milgauss, Submariner, Explorer, Gmt Master II in http://www.localdlish.com
We have a vast selection of rolex replica such as the Daytona, Milgauss, Submariner, Explorer, Gmt Master II in http://www.localdlish.com
We have a vast selection of rolex replica such as the Daytona, Milgauss, Submariner, Explorer, Gmt Master II in http://www.localdlish.com
We have a vast selection of rolex replica such as the Daytona, Milgauss, Submariner, Explorer, Gmt Master II in http://www.localdlish.com
We have a vast selection of rolex replica such as the Daytona, Milgauss, Submariner, Explorer, Gmt Master II in http://www.localdlish.com
We have a vast selection of rolex replica such as the Daytona, Milgauss, Submariner, Explorer, Gmt Master II in http://www.localdlish.com
We have a vast selection of rolex replica such as the Daytona, Milgauss, Submariner, Explorer, Gmt Master II in http://www.localdlish.com
We have a vast selection of rolex replica such as the Daytona, Milgauss, Submariner, Explorer, Gmt Master II in http://www.localdlish.com
We have a vast selection of rolex replica such as the Daytona, Milgauss, Submariner, Explorer, Gmt Master II in http://www.localdlish.com
We have a vast selection of rolex replica such as the Daytona, Milgauss, Submariner, Explorer, Gmt Master II in http://www.localdlish.com
We have a vast selection of rolex replica such as the Daytona, Milgauss, Submariner, Explorer, Gmt Master II in http://www.localdlish.com