TECHNOLOGY
CHICKEN FARMING IN THE ERA OF INDUSTRY 4.0
The Industrial Revolution 4.0 proposed a cross-cutting impact of information and communication technologies, especially the Internet of Things, in various industrial sectors.
23.11.2021
BY HANUM FAUZIA
As a part of Janu Putra Sejahtera Inc. Ltd, Janu Putra Group creates Grand Parent Stock (GPS) using industrial technologies 4.0 in Giriwoyo, Wonogiri, Central Java. On the 8 hectares land area, this farm can accommodate around 20.000 GPS chickens by using solar cells as an energy source that is plastic bags free.
The lack of touch from humans results in bacteria-free, environmentally friendly, and much better in quality. GPS farms in Central Java will revive the national poultry industry, supplying 65% of animal protein and 10% pulled local workers.

South Wonogiri as a chosen city
South Wonogiri was chosen to participate in investment equality and creating jobs. The government facilitates investment and is supported by investors who care about the waste that is produced.
This is a decisive step in environmental conservation. It's about 80% of employees from Wonogiri residents have been employed. As a result, livestock investment in Wonogiri has been successful in line with good economic growth.
This is also supported by the awareness of the Wonogiri community regarding the consumption of protein sources. The Wonogiri community can spend 1.7 million kg of chicken meat per year, and eggs reach 800,000 kilograms per year.

Get support from The Dutch Feed Industry
The development of GPS received full support from De Heus Indonesia as the Dutch Animal Feed Industry. This collaboration is expected to open the export market for Hatching Egg (HE) to the international level.
By using technology 4.0, this farm can increase the efficiency of farmers to produce competitive products. De Heus Indonesia has fulfilled the demands in development related to biosecurity, hygiene, food safety, animal welfare, and reducing the use of antibiotics. The development of the farm in an 8 hectares area aims to produce a GPS nursery standard that is eager to grow internationally.

What is the Industrial Revolution 4.0?
The Industrial Revolution 4.0 proposed a cross-cutting impact of information and communication technologies, especially the Internet of Things, in various industrial sectors. This revolution supported the development of systems that transfer the advantages of the internet and information systems towards physical systems.
In the agricultural industry, the concept of farming in the industrial revolution 4.0 era refers to the increased integration of information and communication technology with farming activities. A smart, networked system, combining various data types from multiple sources, promised to increase productivity and efficiency.
This revolution changes the tools used in agriculture sectors replaces leads to smart farming that must be sustainable agriculture. This paper reviewed the implementation of the industrial revolution concerning smart farming activities and discussed environmental opportunities and challenges raised.

Farming in the era of the Industrial Revolution 4.0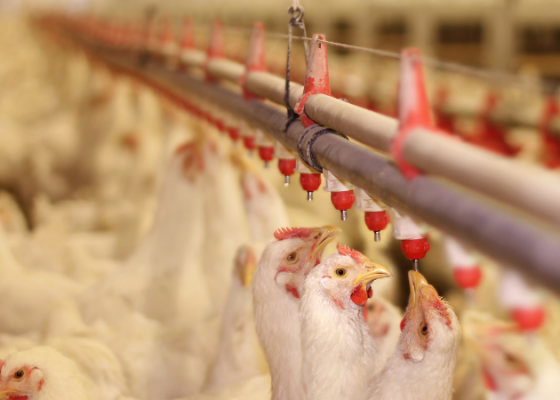 The application of the Industrial Revolution 4.0 in agriculture includes three parts. The first part is sensor-based technology for collecting several parameters related to crops, soil, and weather conditions. The second part is big data analysis resulting requirement of plants regarding water content and fertilizers on appropriate timing.
The third part consists of various farm machinery control systems inputted by a database processed from a computerized geographical information system (GIS). The system transformed farming infrastructures into connected tractors and machines, connected farms, and new production equipment. This part will contribute to productivity improvement, environmental protection, and quality assurance of agricultural products (Partoyo, 2020).
#THE S MEDIA
#Media Milenial
#chicken farming technology
#indonesia chicken farming