ENTREPRENEURS
BRI GUIDES MSMES INTO THE DIGITAL WORLD THROUGH UMKM EXPO(RT) BRILIANPRENEUR
BRI aims to reach a potential transaction target of US$65M this year for the Indonesian MSMEs under its program.
02.02.2022
BY WILHEMINA BOWEN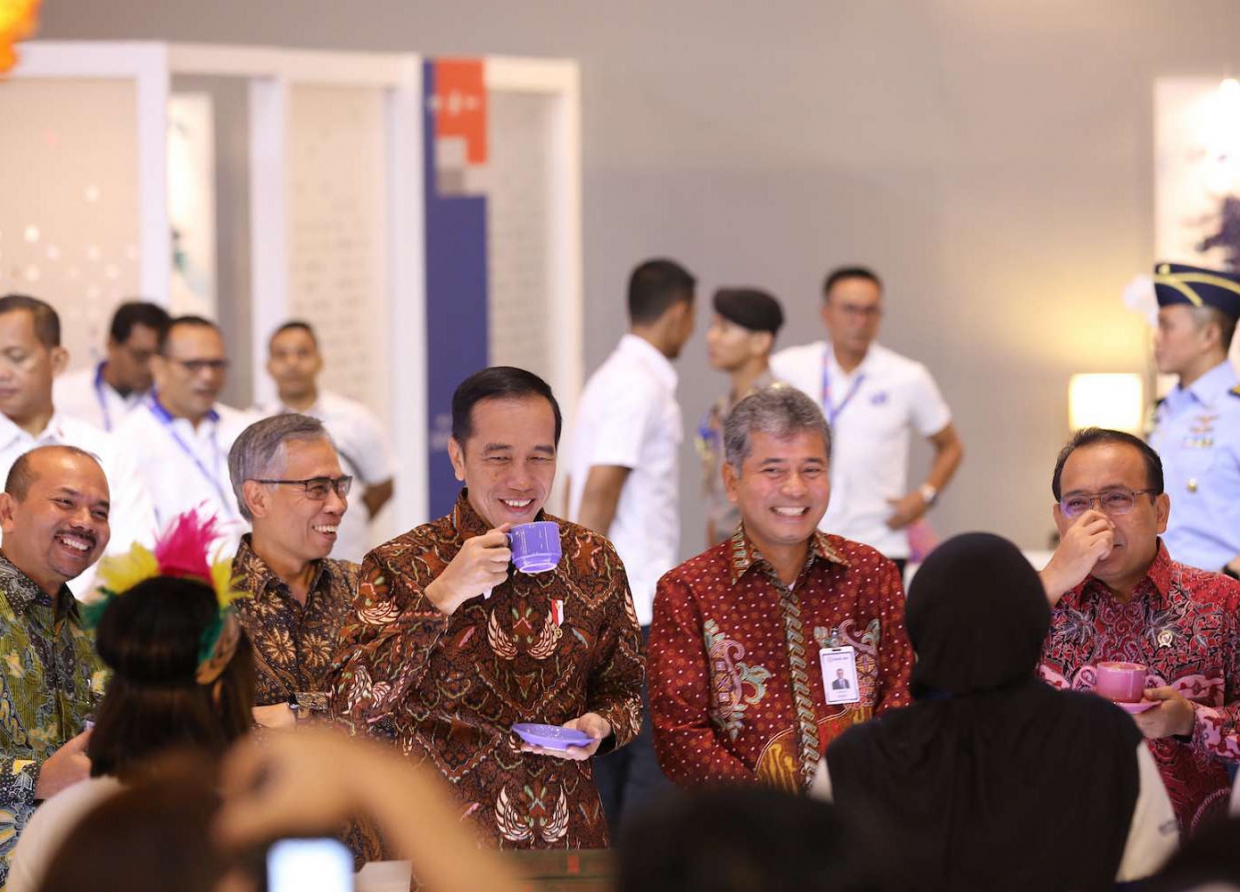 PT Bank Rakyat Indonesia (BRI) Tbk successfully presented this year's UMKM EXPO(RT) BRILIANPRENEUR in fully digital format, from 9-16 December 2021.
"BRI has supported the Indonesian MSMEs to grow as an established business and go global to compete in the international market. As the agent of development, BRILIANPRENEUR embodies the commitment to providing tremendous opportunities for MSMEs to reach this goal," said Sunarso, BRI's President Director.
Since 2019, BRILianpreneur has been a distinctive and creative industry exhibition, displaying the work of Indonesia's best Micro, Small, and Medium Enterprises (MSMEs) through various enchanting art installations. Due to covid, it resorted to establishing a virtual bazaar with a 3D experience from 500 curated MSMEs.
"In the time of COVID-19, where MSMEs are the most exposed to the pandemic's economic impact, Bank BRI further emphasizes its commitment to encourage national economic recovery through a number of concrete steps, which are focused on efforts to recover MSMEs by encouraging them to Go Digital," the company wrote on official Brillianpreneur website.
BRI aims to reach a potential transaction target of US$65M this year and deployed a "Go Digital" initiative to selected MSMEs, including digital workshops, "Go Online" training, and collaboration with marketplaces, such as Shopee and PADI UMKM.
More than just a virtual bazaar
Restu Mande, one of the BRILIANPRENEUR 2021 participants, was one of the MSMEs that found light at the end of the tunnel with the training. An acclaimed pioneer of vacuumed packaging Padang dishes, such as rendang and chicken curry, the enterprise achieved the 2nd highest turnover for the products sold digitally on the marketplace and was awarded Best MSME's UMKM EXPO(RT) BRILIANPRENEUR 2020.
"The coaching clinics by BRI have ensured us to fully digitize our business by pushing our presence in several marketplaces and social media. The award also provides us with more credibility, attracting domestic and international potential markets," said Nenden Rospiyani, Co-Founder and Owner of Restu Mande.
BRILIANPRENEUR 2021 also featured the virtual "MSMEs x Designer Auction" of 10 collaborative works from renowned designers. The proceeds of the auction will go to Sahabat UMKM Foundation. The designers are Auguste Soesastro, Didiet Maulana, SAV LAVIN's Savira Lavinia, Muklay, Surya Abduh, Astiga Leather, Copa De Flores, Doka Tawa Tana, D'Arum, Eugenio Hendro, Fine Counsel, Gracia Bag, Alyza Bachmid, Galeri Ulos Sianipar, Indo Risakti, Roland Adam, La Vida HOME, Reza Mustar (Komikazer), Sunandsand, and Denny Priyatna.
The event also pampered visitor outdoor thematic areas, highlighting five Indonesian tourism destinations - known as The 5 New Bali: Raja Ampat (West Papua), Borobudur (Central Java), Toba (North Sumatera), Ubud (Bali), and Tanjung Kelayang (Belitung).