TRAVEL + LEISURE
BEST 4 PLACES TO TRAVEL WHEN GOING OVERSEAS ALONE
Solo travel is one of the ways you can taste liberty for all its worth. If you're one of the bold individuals looking to travel the world on your own, here is a list of overseas destinations for Indonesian solo travelers.
19.08.2022
BY MAXWELL SOETOMO
Solo travel, like dining alone, got a bad reputation in Indonesia. However, the norm is very different overseas. In foreign countries, a solo traveler is free, bold, and independent of the choices they make for themselves on the trip.
Solo traveling means that you don't need to wait for other people's luggage or wait for them to wake up from their slumber for you to start the day. Solo traveling allows you to enjoy exploring the world as you like, according to your wishes without anyone interfering with your plans.
If you are ready to take the challenge, here is a list of countries that you can visit for your next solo getaway overseas.
Iceland
Global Finance Magazine ranked Iceland as the 'World's Safest Country for 2019'. Due to its low crime rate, Iceland is a great and secure place for solo travelers.
Most foreigners coming to Iceland will drive through the Golden Circle or Ring Road, which is a circular route that covers about 300 kilometers and loops from Reykjavík to central Iceland and back in a day trip.
Additionally, with such a small population, the locals consider the whole town as a big neighborhood where everyone knows each other, so you'll feel at home in no time. In terms of the language barrier, you don't need to worry as the locals speak English quite well.
Germany
Known for its vast landscapes, mountains, forest, food, and beer, Germany remains one of the top destinations for travelers. On top of that, the language barrier will not a problem as English is well-spoken in the country.
Germany is recognized as a safe destination for solo travelers, but it's especially safe as it is also ranked for female travelers. So there won't be any worry for the adventurous ladies.
There's a long list of things to do in Germany, from visiting galleries, joining street art tours, and shopping at the flea markets. If you have enough time during your trip, Berlin, the capital of Germany, holds many artistic scenes. You can get there by hopping on a train to Spreewald, Stuttgart, and visit the castles in the rest of Baden-Wüttemberg, and enjoy the nature Berlin has to offer.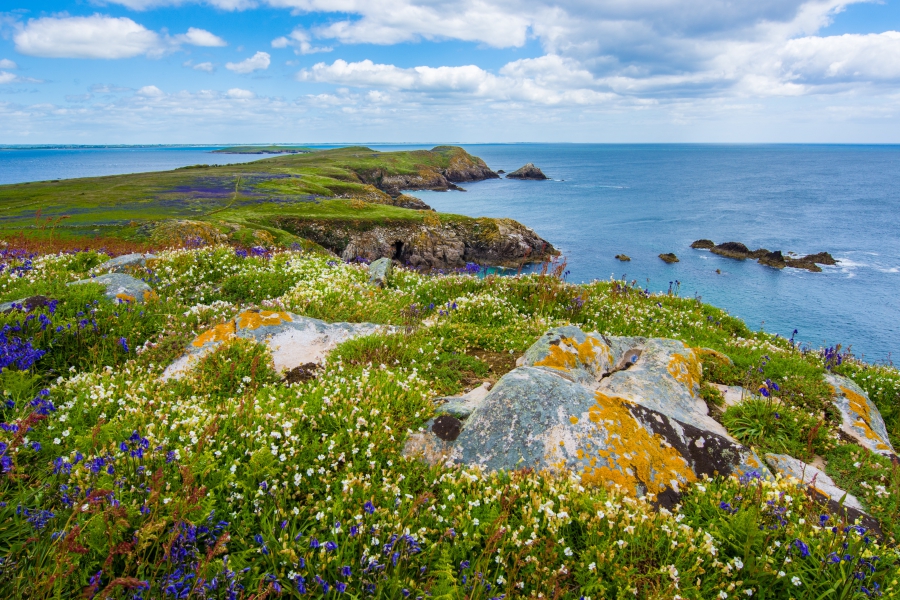 Ireland
Dublin is the capital city of the Republic of Ireland and is also one of the six UNESCO Cities of Literature.
If you are looking to visit Ireland, Dublin is one of your getaway destinations. Generally, Ireland isn't big at all, which means that traveling between cities won't take too much of your time. In this city, spending a day or two scooting down to historic Cork or over to the traditional harbor city of Galway and the Cliffs of Moher is accessible for you to enjoy on a tour bus. There are other means of transportation you can take for your trip, public transportation, bicycle, or even rent a car.
Ireland's national animal, the red deer is believed to have existed in this land for at least 12,000 years. However, it is very easy to spot white sheep in Dublin than a deer. You'll be lucky to spot one if you roam far enough!
France
The world's capital of romance, Paris in France, is a walkable city and is ideal for individuals going on solo trips. Mass transits, including the Métro and bus system, are easy to navigate. Additionally, a Paris Visite travel card covers unlimited trips for a number of days in its fee.
In Paris, you can enjoy the most renowned artworks at the Musée du Louvre by grabbing a Paris Museum Pass. If you want to appreciate art to its max, it is recommended that you visit on Friday nights when it's less busy. Visiting the Centre Pompidou and the Musée d'Orsay could also be a choice for the art enthusiasts, and of course, a trip to Paris isn't complete without sipping on a bottle of wine in a café along the river of Seine.
#THE S MEDIA
#Media Milenial
#travel solo
#travel abroad
#travel overseas
#alone
#solo traveler