TRAVEL + LEISURE
ARTOTEL GROUP GETS SERIES B FUNDING AND ACQUISITION KYRIAD HOTEL NETWORK
Targeting 50 properties in 2023 throughout Indonesia.
26.10.2021
BY A. NUGROHO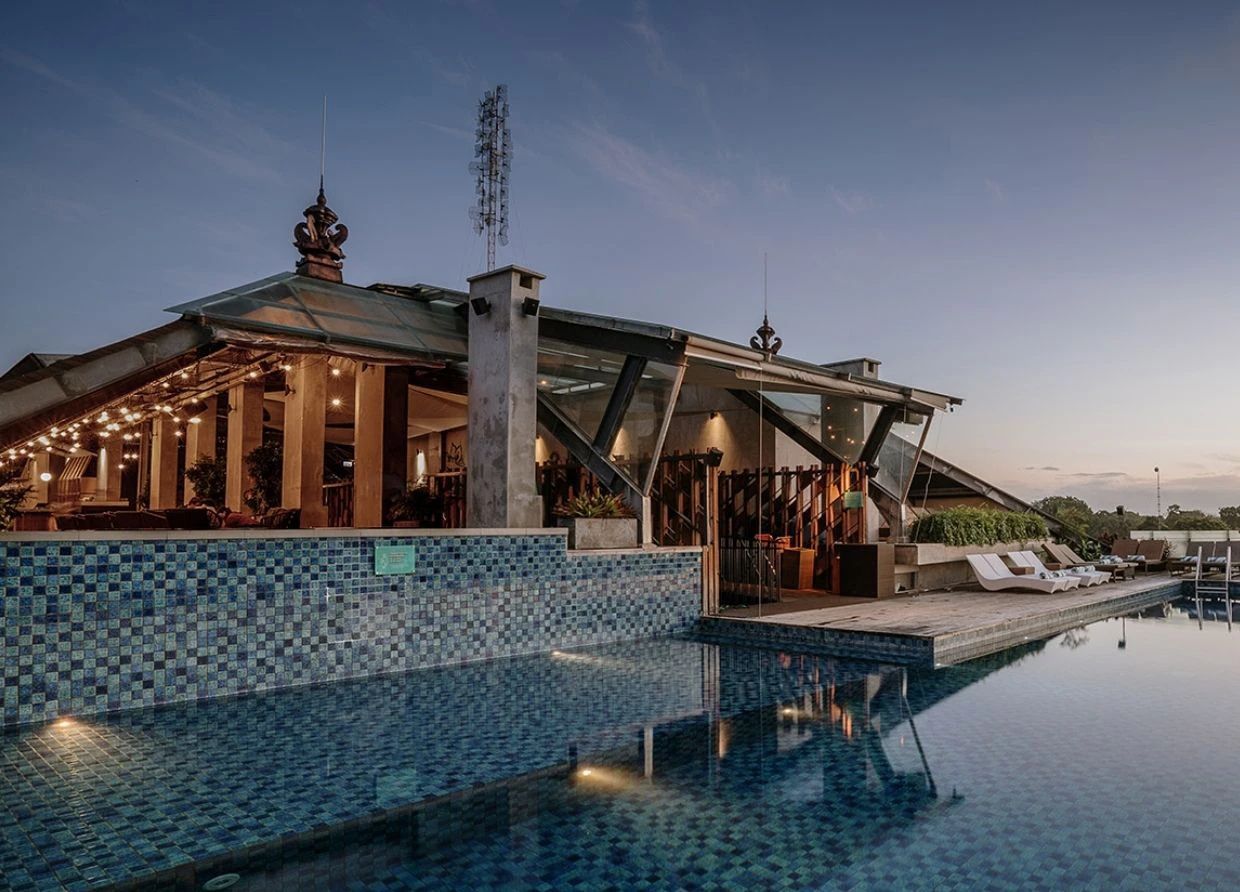 The potential of tourism in Indonesia attracts many business opportunities. This archipelagic country even makes tourism one of the pillars of state income every year, with various types of destinations chosen by all groups and local and international tourists.
One of the hotel service providers, Artotel Group, recently received fresh funds for its business development. The group, known for its boutique hotels, received series B funding from Indies Capital Partners and Benson Capital on Friday (15/10/2021).
Indies Capital Partners is an alternative asset management company based in Southeast Asia and was founded in 2009. Meanwhile, Benson Capital is an investor who focuses on the creative industry founded in 2012.
The funding will expand the hotel network throughout Indonesia through a merger and acquisition strategy based on an official statement. Artotel also plans to strengthen critical technology-based infrastructure.
Artotel Group previously received series A investment funding from Intudo Ventures.
View this post on Instagram
The presence of this new funding makes Artotel Group have ambitious targets. The company wants to expand its services and establish new properties in central and second-tier cities and new tourist destinations throughout Indonesia.
The company, which launched its first property in 2013, is currently seeking strategic partnerships with local hotel operators and seeking hotel properties through mergers and acquisitions strategy.
Currently, 29 properties throughout Indonesia are being prepared with a target of more than 50 properties by 2023. This hotel company will also invest in the digital world through a technology-based hotel operational approach, so Artotel can improve that customer service and stay experience.
"At a time when the Indonesian hospitality sector was experiencing a crisis, Artotel Group invested heavily to prepare the company for better business growth in the future, by focusing on expanding the hotel network geographically and improving the quality of the guest experience in our technology-based hotel chain," explained the Founder & CEO of Artotel Group, Erastus Radjimin.
Along with this funding, Artotel Group also announced the move to acquire the Kyriad Hotel in Indonesia. Kyriad is one of the hotel brands of the Louvre Hotel Group originating from France.
The acquisition includes the management of 11 properties throughout Indonesia with a total of 1,300 rooms. The company will also continue to manage these properties under the Kyriad name and brand two and three-star hotels in second-tier cities in Indonesia. This means that the Artotel Group has a total of 3,000 rooms for now.
Pandu Sjahrir, the Managing Partner of Indies Capital Partners, said that Artotel Group has demonstrated its capabilities through effective business management and streamlining.
"Furthermore, we will support the long-term ambition of the Artotel Group to strengthen the company's technology-based infrastructure and implement the company's business strategy that refers to the principles of sustainable development," said Sjahrir.
View this post on Instagram
As a diversified hospitality and lifestyle group, Artotel Group covers a wide range of offerings, including Integrated Hospitality (stay), Food & Beverage (dine), Branding, Creative Content & Event Management (play), and Artsy Merchandising (shop). Since launching in 2013, Artotel has developed into one of Indonesia's leading boutique hotel operators, offering unique hospitality experiences for business and leisure guests alike.
In response to the pandemic-induced downturn in Indonesia's domestic hospitality sector, Artotel Group has weathered the crisis by leveraging its wide range of business offerings, including food & beverage business, content sponsorship, and online event management, professional hospitality training services, and streamlined hotel operations—maintaining occupancy rates exceeding industry benchmarks throughout the pandemic with enhanced safety measures in place.
"Although impacted in the last two years, we are optimistic that Indonesia's tourism industry will continue to grow post-pandemic on the basis of a burgeoning domestic middle class and strong international appeal. Addressing the needs of international and domestic clientele, Artotel Group has developed a unique model for Indonesia's hotel industry, successfully bringing together aspects of local Indonesian culture with global hospitality best practices.
We look forward to working with the Artotel team as a trusted partner to drive expansion and digitize operations to ensure the company's long-term sustainable growth as a leader in Indonesia's hospitality sector," said Avina Sugiarto, Senior Vice President at Indies Capital Partners.
"Through its combination of hospitality, creativity, relaxation, and lifestyle, Artotel Group is creating a dynamic brand geared towards high-quality experiences for both International and domestic guests. With our expertise in the creative industry, we will work with Artotel collaborate through our media and lifestyle resources, providing significant support to the group's unique art-inspired offerings," said Ben Soebiakto, Co-founder at Benson Capital.
#THE S MEDIA
#Media Milenial
#artotel group
#kyriad hotel
#indies capital partners
#benson capital