CAREER + MONEY
7 INSTAGRAMABLE COWORKING SPACES IN JAKARTA
You go there not only for work but also to create a selfie!
05.10.2021
BY HANUM FAUZIA
Being a digital nomad is part of the working culture for urban people, especially for those who live in a big city like Jakarta. We can work everywhere as long as we have stable internet. Of course, we can work at home, but sometimes, working in a different ambiance may give energize booster to us.
Jakarta, without questioning, has some good coworking spaces. But we make a list based on its beautiful decoration. So, you go there not only for work but also to create a selfie!

JustCo
JustCo is more than just an instagrammable space. Our in-house workspace designers hold a keen eye for innovative and stylish workspaces in Jakarta and beyond– starting from strategic space planning to the finer details of picking the best ergonomic furniture.

Vamonos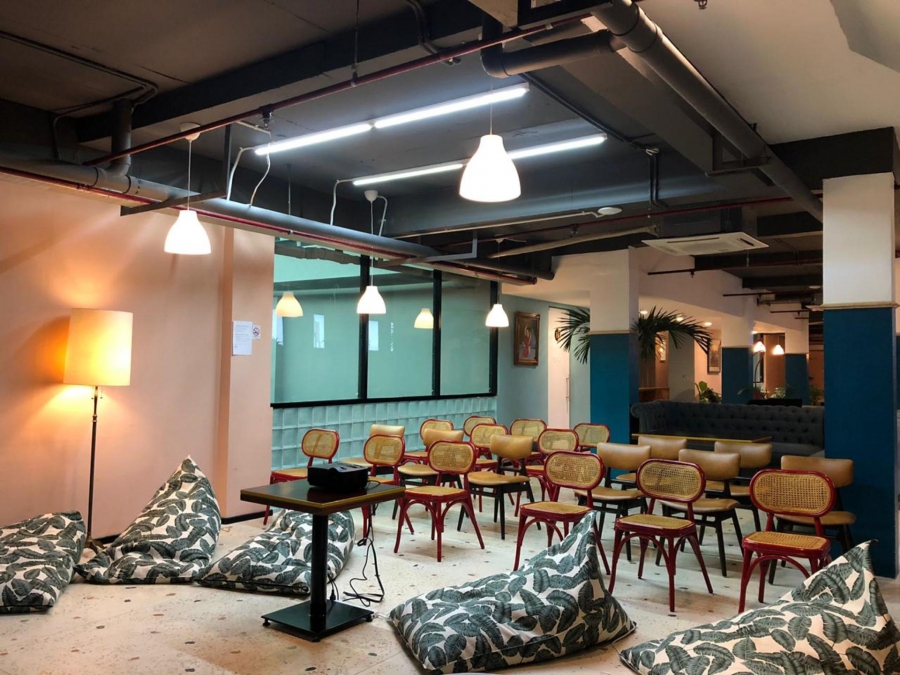 Flexible desks in a colorful and tastefully-designed coworking space designed to keep you productive in a collaborative setting. You can simply choose a desk of your liking and move around as you wish. Everything is provided for you at no extra cost; table with plugs, ergonomic chairs, pantry, mineral water, coffee & tea, cozy corners, rooftop smoking area, and a game room. Free usage of Skype booths and meeting rooms as well as access to all of common space and events.

CoHive Senopati
CoHive is a coworking space that provides two types of space: private space and share space. This modern coworking space in Jakarta is located in several locations, one of which is on Jalan H. R. Rasuna Said Kav C11-14, Karet Kuningan, South Jakarta. The rental price for this modern coworking space in Jakarta starts from Rp 50,000.

GoWork Thamrin
GoWork is one of the contemporary coworking spaces in Jakarta that has been present since 2018. Uniquely, here there is a Dedicated Desk facility where each member can occupy the same location in the work area every day. In addition, various exclusive quality facilities are presented such as Conference Room, Private Office and Event Space. The capacity provided is around 80 people. Price start from Rp125,000.

Kolla Space, Sabang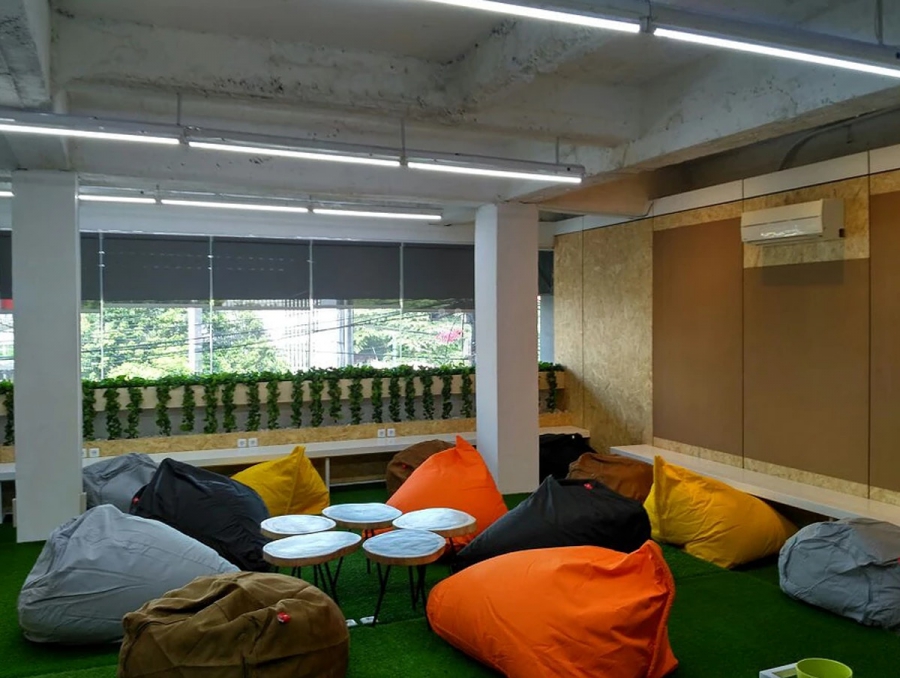 The facilities offered by Kolla Space include a share desk, event space with a capacity of up to 100 people, meeting rooms with a capacity of 8 people and private offices. In addition, various supporting facilities such as printers, drinking water, coffee and tea are also available in this contemporary coworking space in Jakarta. Starting price Rp 100,000 per pax.

UnionSPACE, Pluit
Various facilities are provided by UnionSPACE ranging from Virtual Office to private office space. There are work support facilities such as lounges, bars, meeting rooms, and libraries. Other facilities that you can enjoy in this modern coworking space in Jakarta are standard presentation devices such as televisions and projectors. Price start from Rp. 1,650,000 per month.

Kantorkuu Coworking, Karet
Kantorkuu Coworking is a modern coworking space in Jakarta located within the Citywalk Sudirman mall. So, access to parking is easy because it is shared with parking in the mall. You can enjoy main facilities such as hot desks, lounges and meeting rooms at Kantorkuu Coworking. Other supporting services such as wifi, printer, and photocopying are also available. Price start from Rp 50,000 per day or during 13 hours.
#THE S MEDIA
#Media Milenial
#coworking space at jakarta