COUNTRY SPECIAL
4 ATTRACTIVE EVENTS TO CELEBRATE SWITZERLAND NATIONAL DAY
Check also the updated Visa regulation to entry in Switzerland
31.07.2021
BY HANUM FAUZIA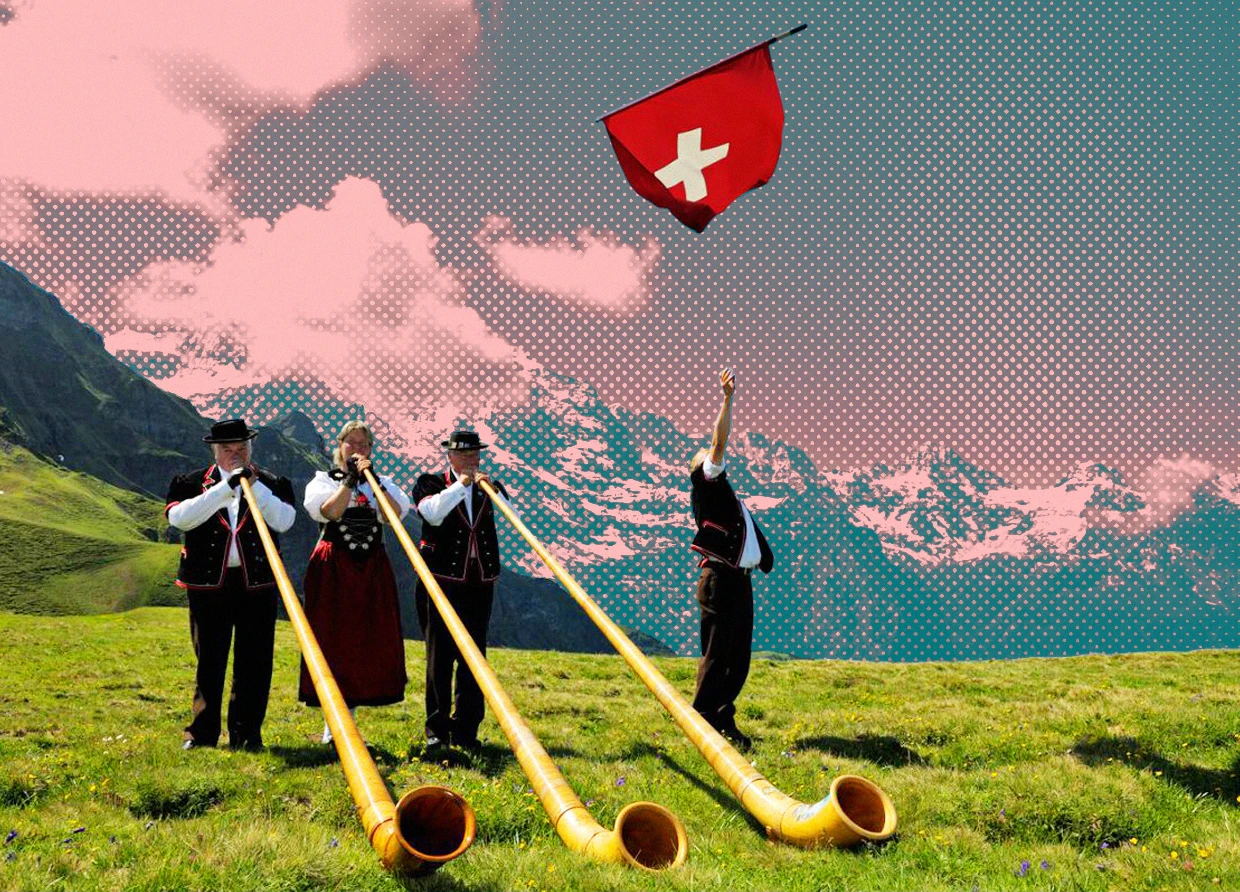 The noncoastal European country is common-known for its attractive cities. Its marvelous and famously heavenly mountain landscape perfected with cuckoo-clock houses and bell-adorned cows – Switzerland is still a place where you can imagine Heidi skipping through the Alpine meadows!
View this post on Instagram
Talking about tourism takes place in Switzerland, there is strict compliance with safety concepts. Also, they require to wear masks on public transport and indoors. To see how do they apply safety tourism in Switzerland, you can check here.
Now Switzerland is in preparation to celebrate their National Day. Some particular kinds of events create even a month earlier. Check these outs.

Enjoy spectacular sunrise from the ridge on July 30, 2021
An early hike accompanies a mountain leader to watch light rise from the Crêtes du Meilleret! On your return, you can have breakfast at Francine's by prior reservation (CHF 12.-/person). Meeting point will be at Buvette du Col de la Croix. Meeting time to be confirmed, depending on the date.

Stuckli Summer Night on July 31, 2021
Enjoy a cozy evening in the mountains and celebrate August 1 in advance. The world's first revolving gondola lift takes you comfortably to the local recreation area. Once at the top, a leisurely evening stroll with a magnificent view beckons. From 5.30 p.m., entertainment with Goldiger Örgeliblitz, in fine weather outside at Mostlers Q-Hof and Mostelberg mountain inn.

Swiss National Day in Veysonnaz on 31 July 2021
Veysonnaz invites its inhabitants and guests to celebrate the 1st of August National Day on the evening before. Veysonnaz celebrates the Swiss National Day on the resort's main street, the Route de Pra. All the ingredients for a great evening are there: a parade through the resort, official speeches, musical entertainment, food and drink stalls, a street party, and a spectacular light show in the sky. They live in a beautiful country, long may it live, and take care of it! That night, for its inhabitants and guests, it's a red and white party!
All events and activities will take place subject to the evolution of the virus and the respect of sanitary measures.

Swiss National Holiday in Bulle on July 31, 2021
Take part in the celebration of the Swiss National Holiday in Bulle, on the Saint-Denis square. Discover the typical atmosphere of the National Holiday in Bulle. Numerous concerts organize in Saint-Denis square!

Visa regulation to entry in Switzerland
View this post on Instagram
For vaccinated third-country nationals, the regular entry requirements will apply again from June 26, 2021.
Vaccinated persons are persons who have been vaccinated with a vaccine that:
has been approved in Switzerland and has been completely vaccinated in accordance with the recommendations of the Federal Office of Public Health (FOPH);
has been approved by the European Medicines Agency for the European Union and has been completely vaccinated in accordance with the specifications or recommendations of the country in which the vaccination was carried out; or
has been approved according to the "WHO Emergency use listing" and has been completely vaccinated according to the requirements or recommendations of the country in which the vaccination was carried out.

Entry restrictions continue to apply to foreign nationals who are not vaccinated and are without free movement rights, entering from risk countries or regions, and who do not belong to any of the special categories of the Covid 19 Regulation 3.
For additional information, please consult the webpage of the State Secretariat for Migration (SEM).
#THE S MEDIA
#Media Milenial
#switzerland nation day
#switzerland tourism
#my switzerland