ENTREPRENEURS
TUTUS KURNIATI: LADY BOSS FROM INDONESIA WHO OWNS A HIGH-END FASHION BOUTIQUE IN DUBAI
She has a passion for fashion, and that makes her unstoppable to join the industry.
16.09.2021
BY HANUM FAUZIA
Tutus Kurniati is an Indonesian lady boss who currently lives in Dubai. She owns "Tutus Kurniati", a luxury fashion boutique in Dubai. Her boutique is like a concept store. Her main inspiration is the city where she lives now, Dubai.
She really admired a coastal city like Dubai. Tutus poured all her dreams on "Tutus Kurniati". She imagined her boutique would be like all the coastal cities in the world. Since she is the creative director for her company, she managed all the designs. Before Tutus starts choosing which brand is cool and fits her style, she chooses the right items first to provide excellent service.
She has a passion for fashion, and that makes her unstoppable to join the industry. Even though she is counted as a successful entrepreneur in the worldwide fashion industry, she still becomes an amazing mom for her son. We should learn from her.

When did you first realize you wanted to pursue a career as a fashion entrepreneur?
For as long as I can remember, fashion has been my passion. I've been doing this since I was living in Indonesia in 2012.
How did you start your career in the fashion industry?
I started in Indonesia by having my own brand—I used to have 2 boutiques; one in Kemang, Jakarta, and another in Seminyak, Bali. When I moved to Dubai, I closed everything down and started the new one in Dubai.
Where was your first internship, and what was the most valuable thing you learned?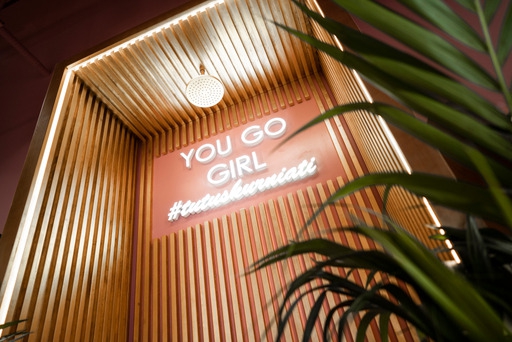 My first internship was with Lenny Agustin, I loved her unique design, and she's one of my fashion heroines. Always follow trends but make it your own unique style.
Who have been your biggest mentors in this industry, and what is the best advice they have ever given to you?
As I mentioned above, my big mentor was Lenny Agustin. She also dressed Miss Universe from Indonesia and Miss Universe who came to Indonesia. So, I was like a really big fan of her, and she took me on.
What did you wear to your first job interview?
Black outfit, black shirt with a black pencil skirt and black high heels. Very chic.
If you could go back and tell yourself one thing before you start your career, what would it be?
Be more confident and go around the world to learn more about fashion.
What advice do you want to give to those who are looking to enter the creative industry?
Stay alert on fashion trends because the changes are faster than ever. Be unique and different on top of that.
What are some of the biggest fears that you face when starting all of these business endeavors?
That it won't work. Hahaha. And when I started in Dubai, it couldn't be a worse start because it was a pandemic year.
Where do you go for inspiration when working on a new design?
Nature, it can be at beach, desert, mountains. For me, it will make me feels I'm inspired by it.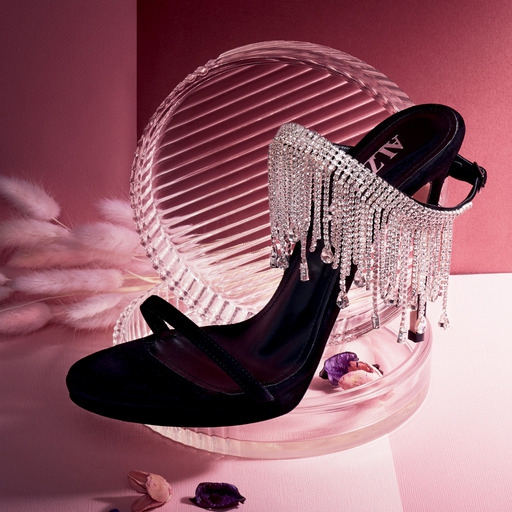 What is your favorite part about being a fashion entrepreneur?
That's my passion, and that's why it doesn't feel like I am working when getting my works done. I just feel it's me, it's who I am. Everyone should do the things that they love and love what they're doing.
What is your expectation about your brand?
I hope those wearing it feel empowered, confident, beautiful, chic, and sexy in a way.
#THE S MEDIA
#Media Milenial
#tutus kurniati
#fashion entrepreneur