SPEED + BEYOND
TOYOTA GR86 SLIDES INTO INDONESIA
The all-new updated version of the supercharged first-gen car GR86 is now available in Indonesia.
21.03.2022
BY JACKSON KEEFE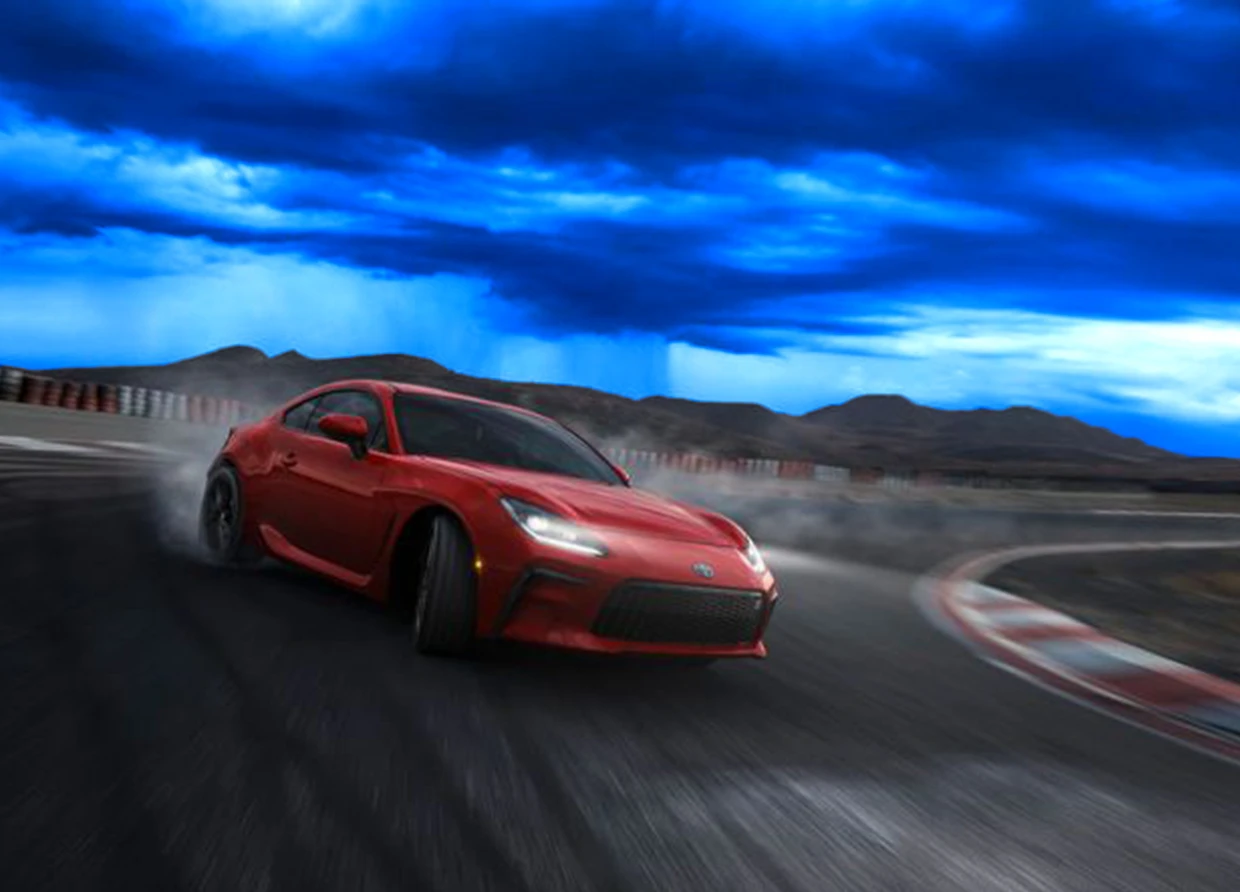 As if its cult status is not enough, Toyota GR86 was introduced in a rather spectacular way. Toyota created the GR86: Racers' Edge competition simply to showcase the car. In a three-part video series, content creators, sim racers, and real-world drivers compete across two teams in GR86-themed challenges to win $5,000 for their chosen charity.
The car, which had its space between GR and 86 removed for SEO enhancement before the launch, was driven by all start lineup, including TheSimGrid Season 4 PRO-AM champion Elz Indrani and Traxion.GG Twitch Steam Team's TyrannoCyrusRex. However, the car itself is already a star.
Up close, the aero and shape of the GR86 flow well with functional vents that channel air from the front to back, stabilizing the car to the ground. The windows are a perfect size for its build. However, one of the biggest changes Toyota introduced for the newest generation of GR86 comes under the hood.
The car is now powered by a 2.4L horizontally opposed four-cylinder engine, replacing the previous 2.0 capacity. This means the new car makes 228 horsepower, 23 hp more than the outgoing model's 2.0-liter.
The history
Toyota GR86 is the latest descendant of the AE86 that was debuted in 1984. The period saw the FF cars trend where everybody wanted a piece of front-engine, front-wheel-drive models. When the AE86 came out, it unsurprisingly became an instant hit to motorsports enthusiasts.
The 4A-GE, all-aluminum, 1.6L, 16-valve, twin-cam engine came with a rear-wheel drive train and a limited-slip differential. These features and momentum helped the car to earn a cult status from rally to circuit to drifting events.
In 2009, Toyota announced its plan to resurrect the spirit of the AE86. The concept, dubbed the FT86 Concept, came out two years later. It was released as the Scion FR-S. However, observer Mark Arsenal said the drive hadn't changed much from old to new.
"It felt raw, looked terrific, and everyone saw the potential. Like its older brother, you knew modifying it just a little could catapult it to how you envisioned your perfect car," he added.
Approximately 12 years later, the GR86 was announced.
Local automotive media, OtoDriver, reported that the Toyota GR86 series has already arrived in Indonesia and has been marketed. However, the GR86 is not marketed by the official APM. One of the general importers, Nusa Jaya Mobilindo, is the one marketing it instead.
It was also reported that the general importer is located in Batam, Riau Islands, and the location does have one GR86 unit on display. However, no price has been officially revealed.
#THE S MEDIA
#Media Milenial
#GR86
#Toyota
#Race car