ART + CULTURE
TOP 4 INDONESIAN ROMANTIC MOVIES TO SPICE UP YOUR VALENTINE'S DAY
From the gooey school romance to the uncompromising commitments of adult relationships, we have selected four delightful Indonesian romantic movies for the upcoming Valentine's Day.
10.02.2022
BY MAXWELL SOETOMO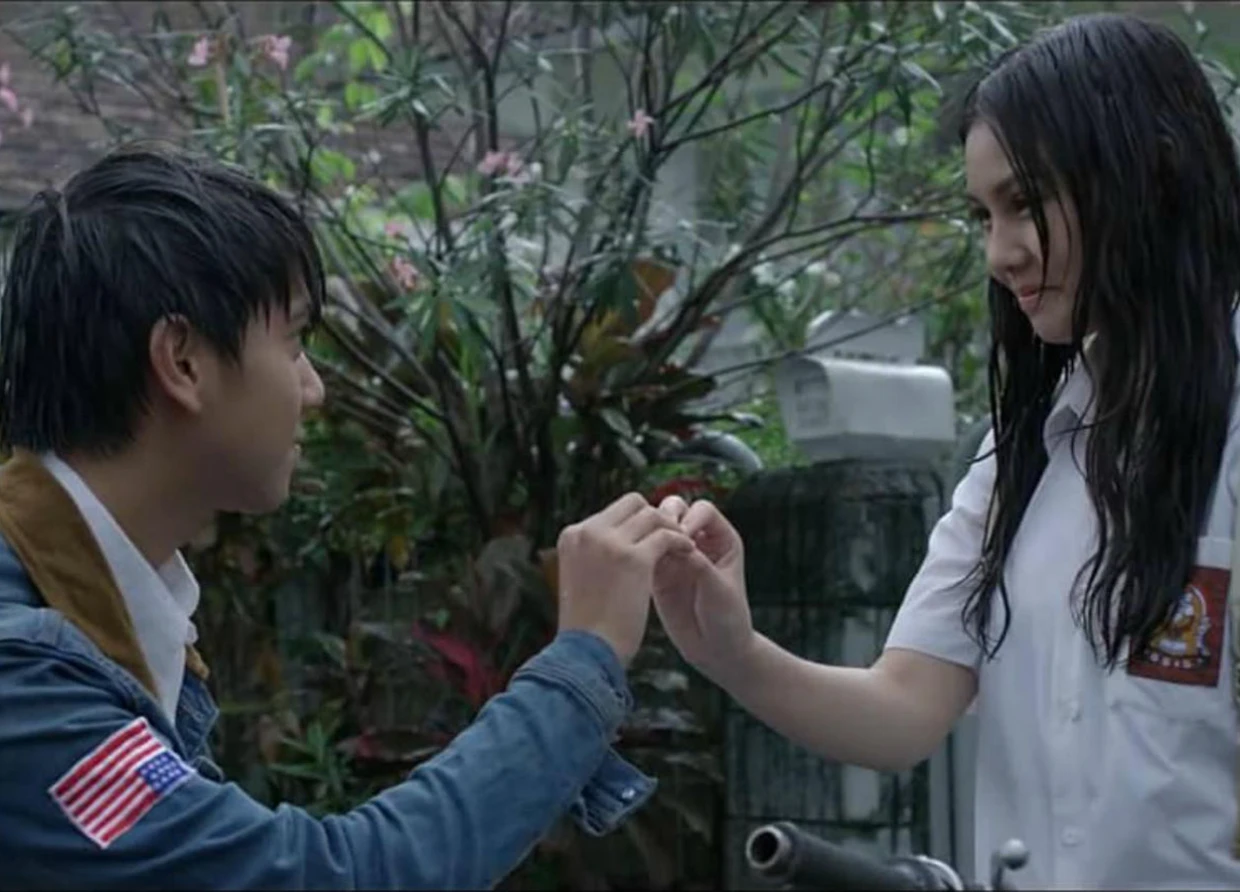 Need some dose of romance and "uwu moments" this Valentine? The S Media team has summed up some of the best Indonesian romantic movies for you to enjoy this February.
Don't worry, we only have one starred by Reza Rahardian, although his other romantic movies are also worth checking out.
Twivortiare (2019)
Twivortiare is an Indonesian romantic film that tells the story of a super busy surgeon, Beno Wicaksono (Reza Rahardian), and a successful banker, Alexandra Rhea (Raihaanun), who fall in love at first sight. After knowing each other for a few months, the two decided to get married.
Two years after the wedding, they were both tired of all the endless conflicts and fights and finally decided to divorce. Will this lovely couple be able to get back together just like their friends hoped?
View this post on Instagram
Story of Kale: When Someone's in Love (2020)
This Indonesian romantic film is a spin-off from the film Later We Tell Today, which is based on the book with the same title by Marchella FP. This film tells the story of Kale (Ardhito Pramono) before meeting Awan (Rachel Amanda).
At that time, Kale fell in love with a woman named Dinda (Aurelie Moeremans) after seeing each other often. Kale promises to make Dinda's life happy forever. But one day, Dinda asked Kale to end the relationship.
View this post on Instagram
Dilan 1990 (2018)
This Indonesian romantic film has succeeded in attracting millions of viewers to the cinema. Dilan 1990 takes the background of Bandung in the 90s. It tells the story of Milea (Vanesha Prescilla), a student from Jakarta who recently moved to Bandung. While at school, she is approached by a boy named Dilan (Iqbaal Ramadhan).
At first, Milea felt uncomfortable with Dilan. Moreover, he is also known as a delinquent student at school. As time went on, Milea melted away from Dilan's attention, and they decided to date.
The story between Dilan and Milea is based on the novel by Pidi Baiq of the same title, and its sequels are also adapted into movies following its success, respectively "Dilan 1991" (2019) and "Milea" (2020).
View this post on Instagram
Ada Apa Dengan Cinta? (2002)
The next Indonesian romantic movie is the legendary all-time favorite: Ada Apa Dengan Cinta, starring Dian Sastrowardoyo and Nicholas Saputra. In addition, this film also stars famous Indonesian actresses, such as Adinia Wirasti, Titi Kamal, and Sissy Priscilla. It released its long awaited Ada Apa Dengan Cinta 2 in 2016, but let's start with the original.
This film tells the story of a love story during high school between Cinta (Dian Sastrowardoyo) and Rangga (Nicholas Saputra). Their romance began when Cinta lost to a poetry competition at school. At that time, the winner of the competition was Rangga, a solitary boy.
Curious, Cinta tried to interview Rangga about his victory in the poetry competition. However, Rangga's arrogant attitude made her a little annoyed.
Strangely, gradually, Cinta fell in love with Rangga because they both liked literature. However, their love journey did not go smoothly and instead caused conflicts, especially because Cinta became distant from her friends when she was with Rangga. Then, who should she choose?
View this post on Instagram
#THE S MEDIA
#Media Milenial