FASHION + WATCHES
TIFFANY & CO. COLLABORATES WITH THE ARTIST DANIEL ARSHAM TO CREATE SPECIAL BASKETBALL
Tiffany & Co. to collaborate with artist Daniel Arsham for an immersive pop-up store at StockXFactory and special basketballs.
19.03.2022
BY WILHEMINA BOWEN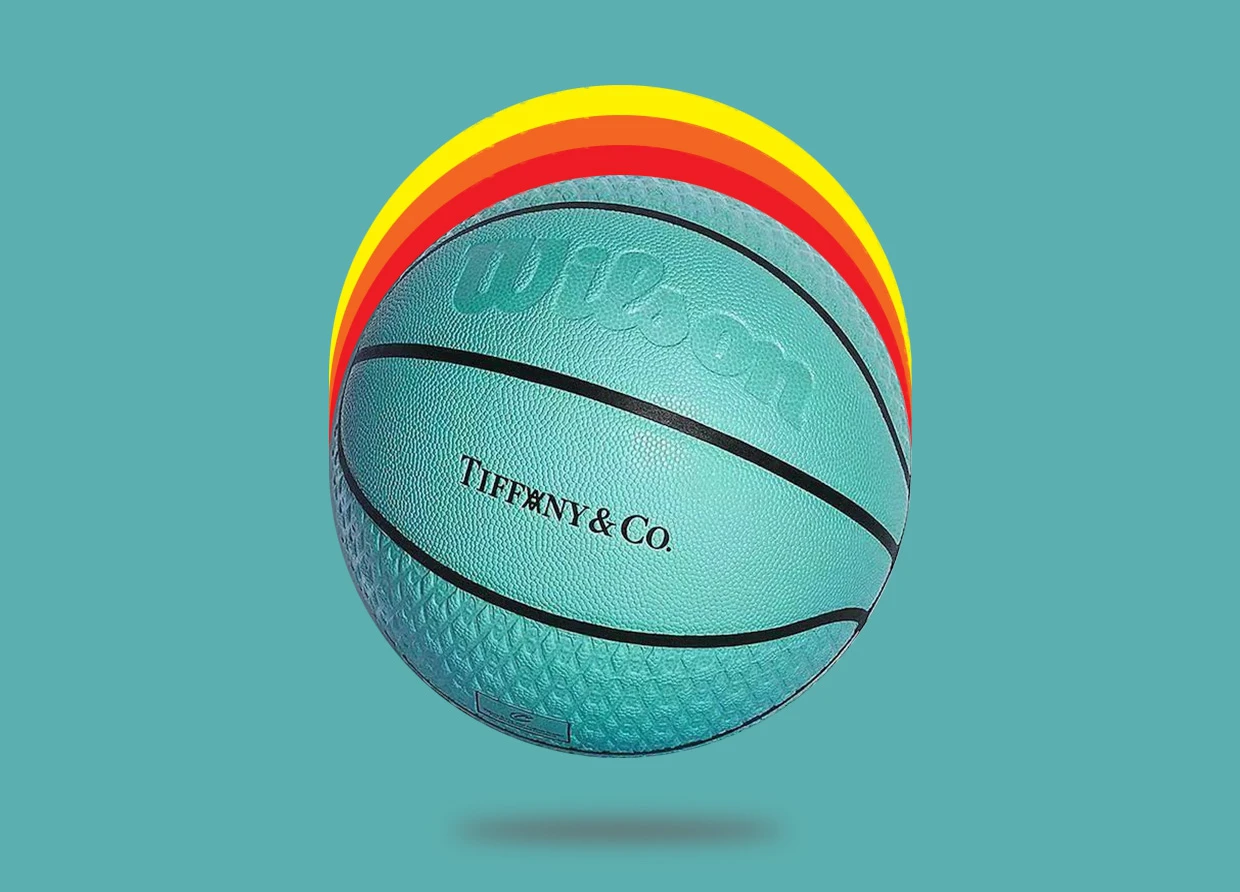 In celebration of NBA All-Star Weekend and the Cleveland Cavaliers, as well as Tiffany's 160-year legacy of crafting sports trophies, Tiffany & Co and Daniel Arsham once again collaborated for an immersive pop-up shop at the StockXFactory.
Located at The May in downtown Cleveland, Ohio, this pop-up store brings an exclusive Tiffany & Co. X Arsham Studio experience to the artists' hometown.
View this post on Instagram
At the pop-up store, there will be a special-edition Wilson basketball with black Tiffany & Co. and Arsham Studio co-branding text as well as double-A monogram panels for US$575.
In addition, visitors will have a rare opportunity to view Tiffany's iconic Larry O'Brien Championship Trophy that the Cavaliers won at the 2016 NBA Finals. There will also be a series of panel discussions, workshops, and meet and greets taking place throughout the weekend. Hosted by StockX and available to the public.
**Tiffany & Co. and Daniel Arsham knot collection collaboration**
This pop-up store is not the first time the jewelry brand collaborates with the artist Daniel Arsham.
The brand reunited with Daniel Arsham in September 2021 after a campaign featuring Jay-Z and Beyonce alongside Jean-Michel Basquiat's Equals Pi painting.
View this post on Instagram
The *Blue Box, Circa 3021* is Daniel Arsham's Tiffany & Co's box, the Tiffany Blue Box, reimagination with his "Future Relics" aesthetic thus creating the Bronze Eroded Tiffany Blue Box. A 49-piece sculpture in which Arsham imagines a cultural object that was discovered in the distant future.
"I always gravitate towards items that are immediately culturally recognizable," Daniel Arsham said, "The Tiffany Blue Box has that power. I wanted to address it in a way different from how it was originally intended by giving it a distressed, aged quality which represents its history, how much of a fixture it is in our world today, and how it will continue to be relevant in decades, even centuries, from now."
Inside the 49-piece sculpture, lies a special edition 18k white and gold Tiffany Knot bangle covered entirely in diamonds and tsavorite. A brilliant green gemstone from Kenya was introduced to the world in 1974 by Tiffany. The use of tsavorite is a nod to Tiffany Blue and the Arsham Studio color.
"I think jewelry in some ways is about desire and expectation, literally the opening of the box and not knowing what's inside is part of that experience," said Daniel Arsham.
The Tiffany & Co. x Daniel Arsham's Blue Box, Circa 3021 is available at Tiffany's New York flagship store and website.
#THE S MEDIA
#Media Milenial
#tiffany & co
#daniel arsham