WELLNESS
SELF-CARE ESSENTIAL: WHAT'S YOUR ZODIAC SIGN?
Let the stars show the perfect self-care routine for you
10.01.2022
BY MAXWELL SOETOMO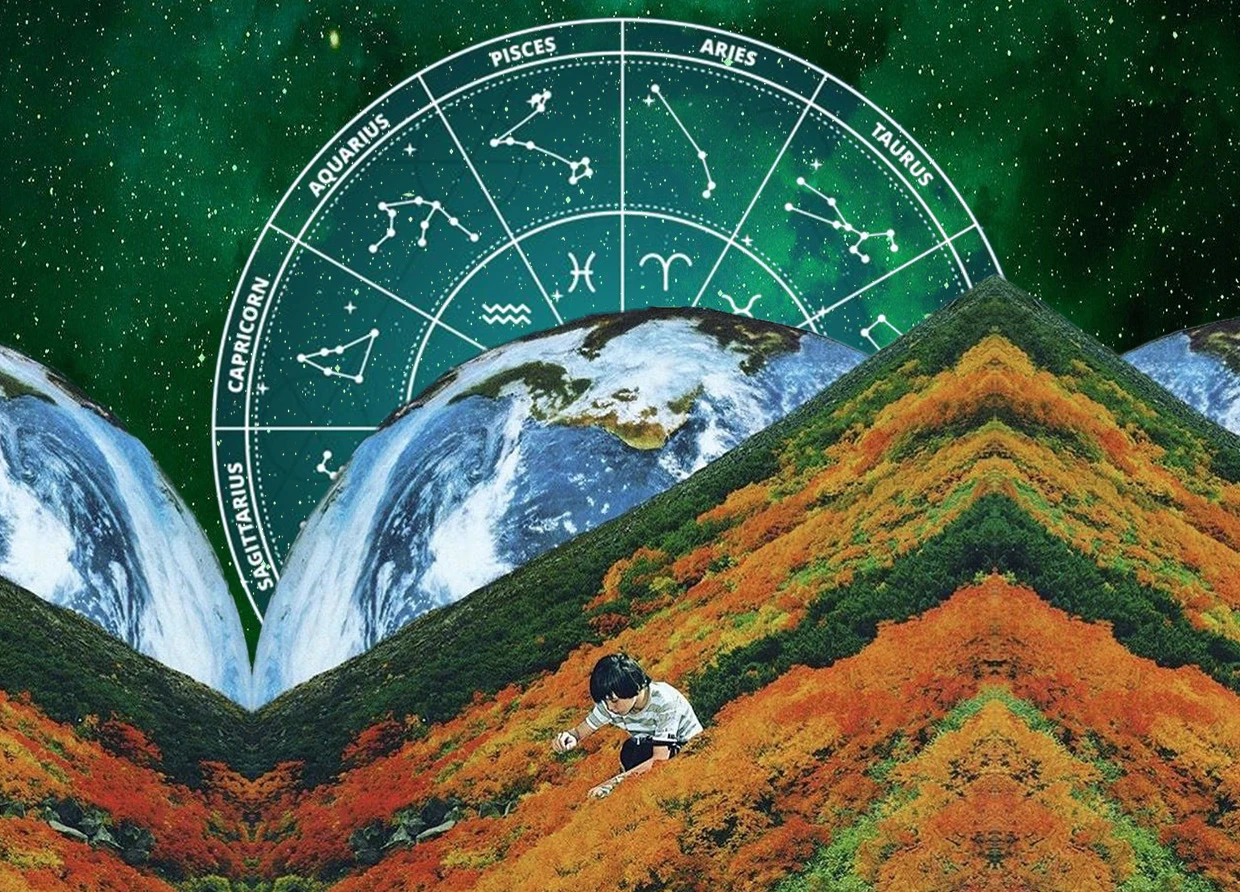 Self-care is fundamental but often forgotten since it may be difficult to find the time to show ourselves some much-needed peace and consolation amid life's stress.
If you're having trouble figuring out the best self-care routine for you, try matching it up with your zodiac sign. According to New York-based astrologer Lisa Stardust, you can increase your healing capacity and take care of yourself on a more deeply level.
Here are some ideas to take care of yourself based on your zodiac sign.
Aries
No matter what you do in life, whether it's work, date, interview, or any other endeavor that matters to you, being number one depends on being mentally prepared. That's why you should make it a routine to stand in front of the mirror every morning and state the positive words you wish to bring into your world. This can be powerful, especially if you already have a goal in mind.
Taurus
You'll find some comfort in adding glitter to your basic self routine as the zodiac's most lavish sign. You can cherish your inner and outer beauty by getting a mani-pedi or playing with your makeup. Self-adoration can help you feel better about yourself. You might want to take some beauty selfies to improve your self-assurance.
Gemini
To avoid one of Gemini's more unfavorable tendencies, which is the strong desire to gossip, try to engulf yourself in a passionate romance novel, a gripping political thriller, or a collection of poems. Your rational mind will digest the information and become engrossed in the narrative lines or surprises. This could make you avoid unnecessary drama and improve your creativity.
Cancer
A therapeutic bath will benefit you in washing away your problems. Sprinkle Epsom salts on your aura to purify it, crystals to make you balance your energy, and rose petals to keep you feeling more self-love. The full moon is the perfect time to take a rejuvenating bath. This will help you raise your moon vibrations and feel at one with the universe. Your blues will fade away after 25 minutes in the water, as will any stresses.
Leo
An artistic pursuit will be the best kind of self-care for you, the most creative of the zodiac signs. Tie-dye, jewelry making, ceramics, painting, mosaic, and still-life drawing are all good options. Through art, you can express all your happiness, sadness, sorrow, anger, and even fright. Not only pour out your emotion, but you might also get recognized for your talent.
Virgo
If you have a tendency to overthink things, you may become engrossed in your ideas, which can lead to uneasiness. It's critical to get everything out. Singing your favorite song will broaden your throat chakra, allowing you to express yourself more freely. This will assist you in achieving your goals and reducing stress because you will be able to assert your aspirations with certainty and live your greatest life.
Libra
Having a good life might blind you from being grateful for even the smallest thing. This is the reason why you should keep your blessing on track by writing it down in your gratitude journal. Whether it's something that you've already achieved or something that you will try to achieve — by writing it down, you can count your blessing, and it will help to spark positivity.
Scorpio
You convey the energy of people since you are a naturally perceptive and sensitive sign. The only way to fight this is to use ethically obtained palo santo, sage, or other plants to cleanse your atmosphere (lemon balm, rosemary, frankincense, and myrrh). Maintaining proper spiritual hygiene can not only help you feel better but will also alter how you interact with others. You'll be able to trust your instincts and make the finest judgments possible without fear of making a mistake.
Sagittarius
Your hips, thighs, buttocks, and hips often carry a lot of tension, and dancing can relieve this tension. Belly dance is highly beneficial since it stimulates and strengthens the sacral chakra's focal points. It can let you release your emotional flow, sexuality, and creativity by opening it up. Any life aspect will also be more balanced.
Capricorn
You are a dedicated worker who never takes time off from work. It takes your chances to keep up with your sleep, life, and connections. Allow yourself to take a break or tap that snooze button in the morning. Take a cup of coffee, read some newspapers, and try to relax and revitalize.
Aquarius
A little yoga will help you breathe new vitality into your environment. Your mind, heart, body, and spirit can benefit from stretching your muscles. You'll use the time spent with your neighbor's pet and child's poses to connect with yourself on a deeper level, as you're one of the more aware zodiac signs. Yoga will help you broaden your consciousness so that you can be present at the moment rather than worrying about minor details.
Pisces
Create an evening routine to set you up for a restful good night's sleep. Place an amethyst gemstone near your bed to ward off nightmares, then stuff lavender into your pillowcase for a soothing scent. Spend at least 30 minutes before sleeping without digital devices. A good night's sleep can rejuvenate your body and provide you with lots of energy and a good feel the next day.
#THE S MEDIA
#Media Milenial
#Zodiac
#Aries
#Virgo
#Cancer
#Scorpio
#Gemini
#Libra
#Leo
#Aquarius
#Pisces
#Taurus
#Sagittarius
#Capricorn
#Self-care