FASHION + WATCHES
PANERAI'S ICONIC COLLECTION, ASSURED FOR 70 YEARS
A special edition with a singular identity, Platinumtech™ Luminor Marina is produced in a limited edition of only 70 pieces.
31.03.2021
BY MIA ROSMAYANTI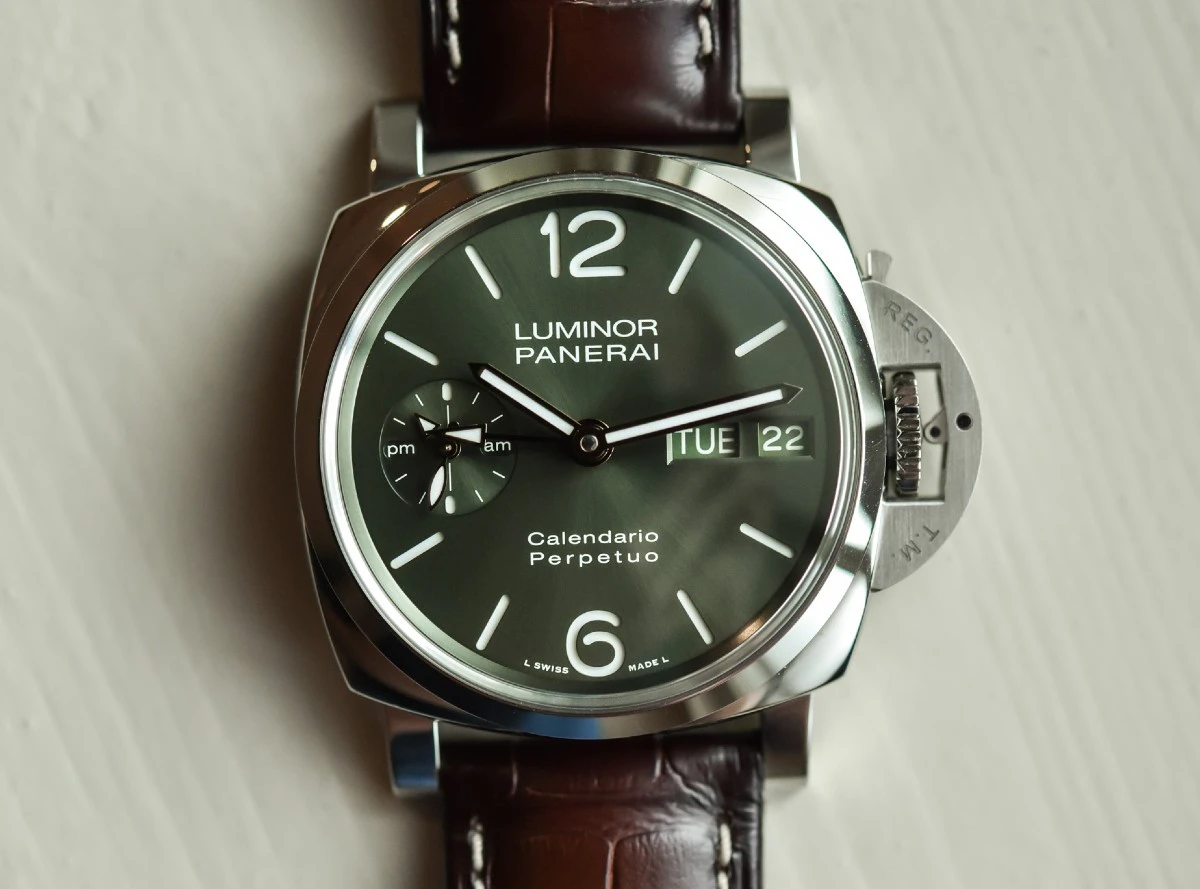 With its craftsmanship and experimental proprietary technologies, Panerai enhances the essential qualities of its materials. In the wake of the 70th anniversary of the Luminor collection, named for the luminescent substance first patented in the middle of the last century and an enduring signature of the brand, Panerai once again celebrates its iconic collection with a precious interpretation: the Platinumtech™ Luminor Marina (PAM01116), guaranteed for 70 years.
During its exceptional warranty term of 70 years, the brand will provide customers with services to keep the watch in perfect functioning free of charge. On the back of the watch, there is the "70 Years Warranty" logo applied through a metallization process. Identifiable by its case and dial layout, Platinumtech™ Luminor Marina stands out in the Luminor Marina collection thanks to the noble metal that endows it with toughness: Platinumtech.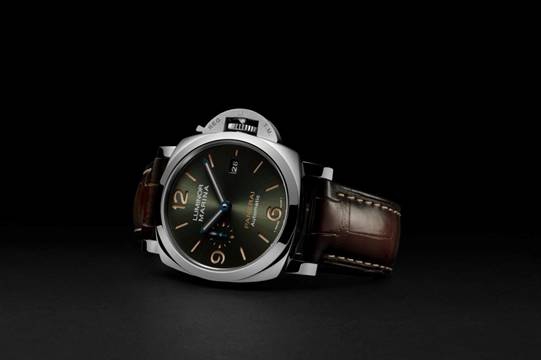 An alloy reformulated and perfected by the Panerai Laboratorio di Idee, it is harder than conventional platinum with enhanced physical properties. The precious metal was selected to give the model greater resistance, though it is considerably more difficult to work and polish.
PANERAI PLATINUMTECH LUMINOR MARINA
MOVEMENT: Mechanical automatic, Caliber P.9010, 13¾ lignes, 6mm thick, 200 components, 31 jewels, 28,800 vibrations/hour, GlucydurTM balance wheel, IncablocTM shockproof device, two barrels. Made entirely by Panerai.
FUNCTIONS: Hours, minutes, small seconds, date.
POWER RESERVE: Three days.
CASE: Polished Platinumtech, diameter 44mm, thickness 13.4mm. Polished Platinumtech bezel. Safety Lock crown protection device (protected by trademark), lever, and crown in brushed Platinumtech. Sapphire crystal. Twelve-sided screwed case back in brushed Platinumtech, sapphire crystal porthole with the "70 Years Warranty" logo applied by a metallization process.
DIAL: Olive green with satiné soleil decoration, sandwich structure, with Arabic numerals and indexes in beige Super-LumiNovaTM with green luminescence. Seconds at 9 o'clock, date at 3 o'clock. Panerai logo.
STRAP: Alligator leather in dark brown with ecru stitching, with brushed Platinumtech trapezoidal pin buckle. Additional strap selected at the request of the customer at the time of purchase in the boutique.
WATER RESISTANCE: 5 bar (~50 meters). PAM01116 P
#THE S MEDIA
#Media Milenial
LATEST NEWS
We have a vast selection of rolex replica such as the Daytona, Milgauss, Submariner, Explorer, Gmt Master II in http://www.localdlish.com
We have a vast selection of rolex replica such as the Daytona, Milgauss, Submariner, Explorer, Gmt Master II in http://www.localdlish.com
We have a vast selection of rolex replica such as the Daytona, Milgauss, Submariner, Explorer, Gmt Master II in http://www.localdlish.com
We have a vast selection of rolex replica such as the Daytona, Milgauss, Submariner, Explorer, Gmt Master II in http://www.localdlish.com
We have a vast selection of rolex replica such as the Daytona, Milgauss, Submariner, Explorer, Gmt Master II in http://www.localdlish.com
We have a vast selection of rolex replica such as the Daytona, Milgauss, Submariner, Explorer, Gmt Master II in http://www.localdlish.com
We have a vast selection of rolex replica such as the Daytona, Milgauss, Submariner, Explorer, Gmt Master II in http://www.localdlish.com
We have a vast selection of rolex replica such as the Daytona, Milgauss, Submariner, Explorer, Gmt Master II in http://www.localdlish.com
We have a vast selection of rolex replica such as the Daytona, Milgauss, Submariner, Explorer, Gmt Master II in http://www.localdlish.com
We have a vast selection of rolex replica such as the Daytona, Milgauss, Submariner, Explorer, Gmt Master II in http://www.localdlish.com
We have a vast selection of rolex replica such as the Daytona, Milgauss, Submariner, Explorer, Gmt Master II in http://www.localdlish.com
We have a vast selection of rolex replica such as the Daytona, Milgauss, Submariner, Explorer, Gmt Master II in http://www.localdlish.com
We have a vast selection of rolex replica such as the Daytona, Milgauss, Submariner, Explorer, Gmt Master II in http://www.localdlish.com
We have a vast selection of rolex replica such as the Daytona, Milgauss, Submariner, Explorer, Gmt Master II in http://www.localdlish.com
We have a vast selection of rolex replica such as the Daytona, Milgauss, Submariner, Explorer, Gmt Master II in http://www.localdlish.com
We have a vast selection of rolex replica such as the Daytona, Milgauss, Submariner, Explorer, Gmt Master II in http://www.localdlish.com
We have a vast selection of rolex replica such as the Daytona, Milgauss, Submariner, Explorer, Gmt Master II in http://www.localdlish.com
We have a vast selection of rolex replica such as the Daytona, Milgauss, Submariner, Explorer, Gmt Master II in http://www.localdlish.com
We have a vast selection of rolex replica such as the Daytona, Milgauss, Submariner, Explorer, Gmt Master II in http://www.localdlish.com
We have a vast selection of rolex replica such as the Daytona, Milgauss, Submariner, Explorer, Gmt Master II in http://www.localdlish.com