FASHION + WATCHES
NFTS AND BIG FASHION
Big fashion brands are getting into NFTs as another source of revenue.
05.01.2022
BY JACKSON KEEFE
Until recently, digital clothes were only for video games, but that is no longer the case. On February 27, digital artist Fewocious and RTFKT released a trio of virtual shoes that retailed for around $3,000, $5,000, and $10,000 a pop.
Not only are these shoes incredibly profitable, but they also caught the attention of the fashion industry's most conservative constituents.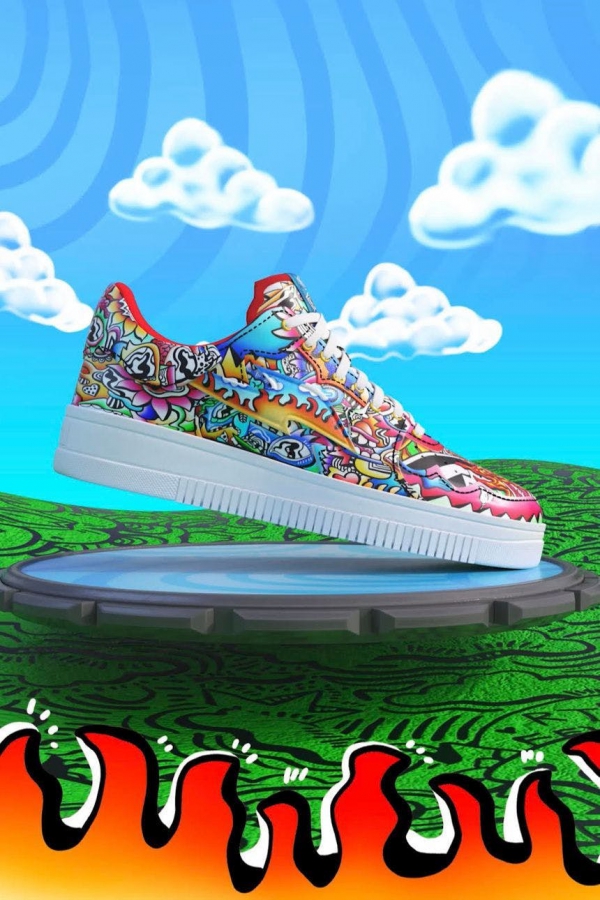 NFTs are relatively new, but the first movers are already making bank. Take RFTKT, for example. It was founded in 2019 by Steven Vasilev, who also founded Free Customs. Their initial business plan was to sell custom sneakers for up to $3,000 with a digital copy. The idea was to allow sneakerheads to buy their own custom sneakers without going through the hassle of taking them out of the box, which decreases their value.

In 2018, Carlings, a Scandinavian brand, started selling 3D models of their clothes. The collection was made for the environment and aimed to promote sustainable fashion. Instead of sending out the real clothes to Instagram influencers, they used digital models to save materials and closet space.

Prior to Carlings and RTFKT jumping into NFTs, both companies had failed due to their digital assets being duplicated. NFTs help prevent copycats, and they can also increase the value of physical products linked to them. By approaching NFTs in this way, high fashion brands can make a lot of money.

Imagine if luxury goods were made available in digital form instead of printed on paper. Not only would it be cheaper, but it would also allow designers to make money forever with NFTs' royalty scheme. Beeple, a digital artist, sold one of his NFTs for almost $70 million at an auction. Moreover, the origins of NFTs product is always openly indicated by the NFT itself.

Some luxury labels are even using NFTs to reach out to the wealthy gamer community. For instance, Gucci has been collaborating with Pokemon Go to create outfits that can be worn on the game. But there's a catch — the outfit cannot be used in other games. To illustrate, this is like buying a pair of shoes in New York, but it can't be used anywhere else.

For non-gamers, this may seem like an insane idea. But, if you're a gamer and look forward to it, it would take a while for gaming platforms to adopt NFTs as their primary technology. For now, however, virtual goods are still very much unknown.

In 2019, artist and self-professed crypto queen Grimes sold 10 digital works through NFTs. Created in collaboration with Mac Boucher, the pieces featured various music videos and images. The proceeds from these sales went towards helping fund her upcoming album. Meanwhile, the NBA had also collaborated with Dapper Labs to create virtual basketball cards.
NFT's flexibility could also make them more accessible to mass marketers. This could also mean that more fashion brands would offer more NFT-related products. However, it should not be neglected that NFTs could pose an environmental threat. The energy required to mint them is enormous. And if one were to insist on setting its environmental hazard aside, one should also know that cyberattacks are becoming more prevalent as the price of NFTs rises.

That is not to say that NFTs do not have potential. For fashion brands that are not about to grapple with gamers, this opens up a whole new world of possibilities. NFTs could allow them to sell digital films and social media posts that were previously created in-house. For now, many fashion labels are still waiting for the bubble to pop and see if they can successfully use it.
#THE S MEDIA
#Media Milenial