ENTREPRENEURS
IS 'SOLOCON VALLEY' WILL BE THE NEXT OF 'SILICON VALLEY'?
Solo is predicted to become the center of a startup in Indonesia.
30.12.2021
BY JORDI HILDIANTO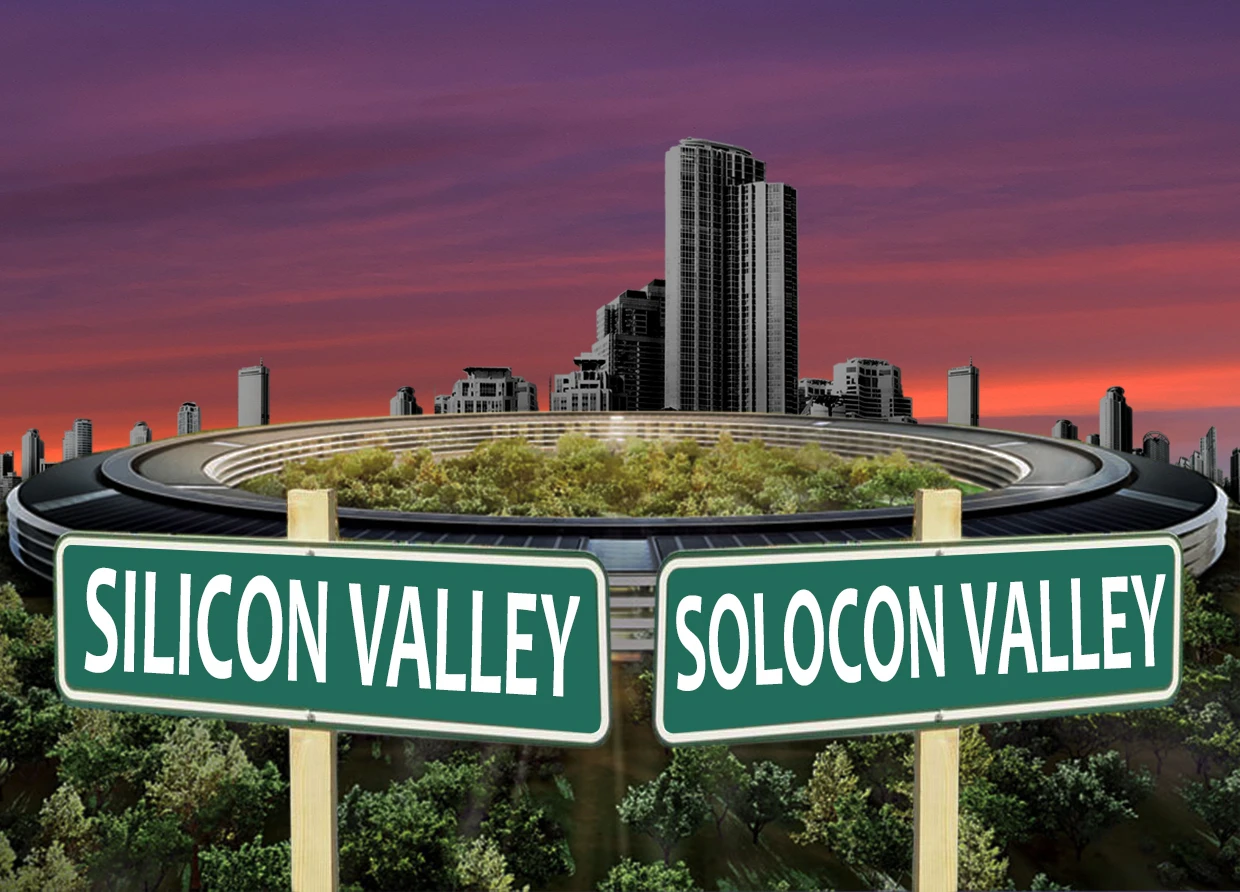 The flurry of activity surrounding startups in Indonesia has resulted in a slew of movements and ideas to improve the startup ecosystem. The startup movement is not only found in Jakarta, Bandung, and Surabaya, but also in Solo.

Solocon Valley is a community, a place of work, and a conversation space created by a group of young people in Solo — it was conceptualized by startup activists in the city who joined and finally developed a forum to accommodate those who previously operated individually and seemed underground. The concept for Solocon Valley has been in the works since August 2015, but it has only recently been revealed.

Soekma A Sulistyo (Soku - food commerce), another Solo startup campaigner, noted that Solocon Valley might be considered a co-working place because tables, chairs, internet, and drinks are accessible for free.

Apart from co-working space, Pedi added to Soekma's argument that Solocon Valley may also be referred to as a startup ecosystem. A movement or organization dedicated to the growth of startups in the city of Solo.

"Only firms registered in an incubation program or accelerators have access to the facilities in a co-working space. Hence we prefer to be labeled a startup ecosystem. They don't do so when they're here. You can study if you wish to attend, even if you are a starter or are just starting to learn," Pedi said.

SelosoCon Valley Day allows the mobilizers to learn along with the appointed mentor in Solocon Valley, which is still being pioneered.

Solocon Valley's presence is expected to develop high-quality firms that have the ability to compete in the Indonesian startup market. Solo and other cities have a lot of potentials to win the Indonesian startup environment, which is still very competitive.

How local government takes part to support Solocon Valley

Hetero Space was inaugurated in Solo City by Central Java Governor Ganjar Pranowo. He anticipates the emergence of new startups (startups) and learning spaces for MSMEs in a digital environment. HeteroSpace Solo is a location for MSMEs and startups to learn as well as incubate. The former Solo City DPU building was renovated at Rp 2.2 billion.

There is a Maker Space, a studio, an event space, and a gaming room in addition to office space. He believes that people in Solo will be able to use the space now that the facilities have been built.

Furthermore, the Central Java Provincial Government partnered with numerous parties to build HeteroSpace, the previous office of the Solo DPU. The BUMD Communication Forum, the BUMN Communication Forum, and the Central Java Bank are among them.

Ganjar expects ambitious cyber entrepreneurs to visit the location due to this relationship because numerous institutions can supply finance or educational opportunities.

Mayor of Surakarta Gibran Rakabuming Raka echoed Ganjar's sentiments. Hetero Space, he claims, is a manifestation of the public's need for a learning center for SMEs or the arts. He also cautioned entrepreneurs against relying on traditional banks for funding. He claims that access to funds from traditional banks is more transparent than using online loans.

Ema Rahmawati, the head of the Central Java Cooperatives and UKM Service (Dinkop UKM), stated that he would continue to improve the Solo Heterospace. This entails a number of amenities customized to the needs of aspiring Solo entrepreneurs and SMEs.
#THE S MEDIA
#Media Milenial
#solocon valey