ENTERTAINMENT
INTERESTING FACTS ABOUT AVATAR 2: THE WAY OF WATER
Here are some interesting facts about "Avatar 2: The Way of Water".
02.01.2023
BY MIA ROSMAYANTI
After 13 years, Avatar 2: The Way of Water was officially released in theaters in various countries. The follow-up sequel to Avatar, first released in 2009, was released in Indonesia on December 14, 2022, and immediately received a warm welcome from its loyal fans.
In Avatar 2: The Way of Water, James Cameron as the director, focuses more on telling the life of the family of Jake Sully and Neytiri as tribal chiefs on the planet Pandora, played by Sam Worthington and Zoe Saldana. Their peaceful life is now disturbed again by the presence of an old enemy who forces them to isolate themselves from their group and start a new life with other tribes that are very different from their previous life.
Besides costing up to USD 250 Million to produce, here are some interesting facts about Avatar 2: The Way of Water.

The Production Cost is up to 250 USD Million
Avatar 2: The Way of Water is a film made with the first full-frame digital motion picture camera released by SONY and used with this stereoscopic 3D rig cost up to USD 250 million or equivalent to Rp.3.9 trillion. James Cameron was so excited about the Avatar 2 project that he wanted the perfect equipment for his filmmaking endeavors. For this reason, Cameron's production company, Lightstorm Entertainment, worked closely with SONY on the specifications for developing a new camera to make this film.

Released in more than 60 Languages ​​Worldwide
Avatar 2: The Way of Water was released on December 16 in more than 160 languages ​​worldwide. This movie will be released in 160 Languages ​​in 3D & 4K at CinemaCon, published seven months ago on April 27, 2022, by Arsi Mughal (CTN News). After the makers of Avatar announced the sequel, frenzied fans eagerly awaited the chance to see their favorite actors take on their respective characters again.

Movie Duration More Than 3 Hours
The film, which was released and screened worldwide in more than 160 languages, has a duration of 192 minutes (3 hours 12 minutes)

Has been nominated for the 80th Golden Globe Award
After being released, Avatar 2: The Way of Water has been successfully nominated already for the 80th Golden Globe award, scheduled to be held on January 10, 2023, at The Beverly Hilton in Beverly Hills, California.

Inspired From One of the Tribes in Indonesia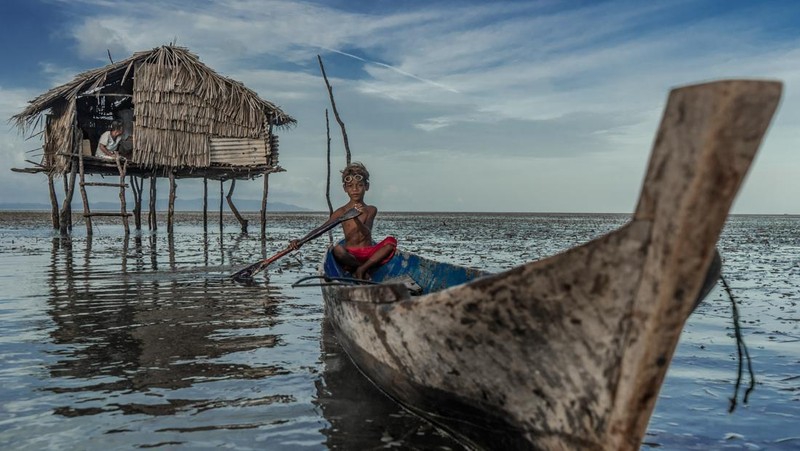 In this film, James Cameron got inspiration from the beauty of the waters in Indonesia and the Bajo Tribe. The director tells of the Metkayina Tribe, one of the Na'vi or Avatar tribes who inhabit the sea on Pandora.
The village of Awa'atlu, where the Na'vi people of the Metkayina Tribe live, is described as being on the seashore filled with stilt houses and woven roofs, just like the Bajo Tribe in Indonesia.
#THE S MEDIA
#Media Milenial
#Avatar 2: The Way of Water
#James Cameron