TRAVEL + LEISURE
INDONESIA OPENS ENTRY ACCESS, SEE SOME OF THE RULES FOR FOREIGN CITIZENS
Want to travel to Indonesia? There are conditions that must be met regarding the Covid-19 pandemic.
23.10.2021
BY A. NUGROHO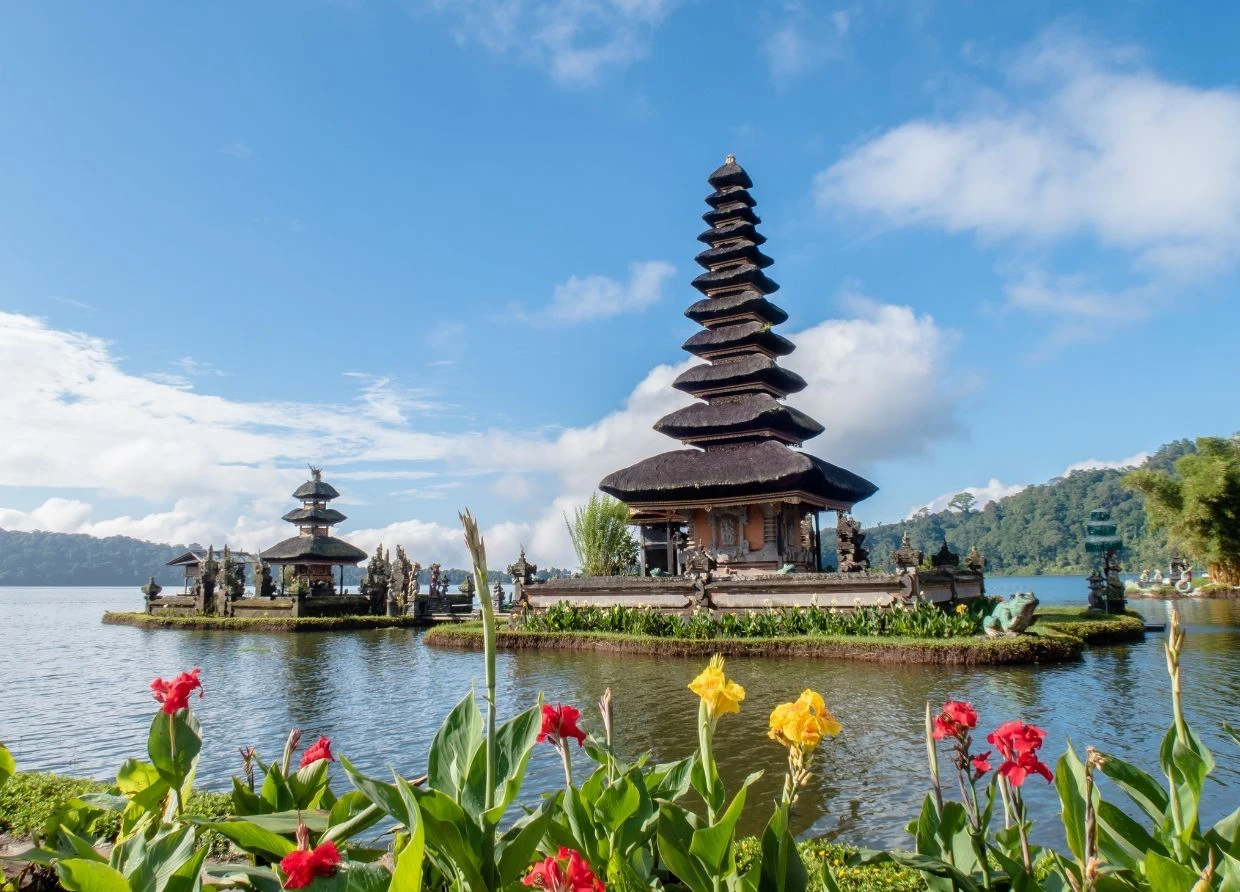 The daily cases of Covid-19 in Indonesia continue to decline. The same is true in several countries. This made the government decide to reopen international flights in Bali and the Riau Islands.
The opening of this international flight was marked by the issuance of permits from 19 countries to enter Indonesia. These countries were selected according to World Health Organization (WHO) standards.
Several countries allowed to enter Indonesia directly through Bali and the Riau Islands include Saudi Arabia, United Arab Emirates, New Zealand, Kuwait, Bahrain, Qatar, China, India, Japan, South Korea, and Liechtenstein. Italy, France, Portugal, Spain, Sweden, Poland, Hungary, and Norway.
View this post on Instagram
However, to be able to enter Indonesia, migrants must meet several requirements. This is following the announcement on international travel health protocols during the Corona Virus Disease pandemic. The conditions include:
1. Must comply with the provisions of the health protocol set by the Indonesian government.
2. Show a card or certificate, both physical and digital, as evidence that you have received the total dose of the Covid-19 vaccine at least 14 days before departure. The card or certificate must be in English other than the language of the country of origin.
3. If foreign nationals have not received the vaccine abroad, they will be vaccinated at the quarantine place upon arrival in Indonesia and carried out after the second RT-PCR examination with negative results. This additional requirement to get the vaccine applies to foreign nationals aged 12 to 17 years, holders of diplomatic residence permits and official residence permits, or holders of limited stay permits and permanent residence permits.
4. Show a negative result of the RT-PCR test in the country of origin whose samples were taken within a maximum of 3 x 24 hours before departure.
5. Upon arrival, RT-PCR retests will be carried out for international travelers and are required to undergo quarantine for 5 x 24 hours.
View this post on Instagram
There are exceptions to the requirement to show a Covid-19 vaccination card or certificate above. First, holders of diplomatic visas and service visas related to official visits and foreign nationals who enter Indonesia with the Travel Corridor Arrangement scheme, according to the principle of reciprocity by implementing strict health protocols.
In addition, foreign nationals who have not been vaccinated but intend to continue their journey on international flights out of Indonesian territory are allowed not to show a vaccine certificate, as long as they do not leave the airport area while waiting for a flight in transit. This condition applies if it has been permitted by the local Port Health Office to carry out domestic trips to continue flights out of Indonesia.
The requirement to show a vaccine card also does not apply to international travelers under 18. In addition, this requirement does not apply to international travelers with particular health conditions that prevent travelers from receiving vaccines, of course by showing a certificate from the doctor of the Government Hospital of the country of departure in English.
For foreign nationals who want to go to Indonesia, don't forget to download the PeduliLindung application as a condition for international travel to enter Indonesia. In addition, you must have health or travel insurance that covers health costs in quarantine or treatment due to Covid-19.
So what if when you arrive in Indonesia, you are found to be positive for Covid-19? Then foreign nationals will be directed to quarantine places that have been recommended by the Covid-19 handling task force. Foreign nationals must bear all the costs of self-quarantine. If they are unable, the sponsor who gave the entry permit must be responsible for the quarantine fee.
Are you ready to return to Indonesia? Hopefully, many foreign guests will make Indonesian tourism grow again after a severe slump due to the pandemic.
#THE S MEDIA
#Media Milenial
#indonesia
#tourism
#foreigner