SPORTS
INDONESIA BREAK THE RECORD IN SPEED CLIMBING WORLD CUP EVENT
Veddriq Leonardo was successfully to be a champion and made a new world record at IFSC Climbing World Cup 2021.
07.06.2021
BY HANUM FAUZIA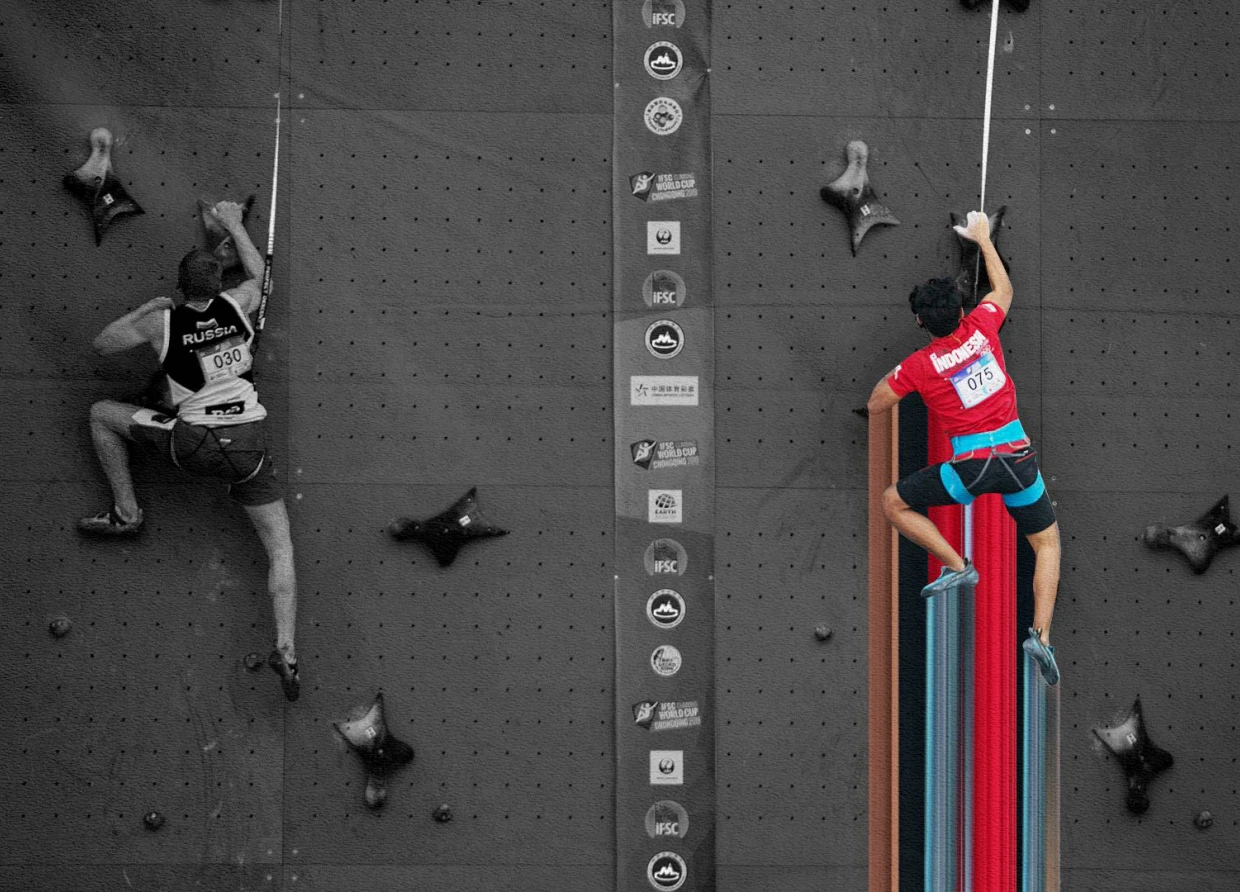 Governor of West Kalimantan, Sutarmidji, proud of the achievement that has been made by a sport climbing athlete from West Kalimantan, Veddriq Leonardo, at IFSC Climbing World Cup 2021 in Salt Lake City, US.
"As we know, yesterday, we got good news where our native, Veddriq Leonardo, was successfully a champion and made a new world record at IFSC Climbing World Cup 2021 event in Salt Lake City, USA," Sutarmidji said in Pontianak. He also hoped that what Vedrriq got can be a motivation and inspiration for other youth to create good values in their own fields.
Celebrating the glory of Indonesia's sports in the global
It also became a momentum for Indonesia to show off again in the sports sector as not only Veddriq that shone in that competition, but also we had Kiromal Katibin that hit the world record in the Speed World Record category on 28 May 2021 ago. Both of them, moreover, competed with each other to achieve gold medals in those international events.
This is not the first time Veddriq compete in an International competition
As seen in his Instagram account, Veddriq had been joint speed climbing championships internationally several times. Another fact that impressed us, Vedriq was classified as a newcomer in this sport as he has just registered as Indonesia's climbing sport since 2018 ago. He doesn't take long to prove that he is indeed undoubtedly. After 4 months of joining, he grabbed his fruitfulness at the IFSC World Cup in Moscow, Russia, winning a bronze medal.
He stole the world's attention
The moment when Veddriq won the world record in the IFSC World Cup 2021 became the spotlight to many parties. He set a new world record of 5.208, broke the previous record during the qualifying rounds (5.375 seconds), but when the Indonesian pair came up against each other in the final, the 3,000-strong crowd knew they were about to see a masterpiece.
Leonardo raced up the wall, besting his teammate and breaking the world record for the third time that day. Swinging from the safety rope, the 24-year-old punched the air in celebration while Katibin clapped his teammate in appreciation.
#THE S MEDIA
#Media Milenial