TRAVEL + LEISURE
IMMERSIVE SELF-HEALING OPPORTUNITIES AT AMANJIWO
Amanjiwo is a hidden jewel in Central Java for those seeking a restful retreat.
01.09.2021
BY HANUM FAUZIA
Renowned for its peaceful setting, abundant space, and unrivalled privacy, Amanjiwo is a hidden jewel in Central Java for those seeking a restful retreat. The resort is an ideal sanctuary in which to relax, rejuvenate, and reconnect with loved ones.
To honour the rich heritage of Javanese healing traditions and ceremonies, Amanjiwo is delighted to present 'A Celebration of Ancient Wisdom', three nights of self-healing opportunities hosted by renowned wellness and cultural practitioners Reza Gunawan, Joko Triagung, Sugeng Karyanto, and the resort's Resident Anthropologist Patrick Vanhoebrouck. Running from October 19-22, 2021, guests are invited to join a curated journey, immersing themselves in captivating cultural experiences, enjoying fascinating spiritual wellness sessions and inspiring lectures on the history of Shiva Buddha Tantra, as well as participating in a 'Pradakshina' ceremony led by a monk next to the world's largest and most spiritually resonant Buddhist monument, Borobudur. Both guests staying at Amanjiwo and non-residents have the option to take part in one of the activities of the retreat or join the entire three-day itinerary.
Nourishing life and wellbeing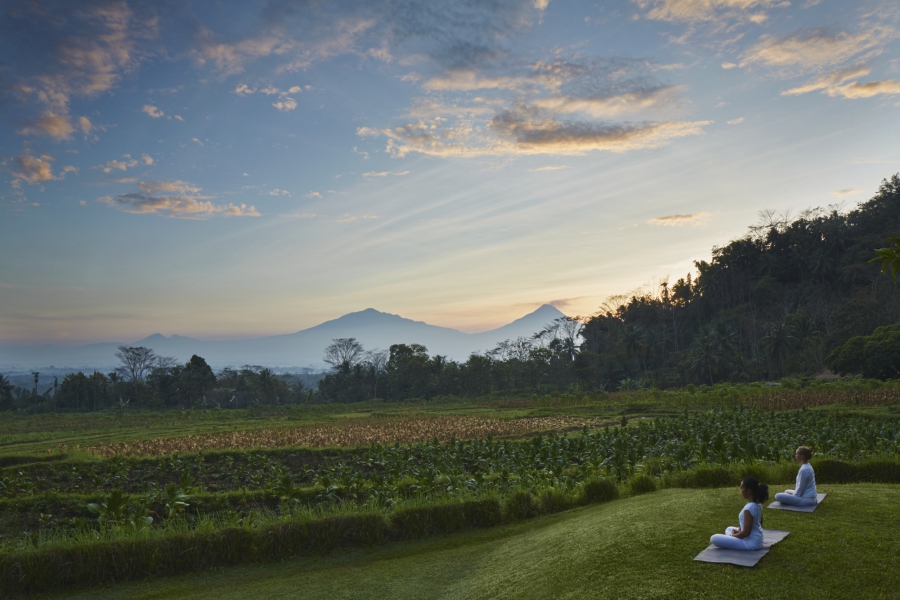 The celebration commences with the presence of monks from Veluvana Vihara in the main lobby of Amanjiwo who chant gracefully to show devotion to the Buddhist teachings. In the evening, guests are able to enjoy leisure time and relax in their own suites in order to prepare for the next day, the Purnama Day.
The second day begins in the morning with a walk around the Borobudur temple known as 'Pradakshina'. Exclusively for Amanjiwo, the walk is led by the monks from Veluvana Vihara followed by the releasing of white doves, a traditional Buddhist ritual. The day continues with Part One of a self-healing HATI session with Reza Gunawan, where he guides guests through TAT (Tapas Acupressure Technique), a form of self-healing that uses acupressure points and meditation to release stress, clear the mind, heal any trauma and improve one's health, relationships with others and productivity.
After lunch, guests can opt to join a meditation session Tapa Brata with Joko Triagung and Patrick Vanhoebrouck at Goa Kiskendo in the Menoreh Hills, comprising hermitage sites maintained by the Sultanate of Yogyakarta. Back at the resort in the evening, the journey continues with Purnama Siddhi meditation by the tranquil main pool led by Patrick Vanhoebrouck and Sugeng Karyanto.

Self-healing with Reza Gunawan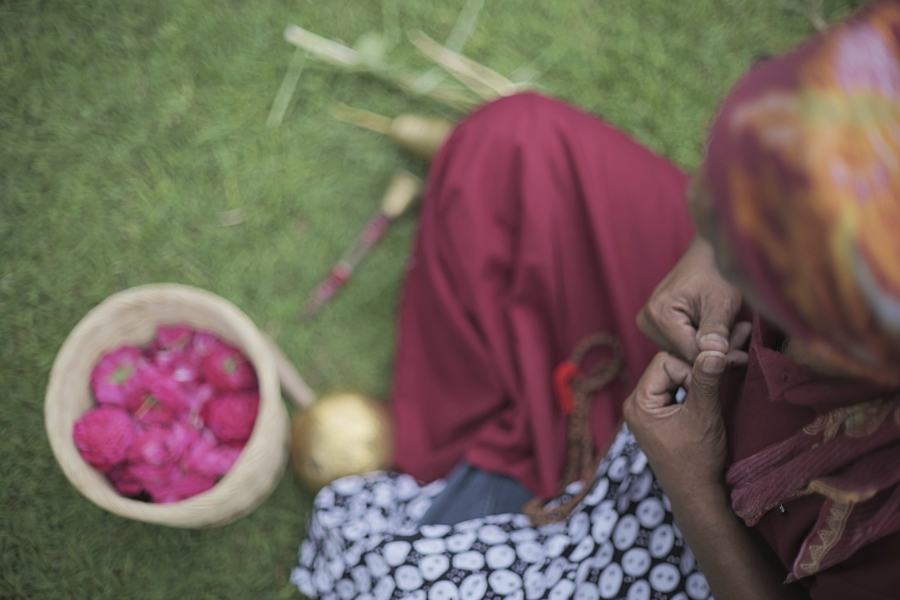 On the third day, guests are invited to join Part Two of the self-healing HATI session with Reza Gunawan in the morning and a Javanese healing experience with Joko Triagung as well as Javanese astrology session with Sugeng Karyanto in the afternoon. To complete the day, guests can enjoy a 'Dhiva Buddha Tantra' lecture in the library led by Patrick Vanhoebrouck who has a deep understanding of Indonesian culture and is passionate about sharing his vast knowledge of Borobudur and Javanese spirituality.
#THE S MEDIA
#Media Milenial
#amanjiwo