INSPIRING PERSONALITY
HONORING THE LEGACY OF PROF. DR. KOENTJARANINGRAT: A SPECTACULAR WAYANG ORANG PERFORMANCE COMMEMORATES THE FATHER OF INDONESIAN ANTHROPOLOGY
Honoring Koentjaraningrat: Celebrating the Legacy of the Father of Indonesian Anthropology.
22.06.2023
BY SUKSMAJATI KUMARA
In honor of Koentjaraningrat's 100th anniversary, a special Wayang Orang performance titled "Gatutkaca Grants a Scholarship" was held on Thursday, June 15, 2023. Koentjaraningrat, widely regarded as the "Father of Indonesian Anthropology," was commemorated through this grand event organized by the Koentjaraningrat Family. The objective was to pay tribute to the esteemed anthropologist and celebrate his significant contributions to Indonesian culture and anthropology.
The renowned 'SUKO RENO SEKARING BUDHAYA' Studio served as the venue for the Wayang Orang performance, a captivating form of Human's Puppet Performance. Under the direction of Mrs. Surip Handayani, the show featured 16 talented dancers accompanied by 13 karawitan teams. It mesmerized the audience with its enchanting depiction of the timeless Javanese tale of Gatutkaca.
The week-long celebration began on June 8 with the opening of the Cultural and Arts Exhibition, aptly named the "100th Anniversary of Koentjaraningrat." The exhibition, inaugurated by Mr. Hilmar Farid, Ph.D., the Director General of Culture at the Ministry of Education, Culture, Research, and Technology, marked the official commencement of the festivities. Mrs. Stien Koentjaraningrat, a representative of the extended family, was also in attendance.
Koentjaraningrat's contributions as an esteemed anthropologist have left an indelible mark on Indonesian history and culture. He played a pivotal role in the development of anthropology in Indonesia. Earlier this year, a visit to his grave at the Karet Bivak Public Cemetery coincided with the anniversary of his passing on March 23. On his centenary birth year in 1923, the Wayang Orang Performance, a heartfelt dedication from the extended family to Pak Koen, showcased his profound respect and love for the world of dance and Wayang, particularly Wayang Orang.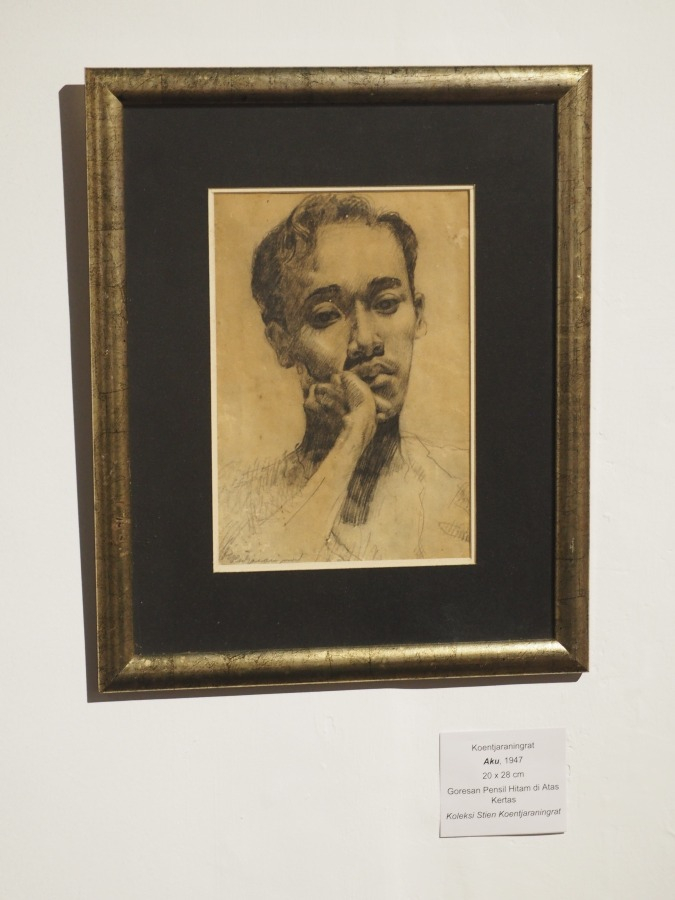 The series of commemorations also honored the remarkable achievements and unwavering dedication of Prof. Dr. Koentjaraningrat in establishing and advancing Indonesian Anthropology. Prof. Dr. Koentjaraningrat's invaluable contributions have earned him the title of the "Father of Indonesian Anthropology" by the Indonesian Cultural Circle (LBI). His impact has shaped the field and inspired generations of anthropologists.
This cultural and arts event series received support from esteemed institutions and organizations that greatly valued Prof. Dr. Koentjaraningrat's contributions. Partners and sponsors, including the Faculty of Social and Political Sciences at the University of Indonesia (FISIP – UI), Kompas Gramedia, Bentara Budaya, AMINEF (American Indonesian Exchange Foundation), and Fullbright Indonesia, collaborated to make this historic celebration possible.
The Wayang Orang performance, "Gatutkaca Grants a Scholarship," served as a testament to Prof. Dr. Koentjaraningrat's enduring legacy. Through the captivating art form of Wayang Orang, his profound impact on Indonesian anthropology and his passion for Javanese culture were vividly depicted, ensuring that his contributions will continue to inspire future generations.
As the curtains closed on this remarkable event, the legacy of Prof. Dr. Koentjaraningrat will undoubtedly endure, forever etched in the hearts of those who recognize his immense contributions to Indonesian culture and anthropology.
#THE S MEDIA
#Media Milenial
#Wayang Orang performance
#Gatutkaca Grants a Scholarship
#Koentjaraningrat
#100th anniversary
#Father of Indonesian Anthropology
#Indonesian culture
#Anthropology
#Commemoration
#Celebrations
#Javanese culture
#Cultural and Arts Exhibition
#Legacy
#Indonesian history
#Contributions
#Dance
#Wayang