ENTREPRENEURS
FROM ZERO TO BE HERO: INTRODUCING FARICA EDGINA YOSAFAT, THE WINNER OF THE 2022 LAZADA FORWARD WOMEN AWARD FROM INDONESIA
Farica Edgina Yosafat is also one of Lazada's Top Seller, Bandung Lazada Club's City Leaders and is an online community with the biggest members in Indonesia, and also LazStar - Official Lazada Sellers Mentor.
27.03.2022
BY HANUM FAUZIA
While e-commerce can expand Small-Medium Enterprises (SME) to be bigger, however, some are still afraid to try, especially those who already have a conventional store, but have no experience in running an online shop.

Farica Edgina Yosafat, the owner of Berry Baby, a mom and baby goods merchant at Lazada, and one of the 2022 Lazada Forward Women Award winners, shared how she started her own digital business

Today, she is one of the top sellers in Lazada Indonesia with the biggest members in Indonesia, however, not all was well for Farica. Farica was depressed after losing her lecturer position. Not only that, many doubt her powers as a business owner of baby products

Farica is also a Lazada Club Bandung City Leader, who leads Lazada seller community with the biggest members in Indonesia, who are engaged in discussions with the Lazada product team on how to provide support to fellow sellers.

Congratulations on being chosen as one of the Lazada Forward Women Award 2022 winners! Indonesia now has a lot of local brands nowadays. What makes you different from others?

Berry Baby is more of a baby store than a brand. I choose carefully which brands to sell in our store. We prioritize the quality and the safety of its products. For example, we won't sell food without BPOM (Indonesian National Agency of Drug and Food Control).

We don't sell the cheapest things since we need to make a profit. Customers prefer our store not because we sell inexpensive things, but because we provide excellent service.

I like baby products since they are cute and smell good. Besides, I also have experience in selling baby stuff while residing in Malaysia for work.

What role does e-commerce, especially Lazada, play in supporting local brands in Indonesia?

The existence of e-commerce, like Lazada, benefits MSMEs who lack an integrated system to support marketing and logistics. Meanwhile, Lazada provides such services, like free shipping, delivery tracking, and many other features on Lazada that really support the sale of MSME products digitally. I am appreciative of Lazada for its assistance in improving the MSME ecosystem in Indonesia.

While pursuing your goal, what obstacles did you encounter?
People misjudged me because I am a lady who has no children yet wants to sell baby products. However, my family and friends pushed me until I was eventually able to succeed and become Lazada top seller.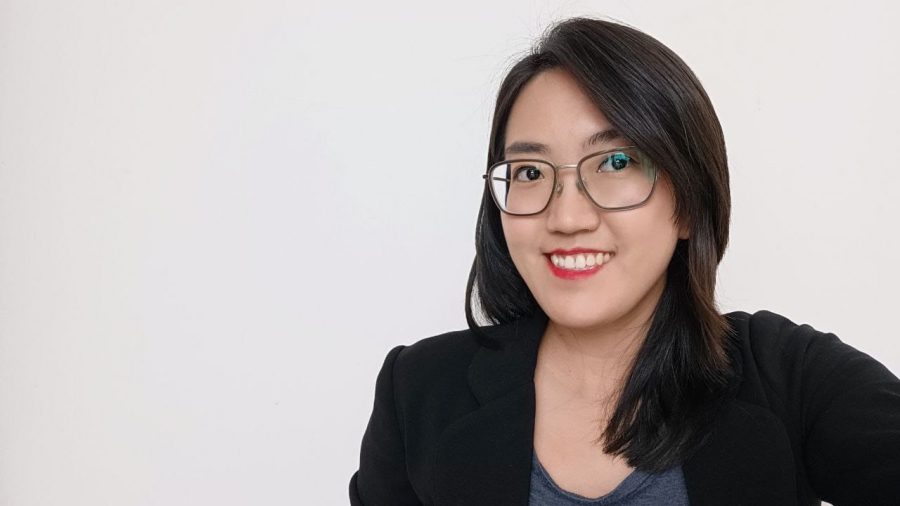 In the past, I was a lecturer. Teaching is my life's calling. But then I lost my work and became despondent. Then, I decided to be a seller because I need to move forward. After I joined Lazada, I realized that God has something bigger than I expected. I can help more people than before. Through Lazada Club Bandung City Leader and LazStar Program, I teach other sellers how to sell on Lazada.

How hard is it for women to start a business?
Just start.
Women suffer imposter syndrome (https://thesmedia.id/posts/how-to-deal-with-imposter-syndrome), a feeling of inadequacy. Even right now, I still accept gender-based preconceptions that undermine my achievement, such as "Don't be a successful woman, it will be difficult to find a husband." It makes me anxious and self-conscious. After some time, I realized that our mission is to be the best version of ourselves, so we can grow ourselves to achieve the best things.

Would you mind sharing your secret success?
Be an entrepreneur who has sustainable purposes. It means don't just seek your own prosperity. Women have more empathy than men, thus finding sustainable goals should be easier.

For me, I want to empower mothers in Indonesia to be more independent. Mostly, mothers in Indonesia do not have bank accounts. But they can still buy products that their baby need on Lazada as they provide a Cash on the Delivery system. This will help them to get products they want to shop easier. I also can help SME's and Indonesian women to have a job and empower them to have fresh money through this business.
#THE S MEDIA
#Media Milenial
#lazada forward women award