ART + CULTURE
FIVE ROMANTIC MOVIES TO WATCH THIS FEBRUARY 14
Spend this Valentine's Day with your loved one, accompanied by these romantic movies that transcend age, time, and sexuality.
12.01.2022
BY MAXWELL SOETOMO
February 14 is one month away, meaning Valentine's Day is right around the corner.
Valentine's Day is celebrated as a day of romance by people from many countries, with candies, flowers, and gifts are exchanged between loved ones. Although the origin of the occasion remains unclear to this day, many still keep the tradition alive.
A legend mentioned that St. Valentine sent the first "valentine" love letter to a young girl, possibly his jailor's daughter, who visited him frequently. The letter is marked with "From your Valentine" — a phrase that is still widely used today.
What better way to spend the day together with your loved ones than huddled in front of the TV, under a blanket, with a bowl of snacks? Check out these recommended love and romance films, as you learn that love can transcend beyond age, time, and gender.
Moonrise Kingdom
Starting the list is Wes Anderson's tale of young love, "Moonrise Kingdom". Set on an island off the coast of New England in the 1960s, the story follows a young boy and girl who fell in love and plan to run away together. As they flee, the whole town turns upside down, looking for them.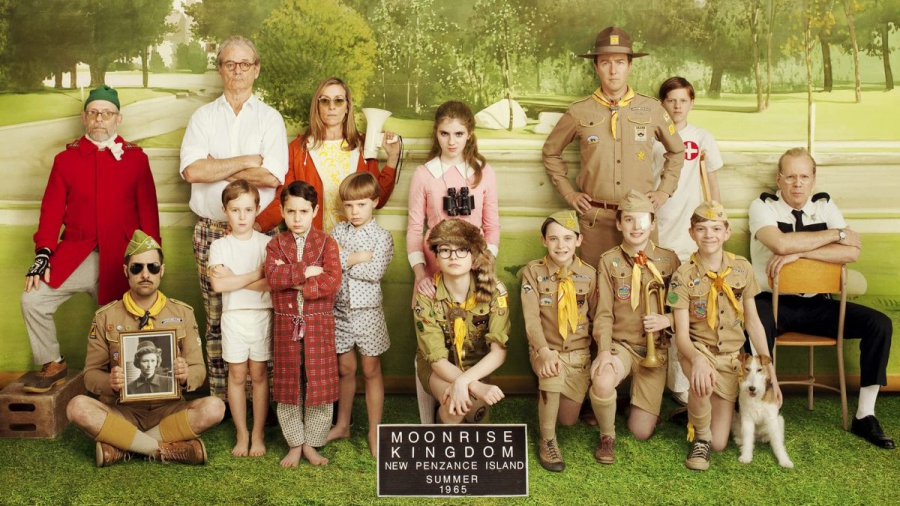 Moonrise Kingdom captures the spirit of pre-teen passion that can drive anyone who has fond memories of middle school crushes to reminisce. Despite the main characters' age, it is not entirely about the kids, as the relationships of the adults also play a big part.
With star-studded casts of Bruce Willis, Bill Murray, Edward Norton, Frances McDormand, and Tilda Swinton, the film received a total of 122 award nominations, 36 of which they won.
Carol
"Carol" is set in 1950s New York. It is adapted from Patricia Highsmith's novel The Price of Salt, which is based on her real-life story.
A young woman in her 20s, Therese Believet (Rooney Mara), met Carol (Cate Blanchett), a woman trapped in a loveless marriage during her shift in a Manhattan department store. Their relationship slowly begins to develop as time goes on as Carol's husband (Kyle Chandler) starts to question Carol's competence as a mother. At the same time, Carol's relationship with her close friend, Abby (Sarah Paulson), comes into the light.
The 2016 film was nominated for 6 Oscars, certified fresh by Rotten Tomatoes with 94 percent Tomatometer and 74 percent audience score.
Pride & Prejudice (2005)
A classic in the records is one of many adaptations of Jane Austen's renowned novel, "Pride & Prejudice".
The story follows five Bennet sisters in Georgian England, with a primary focus on Elizabeth, portrayed by Keira Knightley. Their lives change as wealthy young Mr. Bingley (Simon Woods) and his single, rich, and proud best friend, Mr. Darcy (Matthew Macfadyen), arrive in their neighborhood.
Elizabeth fell for Mr. Darcy, and the latter reluctantly finds himself falling for a woman beneath his class. Can the two overcome their pride and prejudice?
Another honorable mention of the same title is the TV mini-series released in 1995, with Colin Firth as Mr. Darcy and Jennifer Ehle as Elizabeth Bennet.
A Star Is Born
Next is the famed 2018-release "A Star Is Born", with Bradley Cooper and Lady Gaga in the lead roles.
Cooper plays seasoned musician Jack Maine, who falls in love with struggling artist Ally, portrayed by Gaga. She almost gave up on her dreams until Jack relit the passion within her. As Ally's career takes off, their personal relationship is breaking down.
Cooper had extensive vocal training to prepare for the role since Gaga convinced him to sing live. One of its soundtracks, "Shallow", became a massive hit, even bagging multiple film awards. It remained in Billboard Hot 100 for a total of 45 weeks.
A Single Man
The fifth on the list is Tom Ford's "A Single Man", adapted from a novel by Christopher Isherwood.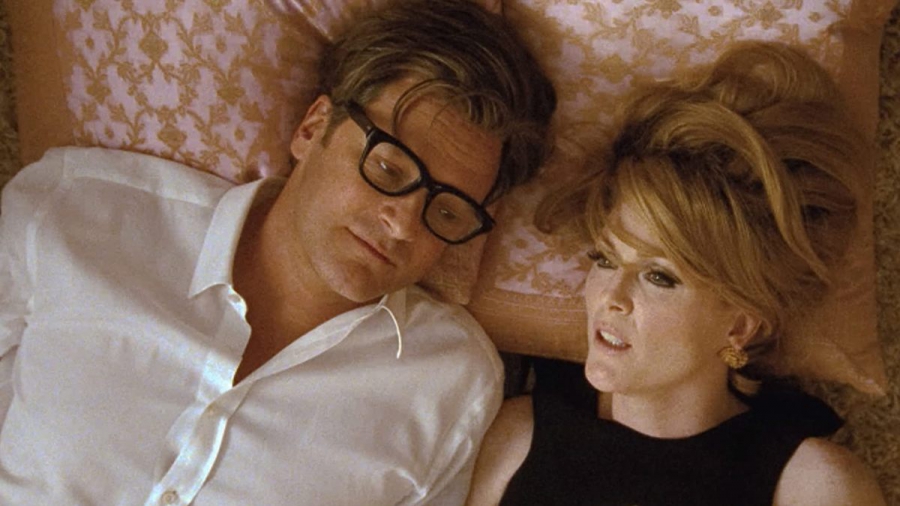 Also set in the 1960s, it tells the life of an English professor at a Los Angeles area college, George, portrayed by the award-winning Colin Firth. He struggles with the loss of his partner for 16 years, Jim (Matthew Goode).
As he plans to end his misery once and for all, he spends Valentine's Day with various people, including his best friend who's in love with him (Julianne Moore) and Kenny, one of his students who seem to be interested in him (Nicholas Hoult).
The film was Ford's directorial debut, but he still garnered praise for the film's costumes and art direction. Firth also received the biggest compliment for his outstanding acting. The film is certified fresh with an 86 percent Tomatometer and an average of 81 percent rating from over 50,000 reviews.
#THE S MEDIA
#Media Milenial
#Valentine's
#Valentine's Day
#Romance
#Romance movies
#Love
#Love story
#Love movies