STORIES
FIVE BEST INSTAGRAMMABLE SPOTS IN BANDUNG ,WEST JAVA
Some cool, unique, and instagrammable spots that can enhance your sweet memorable photos in Bandung, West Java.
30.08.2022
BY WILHEMINA BOWEN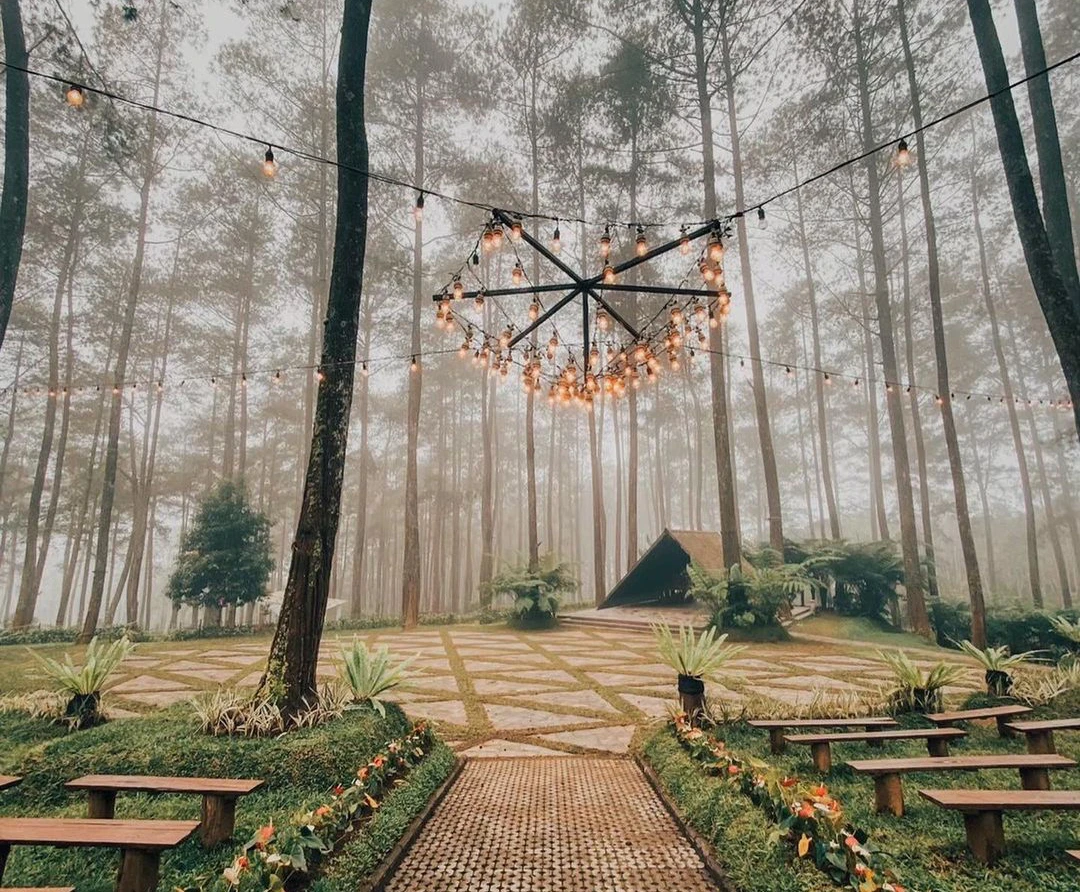 When you are tired from work, Bandung is often a place of escape that can make the heat of the heart evaporate. Not only because of the cool and beautiful atmosphere, but the city also offers a variety of interesting places to visit.
Well, are you one of those people who haven't gone anywhere since the pandemic, except for important matters? Now, if you are ready to vacation around Bandung, this article suits you a lot. We have listed several destinations that you must visit, and some of these places are also instagramable.
Orchid Forest Cikole
For you who like natural nuance, this place is suitable to be a stopover. Orchid Forest Cikole is located in the pine forest of Lembang which is well-known for its beauty. We suggest you come and stay until late at night because it gets more aesthetic to be in your instagram posts.
Rancagoong Bridge
Do want a natural atmosphere yet a little challenging place? Try to come here, besides its extraordinary scenery, this ancient bridge is a special attraction for some people. Rancagoong bridge, which has been operating since 1972, is now one of the best instagramable places that is worth visiting.
NuArt Sculpture Park
NuArt Sculpture Park can be special for those of you who like indoors this time. In this place, you can come and enjoy the museums and art galleries which are really cool. All the existing works are the result of Nyoman Nuarta's magical hands. Don't forget to capture yourself in the cool spots here.
Garasi Opa (Grandpa's Garage)
This place is a treasure trove for those who love ancient things. Many authentic items, which are rarely found, exist here. Besides you can buy vintage stuff, Garasi Opa, which means grandpa's garage, is also fascinating, don't miss to take some photos here.
Dago Dream Park
There's no doubt, this place is absolutely instagramable. You must visit this place, especially if it's your first time in Bandung. Dago Dream Park is also a friendly place and suitable for children, so this place can be on your top list of destination when you are planning for your family trip.
So, do you have a destination when you go to Bandung for the holidays?
Prepare the best clothes, prepare the most charming style, and bring the most complete photography equipment possible. Those instagramable spots in Bandung are guaranteed to be the best places for your Instagram uploads.
#THE S MEDIA
#Media Milenial