SPEED + BEYOND
CARS.COM NAMES TESLA MODEL Y AS BEST ELECTRIC VEHICLE 2022
Tesla Model Y's various features can accommodate various drivers' needs — it is one of the reasons why cars.com named it the best EV of 2022.
24.02.2022
BY JACKSON KEEFE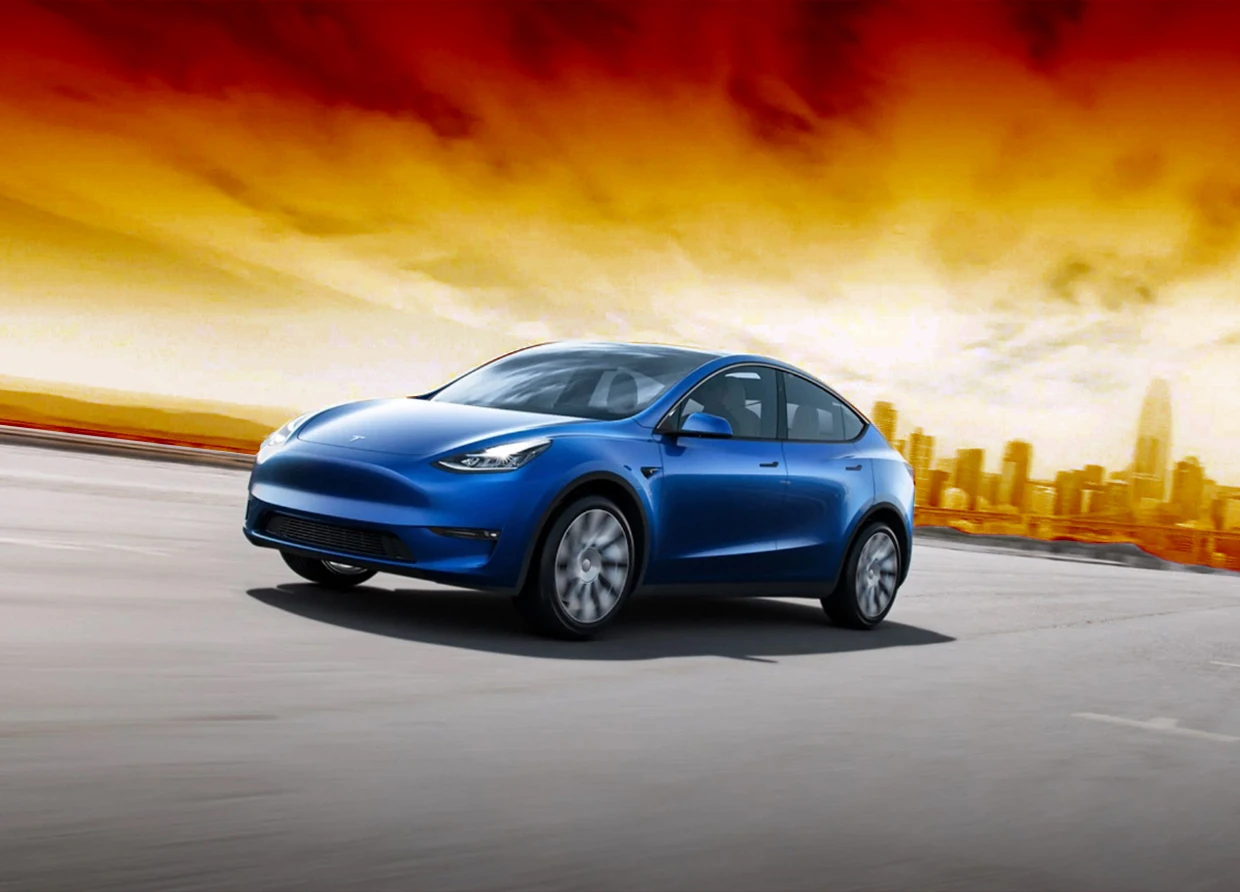 U.S.-based car-shopping marketplace Cars.com has named Tesla Model Y the Best Electric Vehicle of 2022 in its annual Best Of awards.
As electric vehicles become more mainstream, the Cars.com Best of 2022 award aims to recognize the best in EV technology and performance.
"The quality and quantity of competitive vehicles poised to enter the EV space warrants expert scrutiny and independent comparison, and that's what we do best at Cars.com," said Joe Wiesenfelder, Cars.com's editor in chief.
Tesla's Model Y was recognized as the Best Electric Vehicle because it delivers a variety of features and capabilities that consumers can rely on.
"Tesla is an electric car innovator, and the Model Y reflects that leadership with its efficiency, charging capability, range and options. It checks a lot of boxes for consumers who have been considering making the jump to an EV," Wiesenfelder continued.
Tesla Model Y as CARS' Best Electric Vehicle
The Model Y was selected as the Best Electric Vehicle of 2022 based on various factors such as drivability, range, and speed. The site also recognized it as one of the best value cars.
The Model Y's better-than-market efficiency helps consumers avoid anxiety about range anxiety. According to the EPA, its range can reach up to 326 miles between charges.
View this post on Instagram
The Model Y is also built to evolve with the latest updates. For example, its ability to unlock quickly with the push of a button can be enhanced with an additional $2,000 (Rp 28.72 million).
The Model Y can accommodate different driver needs with roominess similar to a standard SUV and a towing capacity of up to 1,550 kilograms, and it's able to reach 60 miles per hour in 4.8 seconds.
Due to the continuous growth of the EV market and the number of new models, the competition for the Best Electric Vehicle award will become more intense in the future.
EV's sales rise
Despite the hype around electric cars, only a third of car shoppers actually plan on buying one. Despite this, inventory levels have dropped 30 percent in the past year.
With the number of new electric cars expected to increase significantly over the next couple of years, local car dealers can help consumers switch to eco-friendly vehicles.
View this post on Instagram
"For the time being, all vehicle sales will continue to lag until supply can keep up with demand, but EVs will remain a smaller percentage of the market until we address consumers' valid concerns about infrastructure, cost, and range," Wiesenfelder said.
He also noted that cars.com would help its customers by providing education on EV. "Cars.com's commitment to ongoing EV education will be critical, as will focused investments at the government and manufacturer level," said Wiesenfelder.
#THE S MEDIA
#Media Milenial