THE S LIST
BESIDES JAKARTA AND BALI, EXPATS SHOULD CONSIDER THESE CITIES TO INVEST IN INDONESIA
Indonesian cities have hidden jewels that can be your next gold mines.
12.09.2021
BY HANUM FAUZIA
Talking about investing in Indonesia, Jakarta and Bali should be places that foreigners consider. It makes sense, as Jakarta is the capital city of this country, while Bali has become the most favorite international tourism destination.
But don't you know that it's not only Jakarta and Bali that foreigners should consider. We have other potential regions that investors should watch out for because they have their charm, and prospects could now be investors' next gold mines to do business.
According to Cekindo, these are the list of Indonesian cities which have hidden jewels that can be your next gold mines.
Surabaya, East Java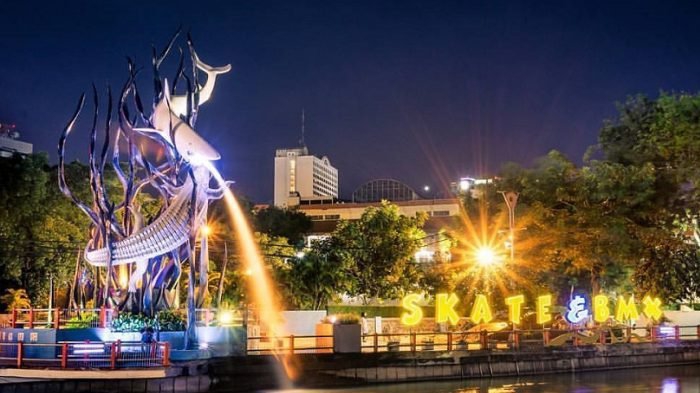 As the second-largest and one of Indonesia's most populous cities, Surabaya has managed to attract many foreigners to do business here. Thanks to its population of 3.2 million, Surabaya is a place rich in human resources. With its excellent supporting infrastructure and its role as a business gate to the eastern region, it is also one of the top five cities in Asia to invest in the property sector.
On top of that, investors can look into lucrative sectors include manufacturing, trading, agriculture, construction, and retail. Noticeably, investing in this metropolitan has another advantage – Surabaya has relatively lower costs of living compared to other major cities such as Jakarta.
This is hugely beneficial to entrepreneurs and startups in terms of initial cost reduction for their new businesses and their sustainability, thanks to the lower wages of their employees.
Bandung, West Java
Bandung is another great city for investment and also a great place to live in. This city is so famous for its creative people. The creative industry is mushrooming in this capital city of West Java Province. More interestingly, many startup companies show how open the people and the government are for new ideas. This is absolutely an excellent place for you to start your investment in this culturally rich city.
Moreover, in 2015, the foreign direct investment in the West Java Province hit the amount of Rp77 trillion – exceeding the amount of FDI in Jakarta, which was only Rp64 trillion – and this number continues to grow, especially in its several big cities, like Bandung (Bandung contributed Rp9.4 trillion for its FDI in 2015).
Some great potentials fields for investment in Bandung include creative industries (such as e-commerce, advertising, fashion and apparel, designs, etc.), telecommunication, science and technology, tourism, housing and property, health care, goods and services, industrial sectors (including metal, pulp, textile, agro-industries, electronics, chemical, etc.), as well as trading.
Batam
As of June 2018, the economic growth in Batam has hit 4.5%, contributed by investments, and the investment plan was valued at US$392 million. Up to 80% of the assets are mainly in the metal and electronic industries.
Batam has received more attention from neighboring countries such as Singapore and Japan, resulting in PT Cipta Adil Industries, a company from Singapore, investing Rp50 billion in Batam. Investors from Singapore intend to make Batam a digital economy region and the center of the creative industry as its operating costs are substantially lower here. The added value of Batam is its proximity to tourist attractions, strategic location on the main sea road, and governmental incentives that make the licensing process in Batam even more favorable to investors.
Yogyakarta

Yogyakarta is the heart of cultural heritage and tourism on Java Island. It is a unique province that a Sultan leads. Apart from its traditional values, it is also a metropolitan city in Java. This condition enriches the dynamic of modern societies that still care about nature and its importance.
It is proven by one of the oldest and most reputable universities in Indonesia in Yogyakarta — Gadjah Mada University —which shows how Jogjakarta can be a great place to live for people with diverse backgrounds.
In terms of investment, the tourism industry is the giant magnet of this city. Property is another field that attracts investors because the land is vast with beautiful sceneries and a perfect atmosphere to live, study, and do business.
Some popular industries in Yogyakarta are food and beverage, retail, automotive, textile, pottery, handicraft, furniture, fashion, jewelry (especially silver), and leather. Its fertile soil is also perfect for agricultural and agribusiness sectors. Transportation and machinery industries are other potential fields in this city.
Makassar, South Sulawesi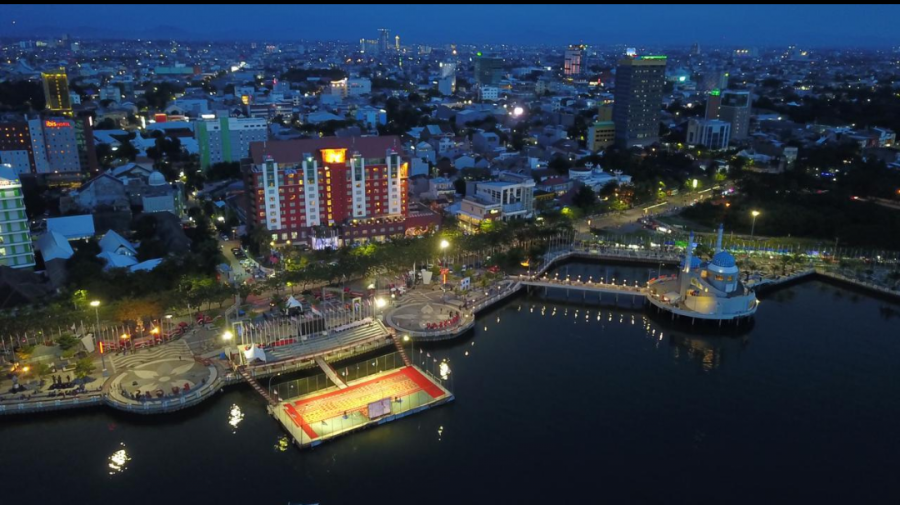 Driven by the service and industrial sectors, many investors are looking for opportunities to invest in Makassar, especially when the local government implemented policies catering to foreign investments. These opportunities include massive energy, transportation, fishery, trading, maritime, tourism and hospitality, healthcare, building, and infrastructures.
As the center of economic and educational development in Sulawesi, property investment in Makassar has shown a positive trend in recent years.
The opportunities to build a profitable property business here are significant with the rapid growth of the tourism and food industry exceeding other areas in Indonesia, making the property prices continue to rise.
#THE S MEDIA
#Media Milenial
#city to invest in indonesia