CAREER + MONEY
BE YOUR OWN BOSS WITH SELF-EMPLOYMENT
Be self-employed, be self-sufficient.
10.12.2021
BY MAXWELL SOETOMO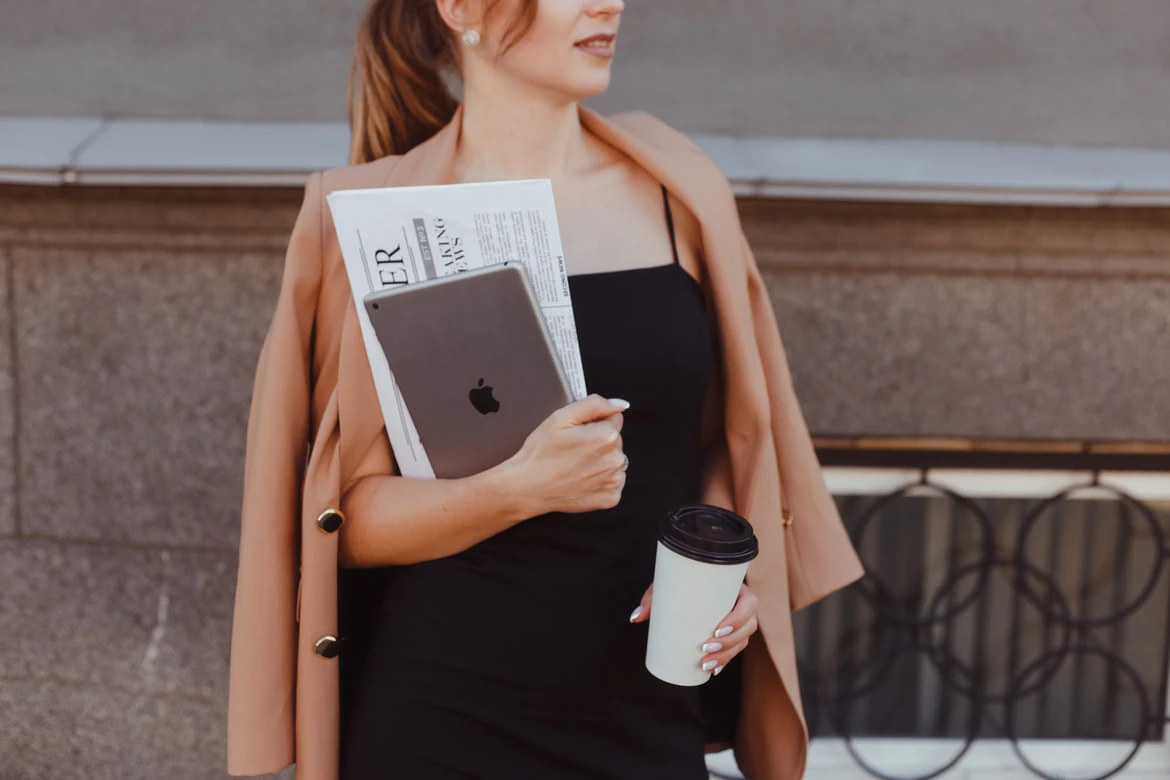 The global pandemic devastated many as they were cut off from their stable career and jobs. Although it can also be a good opportunity to start thinking about the possibilities of being self-employed - to become your own boss.
Self-employment does have many perks, from being your own boss with unlimited earning potential, a flexible time frame, and many more.
Self-employed businesswoman, mentor and author Bianca Miller Cole talked about some benefits she feels after starting her own company The Be Group in 2012.
"I wake up every day feeling excited and happy to be living a lifestyle where I can earn money doing something I love and working with people, helping them to achieve their goals, too," Bianca said. She also talked about how she had become the "curator of her destiny".
A self-employed person and a business owner are different. According to the UK government, you are considered self-employed if you fall into these categories, such as running the business for yourself and are responsible for the success and failure; can decide how, where, and when to do work; and provide the equipment yourself to do your work.
Their main priority is to create their own cash flow without having to rely on anyone else, although some receive assistance from one to two people. Some examples of self-employed jobs are doctor, lawyer, and freelancer.
"You don't need a big shiny office, necessarily. Sometimes you have to bootstrap at the beginning, to let your money last a bit longer," commented Bianca as she reminisced about the beginning of her self-employment.
Meanwhile, business owners will recruit more people to work under them, assisting to run the business. Thus, when they leave their job for an amount of time, their business can still continue to thrive, contrary to self-employed people.
The key to maintaining a long-term success of a self-employed job is through self-sufficiency - by doing things on your own. There are some areas proven to be beneficial if you manage to master them, such as organizations, operations, laws, and taxes. Take some time to learn and research before jumping on the train of self-employment.
The first stop would be staying organized. You can always use note-taking tools available online to replace an administrative assistant. This way, you can keep the business organized.
Don't forget to always keep your books in check. You can also look into self-service business intelligence tools that can help you stay organized and keep track of the system of your job.
Next, understand the scope of the law of your job. There are many aspects and avenues regulated that can land you serious trouble if not careful. Invest in a meeting with a business lawyer to make sure your work follows the regulation.
Another important aspect to pay attention to is taxes. Since you are self-employed, you are responsible for the taxes on your own. If you want to save some pennies, check out tax software and online guides to self-employment tax. Unless the stress that follows is too much, then you can always outsource a trusted accountant to help you sort out the finance.
"Remind yourself about all of the skills that you have learned so far and think how you can use and adapt those skills in your business," advised Bianca.
"Focus on the positives and think about how you can get the support you need to deal with some of the other stresses," she added.
If there comes a point where you do not have sufficient resources, such as time, energy, and tools, to support the business, there's always an option of outsourcing. It's always okay to reach out for help now and then to keep your job afloat.
#THE S MEDIA
#Media Milenial
#Self-employment
#career
#self-employed
#self-sufficient
LATEST NEWS
We have a vast selection of rolex replica such as the Daytona, Milgauss, Submariner, Explorer, Gmt Master II in http://www.localdlish.com
We have a vast selection of rolex replica such as the Daytona, Milgauss, Submariner, Explorer, Gmt Master II in http://www.localdlish.com
We have a vast selection of rolex replica such as the Daytona, Milgauss, Submariner, Explorer, Gmt Master II in http://www.localdlish.com
We have a vast selection of rolex replica such as the Daytona, Milgauss, Submariner, Explorer, Gmt Master II in http://www.localdlish.com
We have a vast selection of rolex replica such as the Daytona, Milgauss, Submariner, Explorer, Gmt Master II in http://www.localdlish.com
We have a vast selection of rolex replica such as the Daytona, Milgauss, Submariner, Explorer, Gmt Master II in http://www.localdlish.com
We have a vast selection of rolex replica such as the Daytona, Milgauss, Submariner, Explorer, Gmt Master II in http://www.localdlish.com
We have a vast selection of rolex replica such as the Daytona, Milgauss, Submariner, Explorer, Gmt Master II in http://www.localdlish.com
We have a vast selection of rolex replica such as the Daytona, Milgauss, Submariner, Explorer, Gmt Master II in http://www.localdlish.com
We have a vast selection of rolex replica such as the Daytona, Milgauss, Submariner, Explorer, Gmt Master II in http://www.localdlish.com
We have a vast selection of rolex replica such as the Daytona, Milgauss, Submariner, Explorer, Gmt Master II in http://www.localdlish.com
We have a vast selection of rolex replica such as the Daytona, Milgauss, Submariner, Explorer, Gmt Master II in http://www.localdlish.com
We have a vast selection of rolex replica such as the Daytona, Milgauss, Submariner, Explorer, Gmt Master II in http://www.localdlish.com
We have a vast selection of rolex replica such as the Daytona, Milgauss, Submariner, Explorer, Gmt Master II in http://www.localdlish.com
We have a vast selection of rolex replica such as the Daytona, Milgauss, Submariner, Explorer, Gmt Master II in http://www.localdlish.com
We have a vast selection of rolex replica such as the Daytona, Milgauss, Submariner, Explorer, Gmt Master II in http://www.localdlish.com
We have a vast selection of rolex replica such as the Daytona, Milgauss, Submariner, Explorer, Gmt Master II in http://www.localdlish.com
We have a vast selection of rolex replica such as the Daytona, Milgauss, Submariner, Explorer, Gmt Master II in http://www.localdlish.com
We have a vast selection of rolex replica such as the Daytona, Milgauss, Submariner, Explorer, Gmt Master II in http://www.localdlish.com
We have a vast selection of rolex replica such as the Daytona, Milgauss, Submariner, Explorer, Gmt Master II in http://www.localdlish.com