TRAVEL + LEISURE
BALI EASES COVID-19 RESTRICTIONS FOR 23 COUNTRIES
As the number of COVID-19 cases subsides in Bali, the island now allows tourists from 23 countries to enter with visas on arrival.
11.03.2022
BY JACKSON KEEFE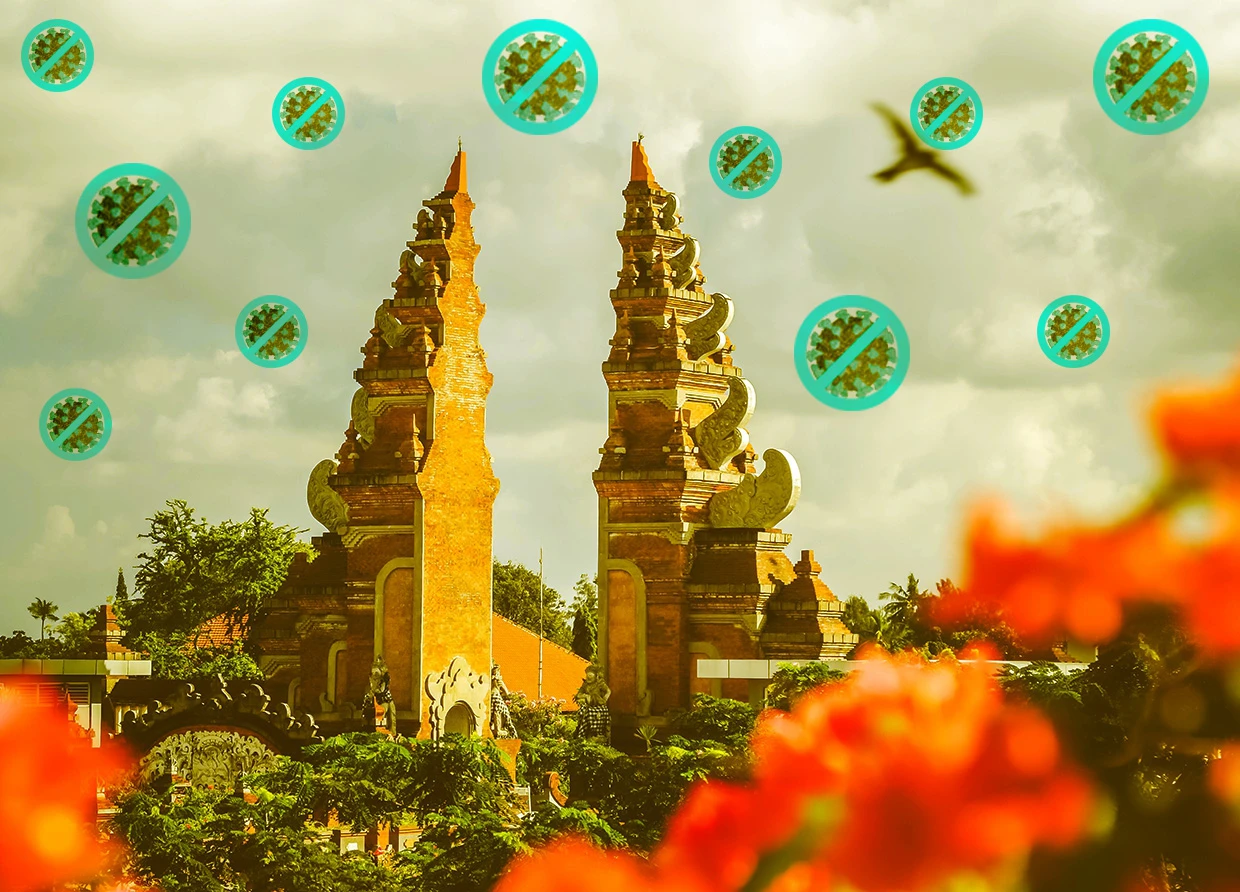 Bali lifted its quarantine for visitors from more than 20 countries as it pushed to reopen after two years of restrictions on Monday.
The easing of the restrictions coincides with the drop in the number of infections caused by the Omicron variant in Southeast Asia.
According to Luhut Binsar Pandjaitan, Indonesia's President Joko Widodo has agreed to implement a no-quarantine policy for visitors to Bali starting on March 7, 2022.
Visitors must still show proofs such as a four-day hotel reservation and a negative PCR test to be exempted from quarantine.
Additionally, visitors from 23 countries, including Australia and the U.S., may enter Bali with Visa on Arrival. "If this trial succeeds, we will implement a quarantine-free policy to travelers from all countries by April 1 or even earlier," Luhut noted.
View this post on Instagram
The 23 countries are:
Australia
Brunei Darussalam
Cambodia
Canada
France
Germany
Italy
Japan
Laos
Malaysia
Myanmar
New Zealand
Qatar
Singapore
South Korea
Thailand
The Netherlands
The Philippines
Turkey
The United Arab Emirates
The United States
The United Kingdom
Vietnam
The reforms are considered key to reviving the island's tourism industry, which used to be its biggest revenue source. In 2019, about 6.3 million tourists visited Bali. However, the number of visitors decreased due to the Indonesian border restrictions since the COVID-19 hit.
"We have to offer competitive traveling rules for overseas tourists as other countries have opened their tourism sector earlier," Bali Governor Wayan Koster said. "Bali's tourism has been stuck for two years, and it is the time for recovery."
VOA terms to enter Bali
The visa on arrival can only be obtained by foreigners who enter Indonesia through the Bali airport's immigration checkpoint. But, those VOA holders can leave the country from other checkpoints outside Bali.
It is worth noting that tourists from those 23 countries must carry several documents required by the policy. The terms are described as follows:
A valid passport for a minimum of six months
A return/transit ticket to another country
Relevant documents stating they are free from COVID-19 such as PCR test results, vaccination certificates
Hotel bookings
According to Directorate General of Immigration Public Relations Subcoordinator Achmad Nur Saleh, Visit Stay Permits are issued for a maximum of 30 days. An extension of the visa can be granted for up to another 30 days.
View this post on Instagram
This visa is different from the B211A tourist visit visa. It is also subject to various restrictions, including a shorter stay period.
#THE S MEDIA
#Media Milenial