FASHION + WATCHES
ANTIQUORUM GENEVA PRESENTS A UNIQUE WATCH AT THE UPCOMING NOVEMBER AUCTION
Limited edition watch models from Patek Philippe, Rolex, Omega, and Vacheron Constantin are up for auction next November.
11.10.2021
BY A. NUGROHO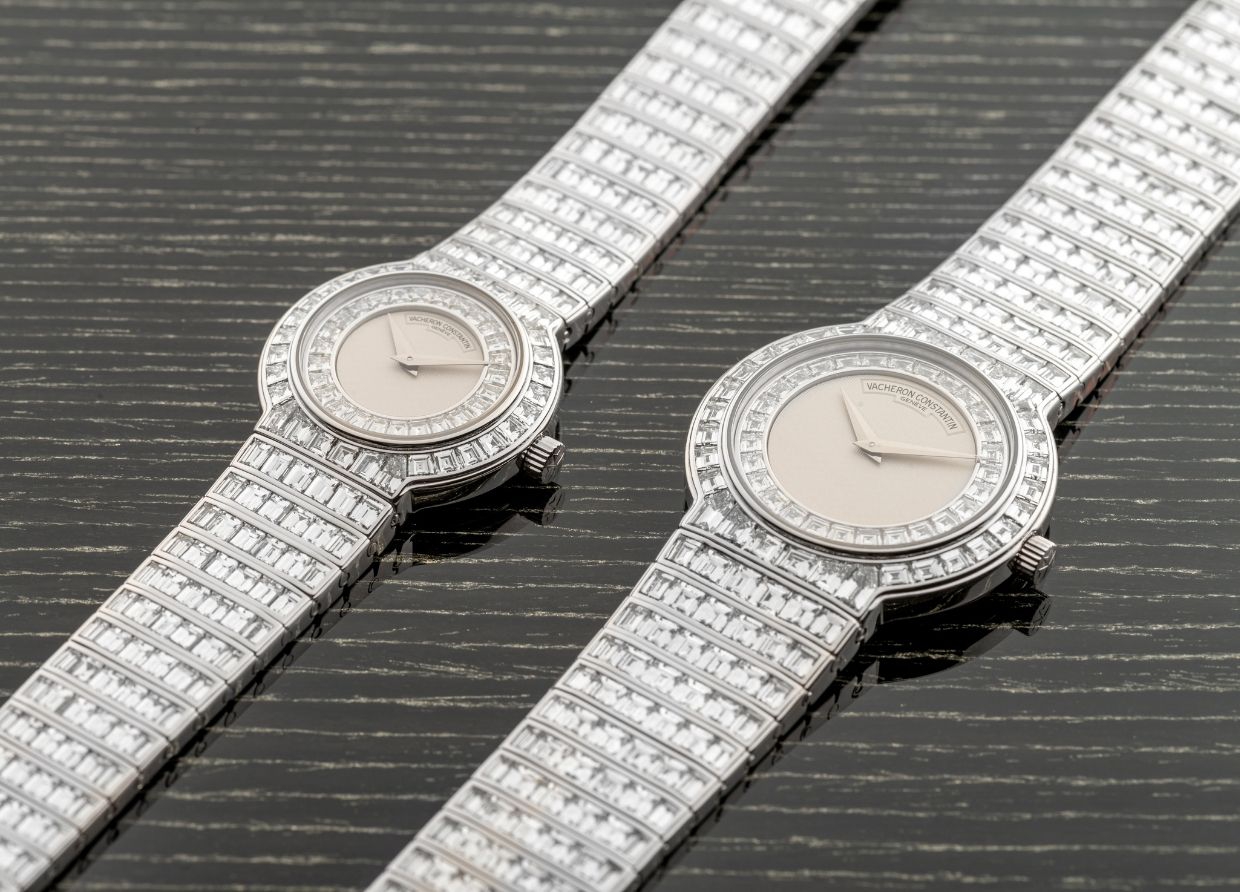 For those of you who are fans of antique and classic watches, the Antiquorum Geneva auction house again shows some unique watches that are not to be missed. On Saturday, November 6, the auction will auction off several iconic watches such as the Patek Philippe Chronograph with Perpetual Caliber, Omega Ploprof, and the Rolex Seadweller each with its own story.
The first unit is a Patek Philippe perpetual calendar chronographs with the number Ref. 1518. General Eduardo Hernandez Chazaro once owned this watch. Chazaro was a fighter in the Mexican armed forces and was instrumental in the country's revolution in the 1920s.
This clock uses a manual turning mechanism, moon phase, and a touch of 18-carat yellow gold. What is unique about this watch is also the machine used. Ref. 1518 was the first perpetual calendar chronograph machine manufactured by Patek Phillipe.
The Ref.15128 model was recorded only to be produced as many as 281 units between 1941 and 1954. This number makes the Patek Phillipe Ref.1518 a relatively rare model. Until now, it has been complicated to find a similar model in the auction or antique watch market. The Chazaro family has kept this watch for 25 years. Antiquorum estimates this unit will sell for around 200,000 to 400,000 Swiss Franks or around Rp 3 billion.
The second unit is a Patek Philippe perpetual calendar chronographs watch with a Ref.2499 engine. This model was produced in 1982 and sold through retailer Gubelin in 18K yellow gold finish. This model became one part of four series built in the 1980s, and this Ref.2499 became one of the iconic models.
This model is the successor to Ref.1518 and was produced within 35 years until the fourth series. Based on Patek Philippe's production records, every year, there are nine units produced by this manufacturer in Geneva, with a total of 349 units produced, with most of them getting a touch of yellow gold color.
The third unit of this Patek Philippe trio is the Ref. 3971 with the Opalin Dore Dial model, which also gets a touch of 18 ct yellow gold. This watch was sold in 1990 and was produced in two series. The first comes with a clip on the back of the sapphire case and the second series comes with a transparent screwback which is limited in production. Patek produced estimates of around 300 pieces between the two series.
The unit being auctioned is the second in the series and features a rare opalin dore dial. Some watch experts believe that only a few units are made with this material, making these watch units so rare.
After the Patek Philippe trio, the Rolex Seadweller unit is the best-selling model on the auction market. Units to be auctioned have Ref. 1665 Double Red Tropical Dial Mark II. This watch was sold initially in Lisbon in 1975 and had a Portuguese hallmark on the lug.
This watch is part of the second series housed in a thin case and a flat Rolex logo on the crown. This watch material uses stainless steel with a patina dial. This unit comes with the original box and paper documents.
View this post on Instagram
In addition, there is an Omega Ploprof unit with a titanium case which is a very rare product. Omega only produced less than 15 units of this watch in the early 1970s because they conducted titanium material trials. After all, this material is relatively light.
The titanium Ploprof had never been sold to the public until this auctioned model was machined for a stainless steel case and sported a Seamaster dial.
Another model offered is the Vacheron Constantin. There is a pair of high jewelry watches from Vacheron Constantin with the name Lady Kalla. This watch comes with 108 emerald diamonds, with another 26 on the dial, specially designed and made for Lady Diana. Princess of Wales, for her 1981 wedding to Prince Charles.
The Kalla collection was made available to the general public in 1988. The first timepiece comes in 18-carat white gold with 318 diamonds set, the first for men and the second for women.
The first unit of Vacheron Constantin Ref.33546 was made for men under the name Kalla Geneve. This unit comes with a touch of 18-carat white gold and diamonds. A total of 318 diamonds are present throughout the watch.
Second unit Vacheron Constantin Ref. The 10546 also comes with gems in all parts of the watch. This unit uses 292 diamonds affixed all over the watch.
Both watches are estimated to be sold in the range of Rp 1 billion.
#rolex
#omega
#patek philippe