SPEED + BEYOND
ANDREA DOVIZIOSO STILL STRUGGLES WITH YAMAHA MOTOGP BIKE
Dovizioso will start his season in Indonesia on a Yamaha due to his ongoing contract with the Japanese manufacturer.
21.02.2022
BY JACKSON KEEFE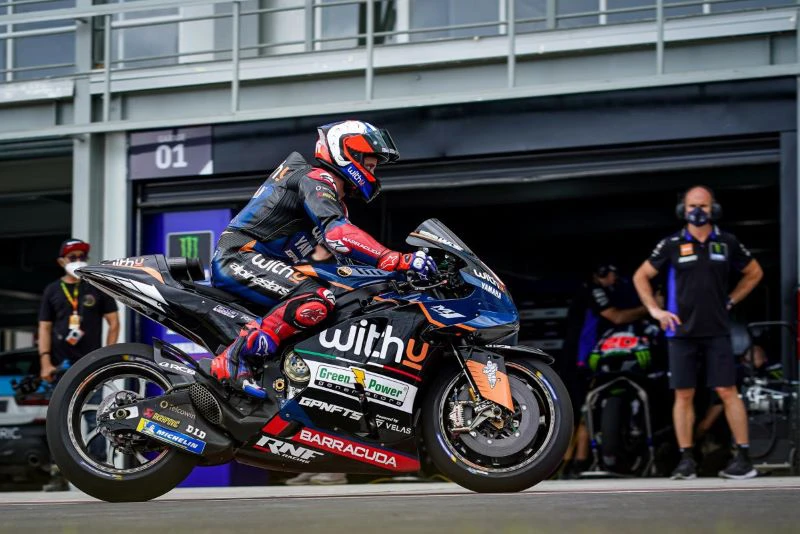 The Italian driver Andrea Dovizioso, who has won 15 races in the world premier class, will start his season in Indonesia MotoGP on a Yamaha following his contract with the Japanese company in 2021.
In September 2021, Dovizioso had not been with Yamaha for a long time, since 2012. He also admitted that he had a hard time adapting his riding style to the changes brought about by the new Yamaha because Dovizioso had been riding Ducati since the 2013 to 2020 seasons.
Dovizioso's adaptation struggles were reflected when he finished 19th during the final pre-season test at the Mandalika Circuit.
View this post on Instagram
Dovizioso's struggle and improvement
Despite improving his settings for turning, Dovizioso still feels that he is not entirely comfortable with how his bikes turn. "No, still no, I'm not at 100 percent. I'm improving, my feeling improved," he noted.
Despite not being 100 percent yet, Dovizioso claimed that he was better at turning than last year's world champion Fabio Quartararo.
For the last three days in Indonesia, Dovizioso and his team tried various changes in order to improve their riding style. "These three days [in Indonesia] have been really much better than Malaysia, we tried the fairing, we tried different things and everything was a bit better in some areas, in other areas still no," said the 35 years old racer.
View this post on Instagram
However, Dovizioso said he is happy with the progress and looks forward to the upcoming improvements. "So, the final result is not as I want because I want to be more in front," he continued. "So, I'm happy if I'm faster. The work we did, I think it was nice, so we tried everything we had to try and we tried to improve."
Dovizioso also noted that his braking has been better, but the ride still lacks in many areas to be pushed to its limit. "But on the braking, I'm feeling good and I brake good, but in some areas I was losing too much," the Forlimpopoli native said.
Although he felt that he made significant progress in three days, Dovizioso still doesn't think that he's close enough to be able to ride with comfort and, more importantly, overtake quickly.
"In three days, I was better and better because I was closer, but I'm still not feeling comfortable to do that and it's where I have to be better and can help me a lot to be closer and manage the tire in a better way," Dovizioso concluded.
#THE S MEDIA
#Media Milenial