FASHION + WATCHES
AEROSTREET X SUNRPIDE COLLABORATION: BANANA-THEMED "FRUIT AHOLICS"
Aerostreet recently collaborated with the popular fruit brand, Sunpride in March. The company released only 5,000 pairs for its newest collaboration
05.04.2022
BY WILHEMINA BOWEN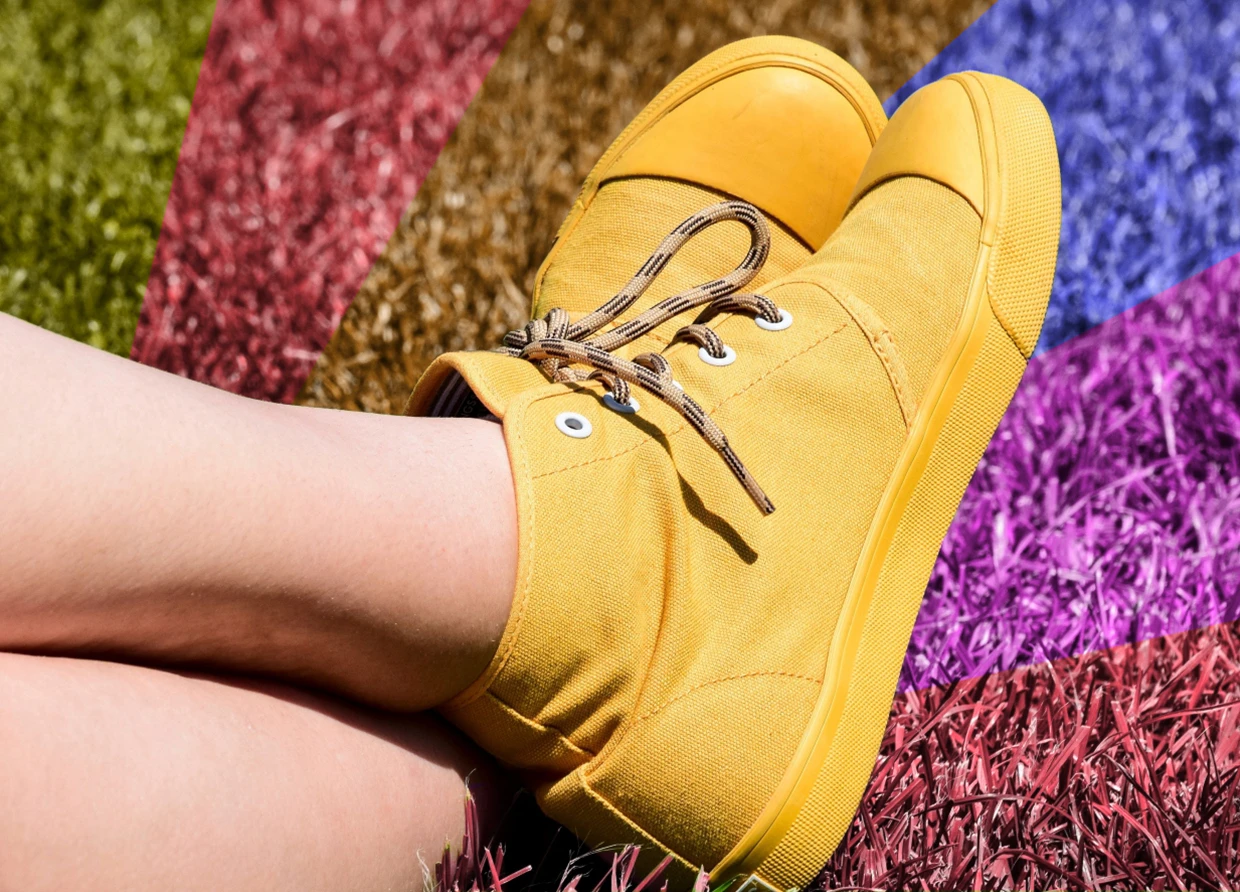 On Saturday, March 26, Aerostreet officially released its newest product in collaboration with the famous fruit brand, Sunpride. The new collection features one type of color choice, the combination of dark green, yellow, and cream.
Stocks are only limited to 5,000 pairs of shoes in 37-44 UK sizes. From Aerostreet and Sunpride's official media accounts, the shoes were priced at Rp 129,000 (USD 8,99). The shoes were premiered exclusively on e-commerce giant, Shopee.
Aerostreet is a local shoe brand from Klaten, Central Java, established in 2015. The brand believes that "Now everyone can buy good shoes". Owned by Adhitya Caesarico, the brand aims to facilitate its users with qualified shoes which are affordable.
The tutti fruity journey
Adhitya started his journey by selling school shoes and distributing them from store to store. Following his financial investment by selling the shoes, he started to expand his business by selling another model of shoes. He also added the variation.
Previously, the brand focused on particularly male products, but now, it has innovated and enlarged its variety from sports, casual, and formal shoes for males and females. Adhitya did not have enough digital literacy back then to operate his business in the online world. However, with his diligence, he successfully learned understood the digital world, especially the e-commerce, and how to run an effective and efficient business.
With a long history, Aerostreet now owns a warehouse and its production team. Adhitya admitted that he had a time when his sales were drastically decreased due to the pandemic. However, Adhitya did not give up. Instead, he innovated which result in today's several collaborations with some of Indonesia's local and national brands.
Furthermore, the platform Shoppe helped the brand reach the global market.
"With the export program by Shopee, we are helped to give our products exposure to the foreign countries. With this program, we experienced an increase in sales because our men's shoe products can be bought in Shopee countries like Singapore and Malaysia. Hopefully, Shopee can keep helping the Small and Medium Enterprises (SME) to promote their products overseas," said Adhitya.
Previous collaboration
Previously in February, Aerostreet collaborated with the sandal brand, Swallow and features four different colors, blue, green, red, and black.
In 2021, Aerostreet also collaborated with Dagelan, a meme account. The brand can only be bought through the company's official website and it only prepared 5,000 pairs.
"Aerostreet x Dagelan newest shoes is a domestic creation with local basic materials," said Adhitya in 2021. The shoes were only offered in two colors, yellow and gray. Another detail was that the shoes were decorated with Dagelan's logo. Adhitya also explained that the shoes were made with a new technique, using the Shoe Injection Mould technology.
Aside from Dagelan, Aerostreet already collaborated with KFC, Footstep, Cosmonauts, and Sunpride.
#THE S MEDIA
#Media Milenial
#sunpride
#aerostreet
#shoes
#collaboration