SECRETS TO SUCCESS
6 RICHEST YOUTUBERS IN INDONESIA
Why Youtubers are very rich?
06.08.2021
BY HANUM FAUZIA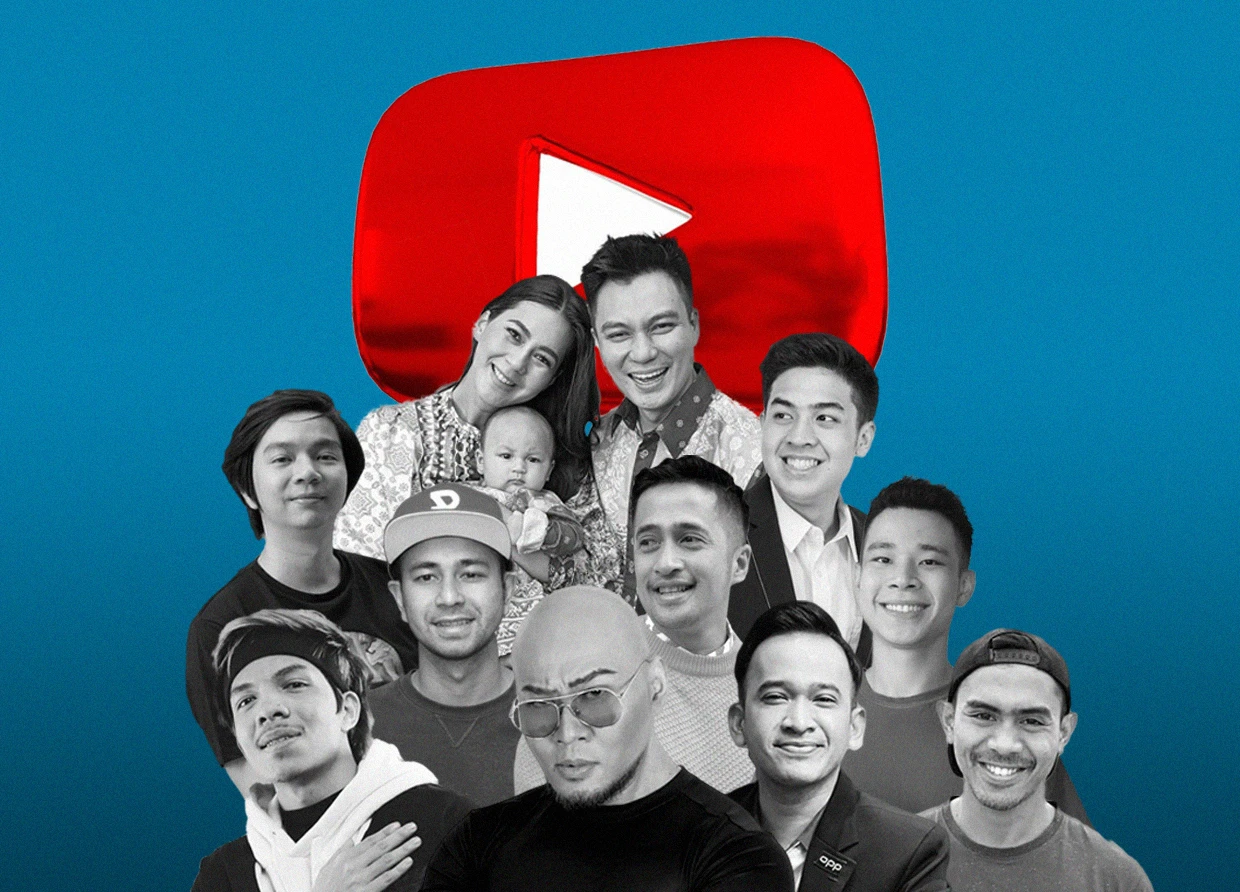 Earning money today doesn't need to be sitting from 9 to 5 at the office, wearing formal outfits, and things like that. Millennials, where they seem bored with the rigid rules, come up with the idea to work digitally and set them free. Millennials are narcissistic; they are super confident in storytelling their daily activities, showing their mood-swing, like happy at the first time, then suddenly delivering their sadness excessively, just like XX did a few years ago.
In a flash, they look like they are just playing around. But their deposit accounts are flooded with tons of dollars from AdSense. When parents hope to work in banking, become doctors or engineers, millennials even buy a new house for their parents at a very young age through their pay-check to become YouTubers.
How do YouTubers get paid?
First, welcome to the 4.0 new era. YouTubers that get paid through the Partner Program earn income based on views of YouTube videos. These are hosted through Google AdSense. So it would be best if you started by signing up for an AdSense account. From there, you need to create a YouTube account and work to hit over 10,000-lifetime views. Then apply for the YouTube Partner Program, and the company will review your content to make sure it fits the creator policies.
Once your application is approved, payments are issued through your AdSense account. Once you accumulate at least $100, you can transfer it to your account. The amount you earn is determined based on how your audience engages with video ads. There are various advertising formats. So some advertisers pay per click, and others pay per view. Overall, the more people watch ads on your channel, the more you're likely to earn.
Some YouTubers earn money through other revenue streams. For example, they may include affiliate links in their descriptions, text ads in videos, working with sponsors directly, or selling merchandise.
If you plan to be a YouTuber, perhaps these richest YouTubers from Indonesia can be your inspiration.
Jess No Limit
View this post on Instagram
With more than 19.1 million subscribers, Jess No Limit is a popular YouTuber. Jess No Limit started in 2017 and is located in Indonesia. His YouTube channels earn revenue by displaying his contents related to online games. On average, YouTube channels earn between US$3 to US$7 for every one thousand video views. Using these estimates, we can estimate that Jess No Limit earns US$296.74 thousand a month, reaching US$4.45 million a year.
Atta Halilintar
View this post on Instagram
Atta Halilintar is Indonesia's biggest YouTuber with 25.5 million subscribers on his channel and uploaded more than 1.112 videos. His income per month is around US$10 thousand to US$160.4 thousand, which is equivalent to Rp 141.3 million to Rp 2.2 billion. The contents are vlogs, music, entertainment, collaborations, and Podcasts.
Muhammad Attamimi Halilintar is a self-made celebrity whose every move makes the gossip columns. From his ever-changing hair color and trademark headband to his romantic relationship with Aurel Hermansyah (the daughter of Indonesia's music producer, Anang Hermansyah).
Rans Entertainment
View this post on Instagram
The account, run by celebrity couple Raffi Ahmad and Nagita Slavina, is arguably one of the wealthiest YouTubers out there. They both took the YouTube content creating seriously a couple of years back, despite establishing an account in 2015. They are subscribed by 11.6 million subscribers and are estimated to earn up to US$6 million this year.
Baim Paula
View this post on Instagram
This account is managed by celebrity couple Baim Wong and Paula Verhoeven, whose account name comes from. Their channel is subscribed by 8.84 million subscribers and is estimated to earn up to US$5.1 million annually from content monetization alone.
Ria Ricis
View this post on Instagram
This female YouTuber started with squishy video contents and attracted attention after announcing her retirement from YouTube, only return just a few days after. She now has up to 18 million subscribers and estimated annual earnings up to US$3.4 million.
Arif Muhammad
View this post on Instagram
This YouTuber persona is known for the character he created a character known as Mak Beti, which has attracted up to 7.83 million subscribers and is estimated to earn up to US$3.3 million annually.
#THE S MEDIA
#Media Milenial
#indonesian youtubers
#the most richest youtubers